So it's four in the morning right now, which is kind of (really) ridiculous. I'm in desperate need of sleep.

But I finally am semi situated into my dorm right now :) My roommates were appalled at the amount of shoes I brought, and seriously thought I had a problem (which I kind of do).

I have yet to tackle the walls...Any ideas for decorations? Posters seem so cliche. I was thinking of adding a huge sticker thing that they sell at UO or Ikea?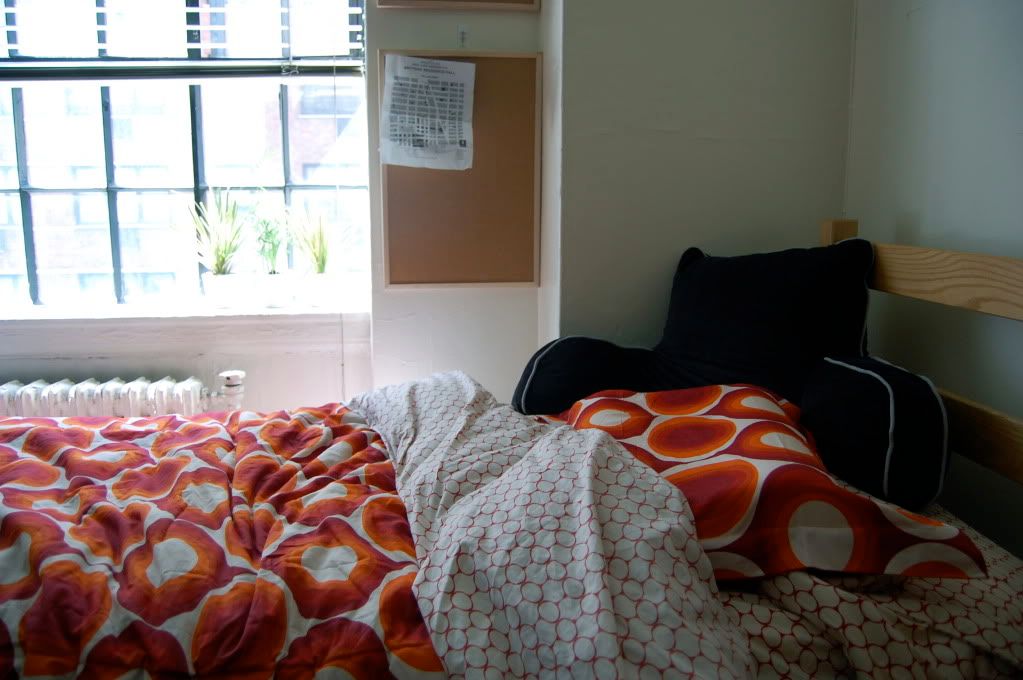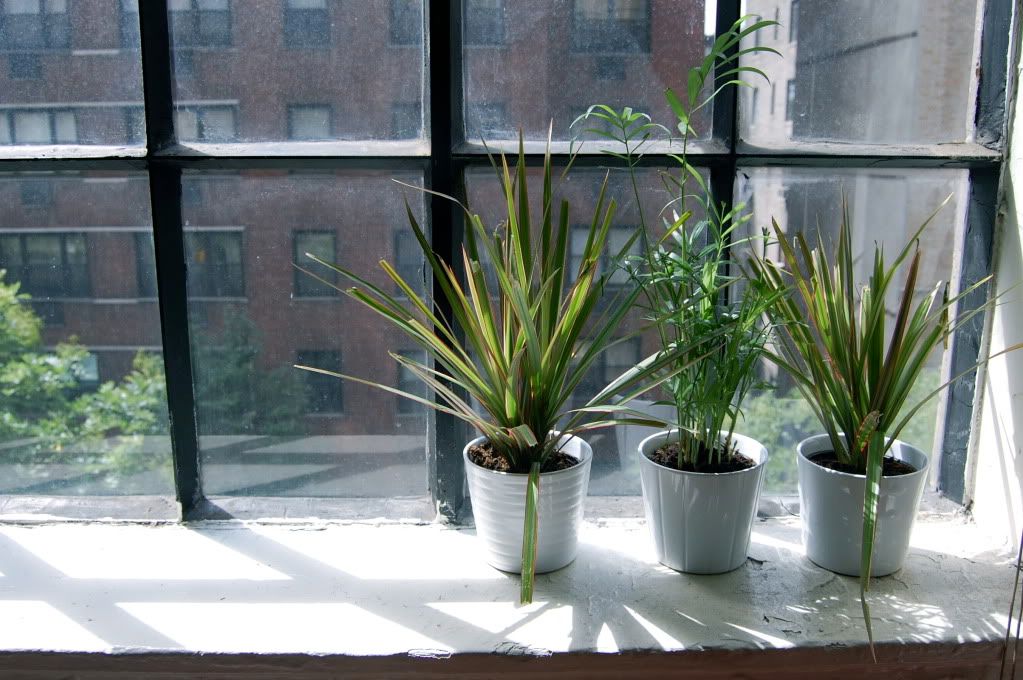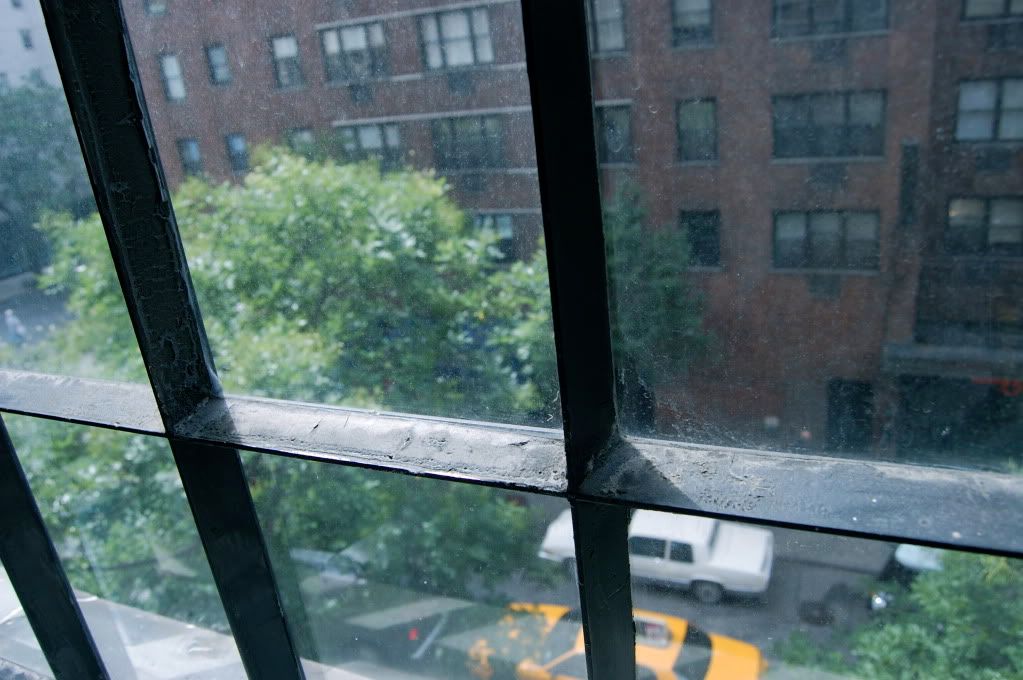 \
view from my window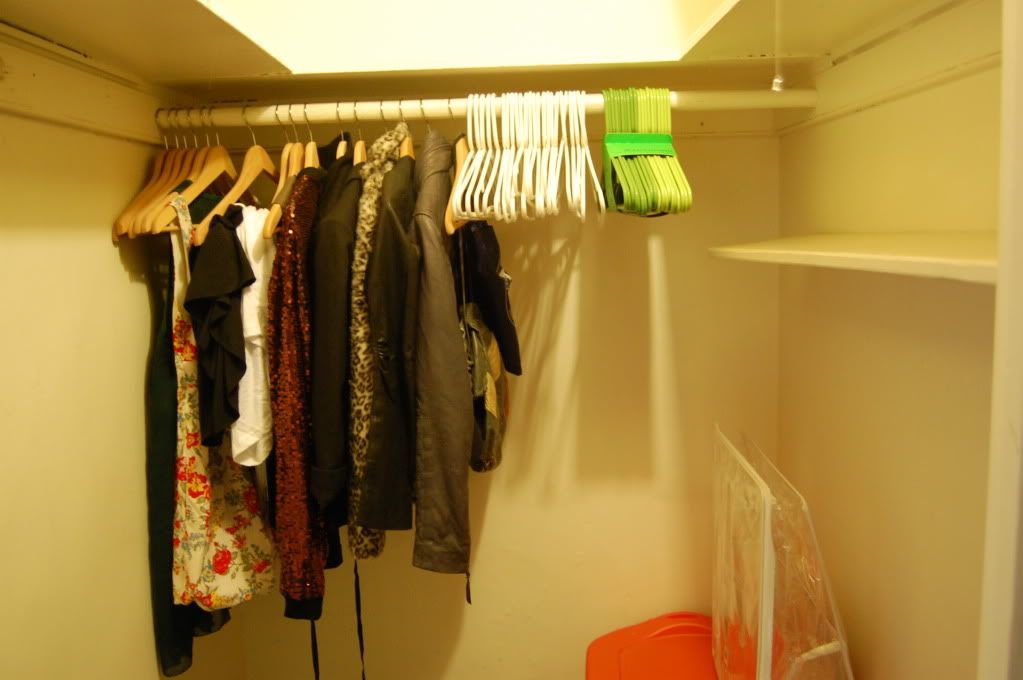 Closet so far...all of my clothes are still in my suitcases...way to lazy to unpack at the moment.

Went to eat cheap conveyor belt sushi today, a first for me. When the hostess sat you, all the sushi chefs would cheer in japanese :) The belt moved sooo fast, so it was hard to get a good picture, ahaha.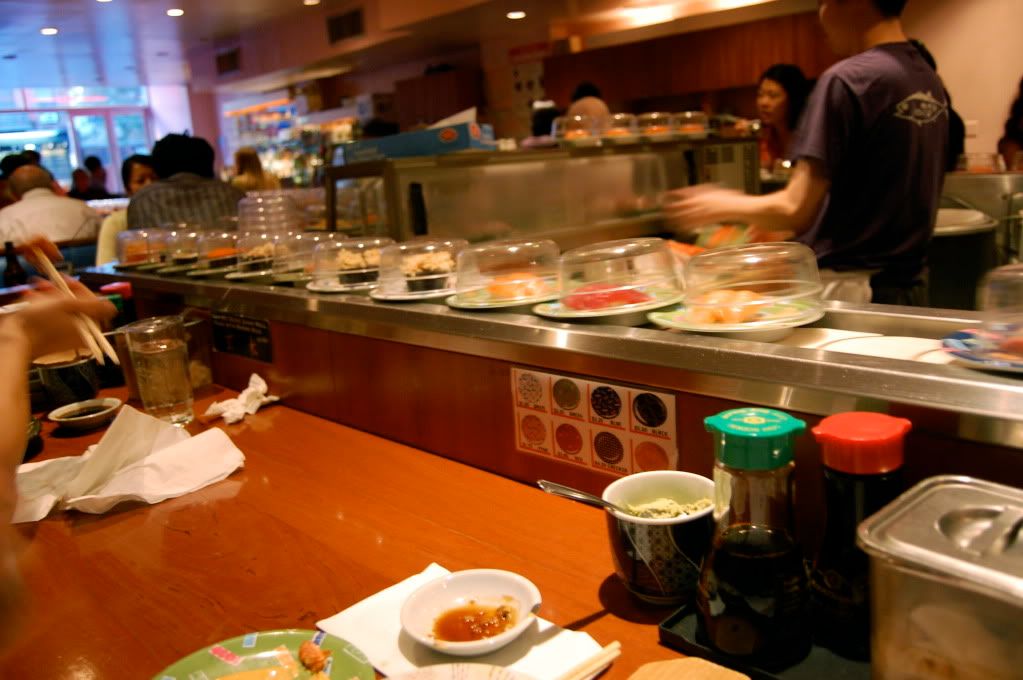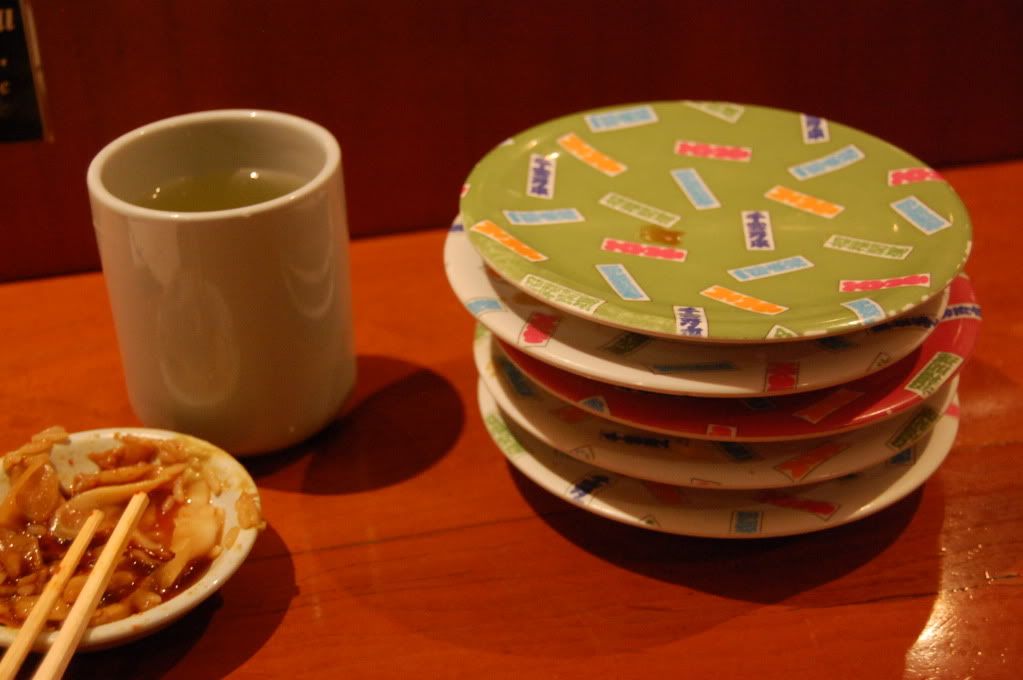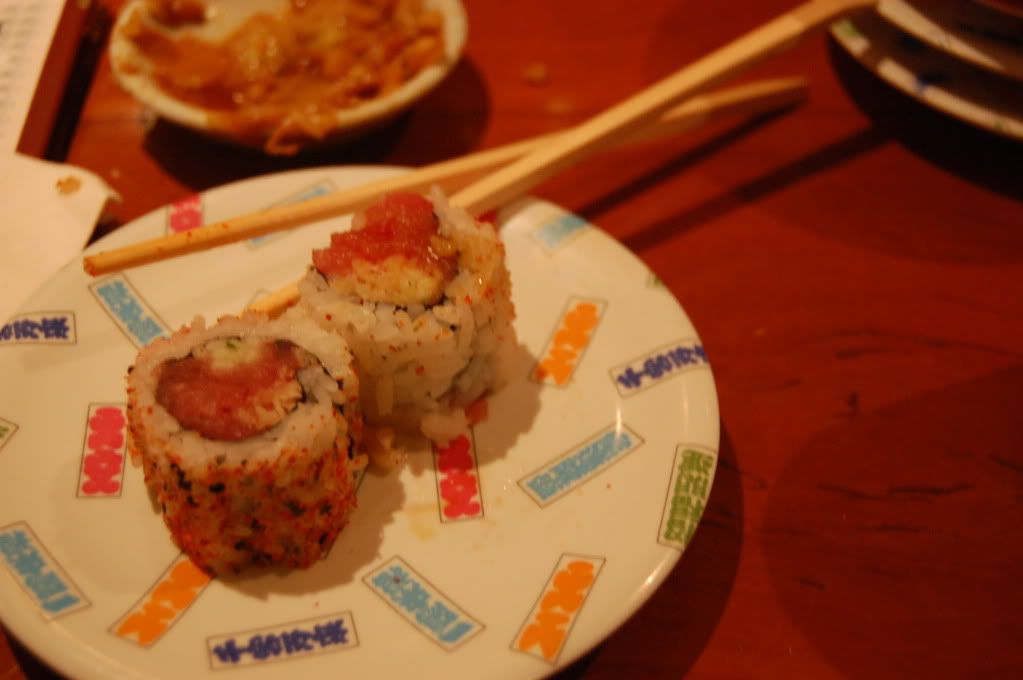 So excited for the next 4 years.