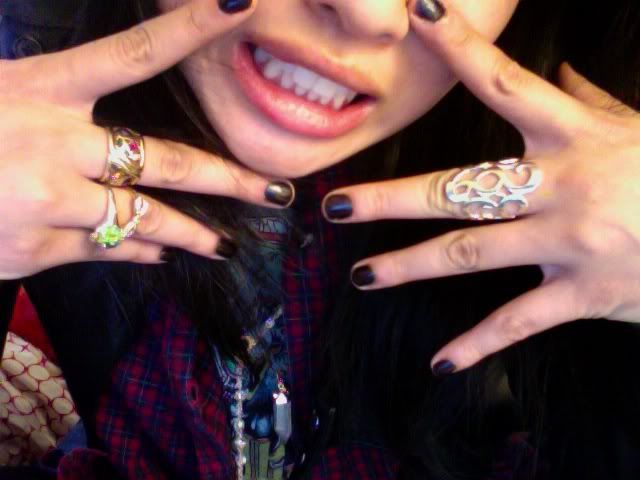 Shirt: UO, Plaid shirt: Thrifted, Leggings: AA, Jacket: sweetface

I'm finding that lately, I've been wearing the same pieces over and over and over and over again (saggy tee shirts, leather jacket, leggings, leopard print coat, plaids, etc) which means I either look like a) a groupie or b) a hobo. I need new clothes!

Oh, and I picked up a new nailpolish color during my daily kmart run the other day (I have quite literally gone to kmart every. single. day. for the last week). It's like a purple-y blackish gunmetal-ish color. On top of all that, the color was called "chinatown". How could I ever resist?