Amazing weather today: 73 degrees. Absolutely perfect day to ignore priorities (aka, my ever-growing pile of required reading) and go strolling around the east village.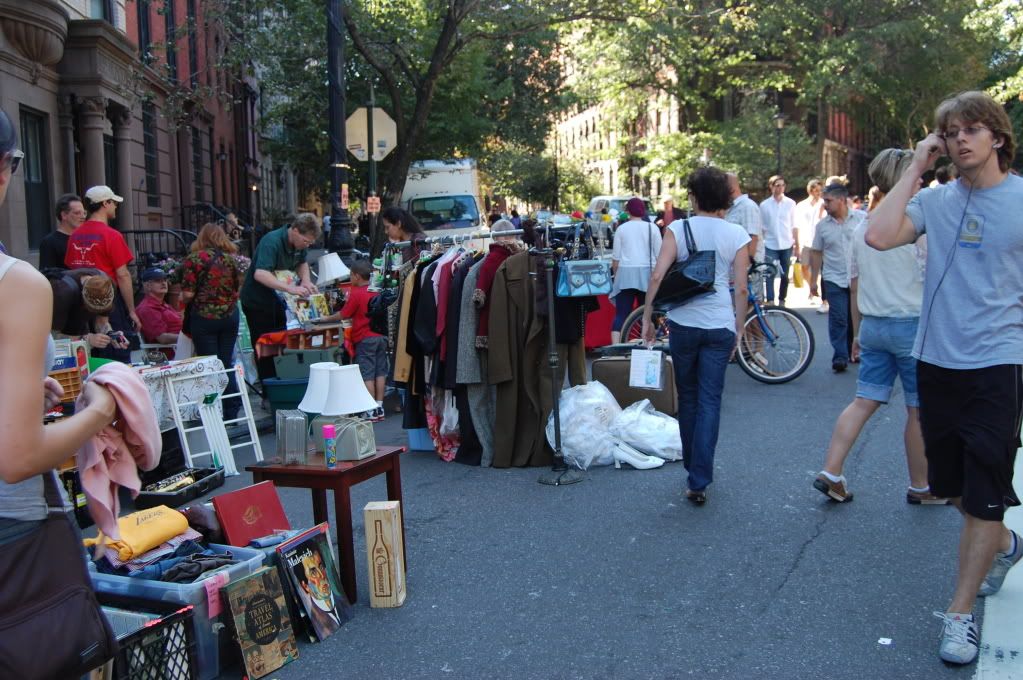 Wandered onto 10th st and found to our surprise that part of the street was closed down and transformed into an impromptu flea market. Loads of gorgeous stuff was to be found: little old ladies selling their trinkets, young hip fashionistas selling off their designer wares at a ridiculously low prices, etc.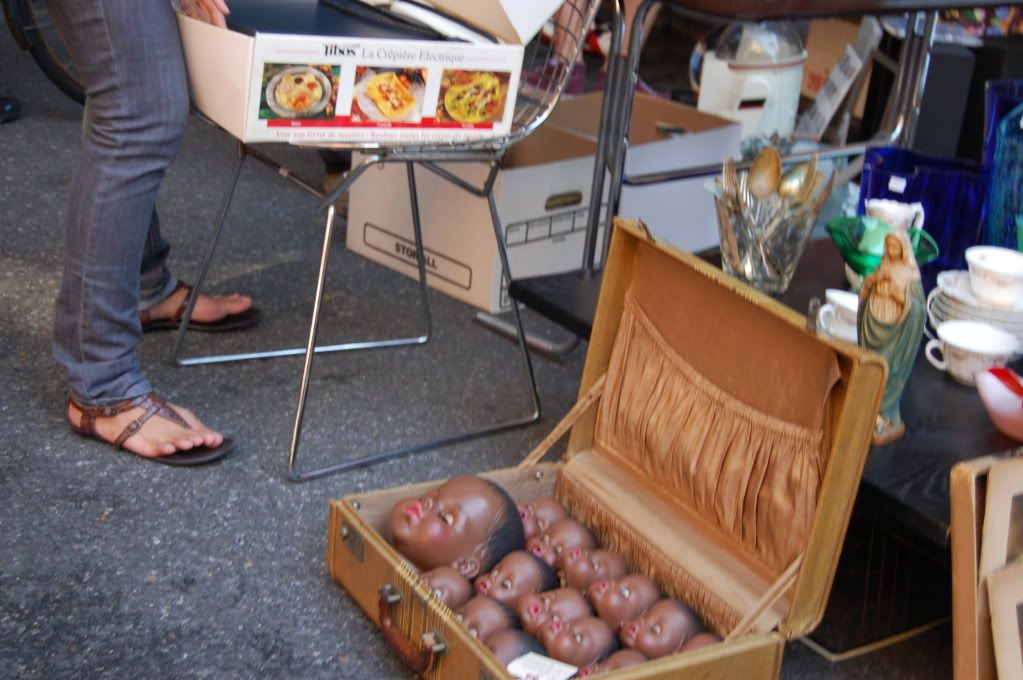 Some weird stuff were being sold also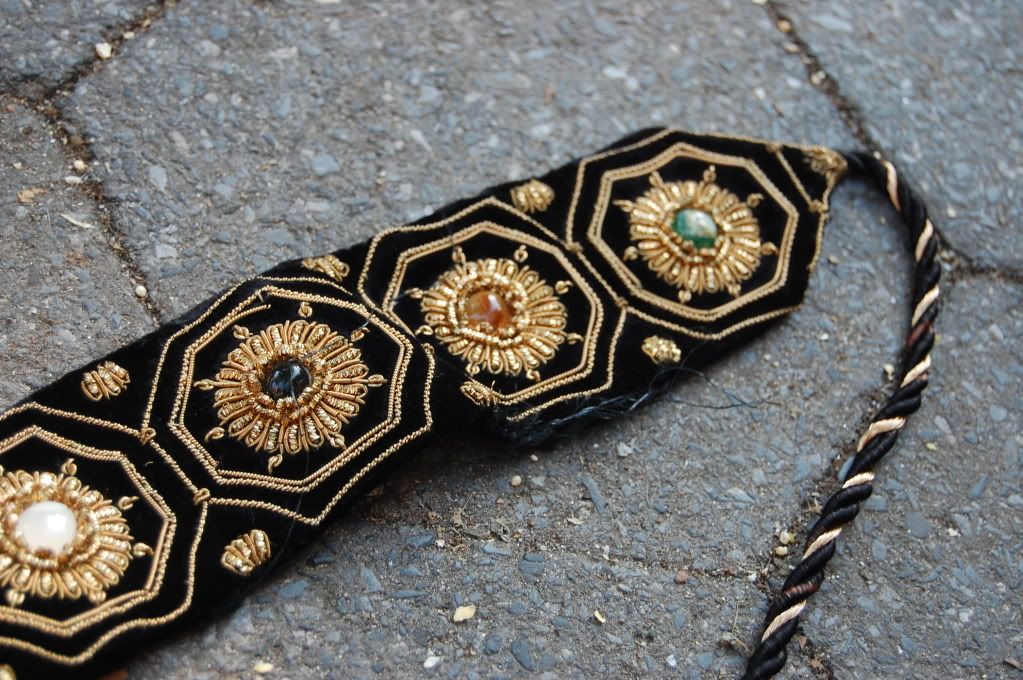 Ended up buying a really gorgeous vintage belt from a vendor that was a vintage boutique owner. He was clearing out his stock and had the most amazing belts out for sale.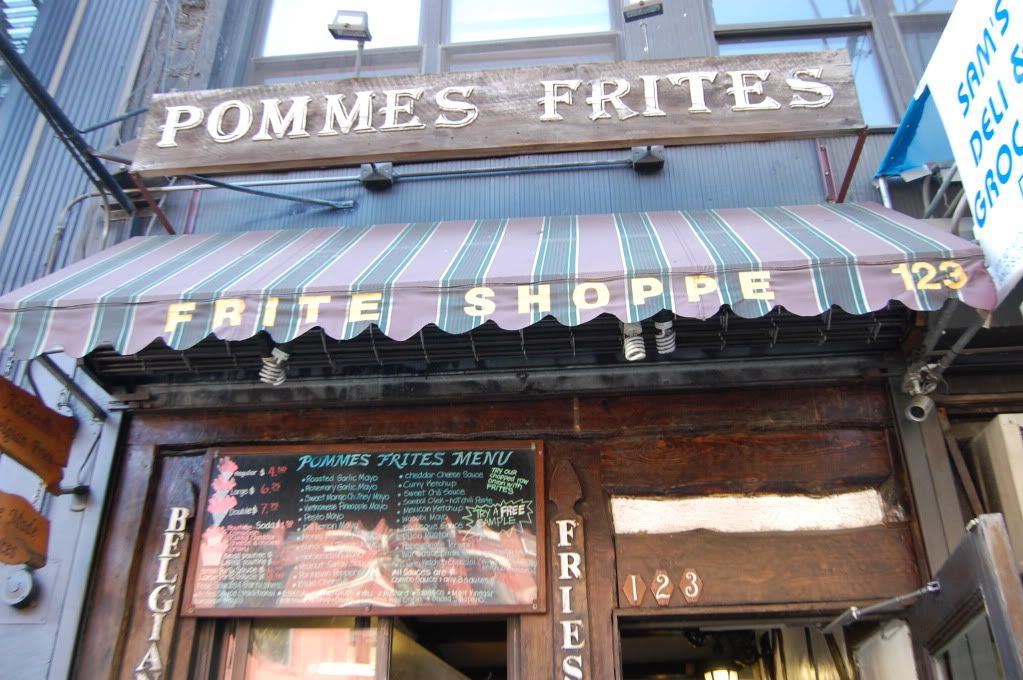 Headed over to Pommes Frites afterwards. They have the most perfectly crispy fries, and their sauces are super eclectic and delicious.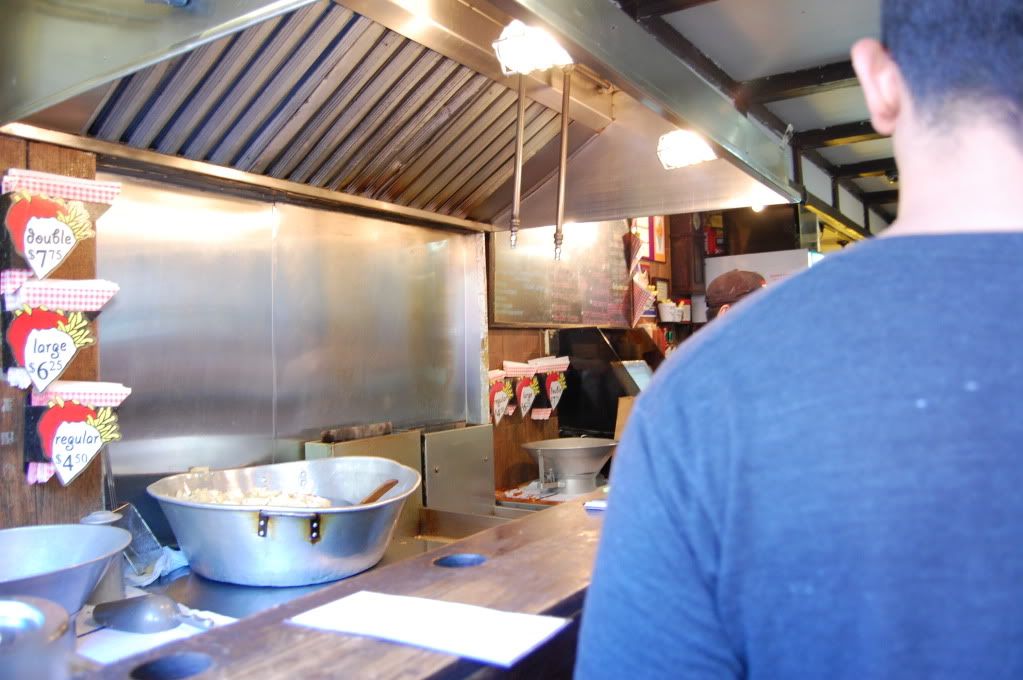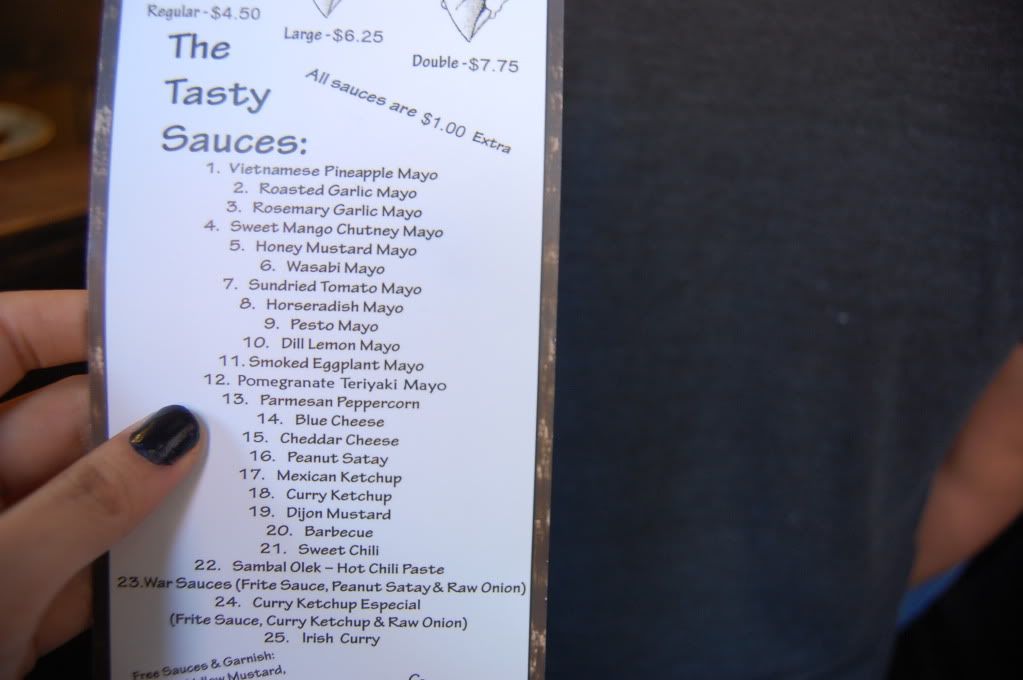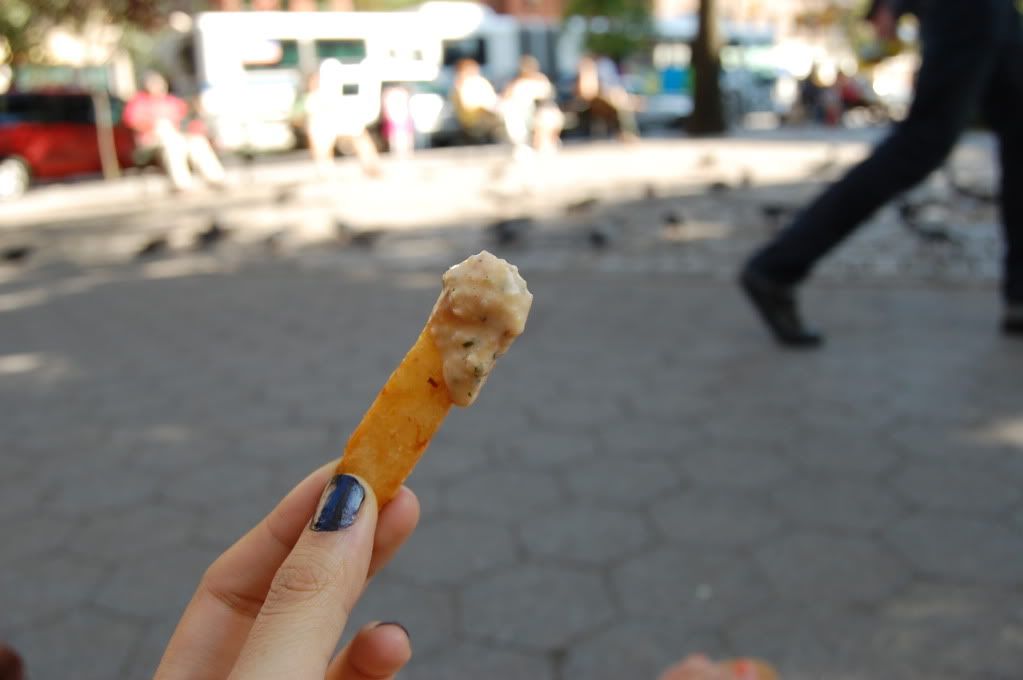 Vietnamese pineapple dip. SO. GOOD. Puts ketchup to shame.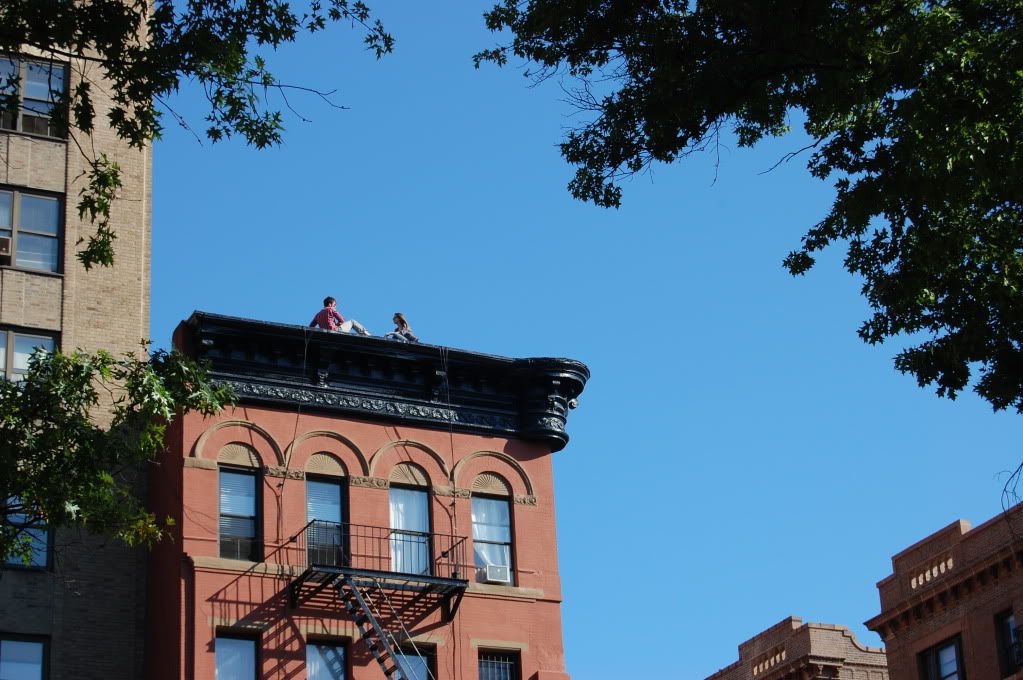 People sunning on the roof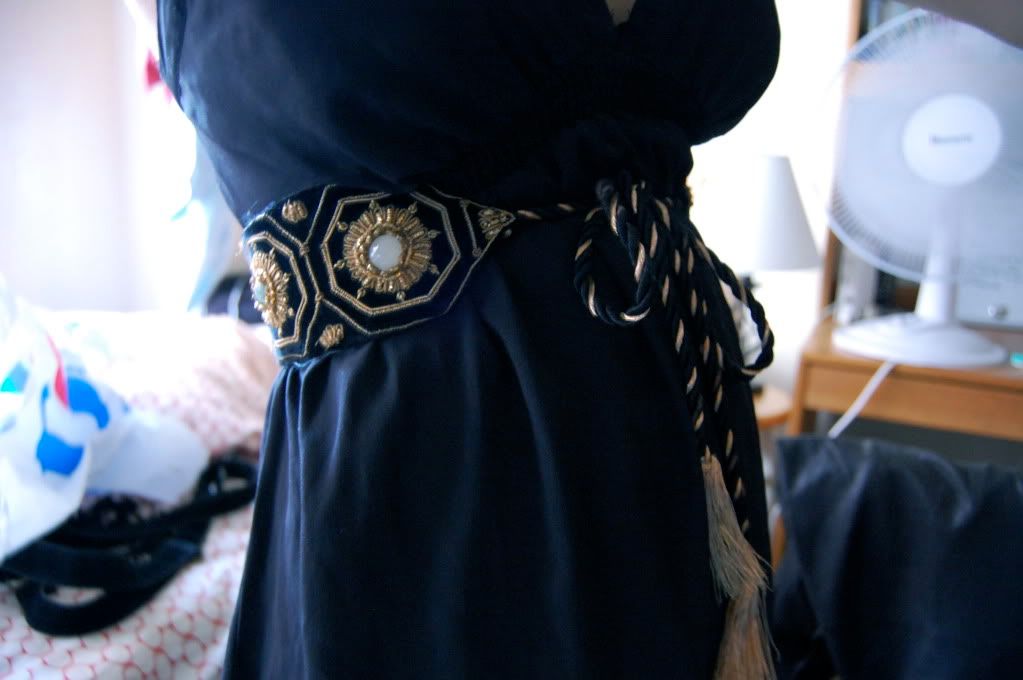 Back at home trying on my new belt