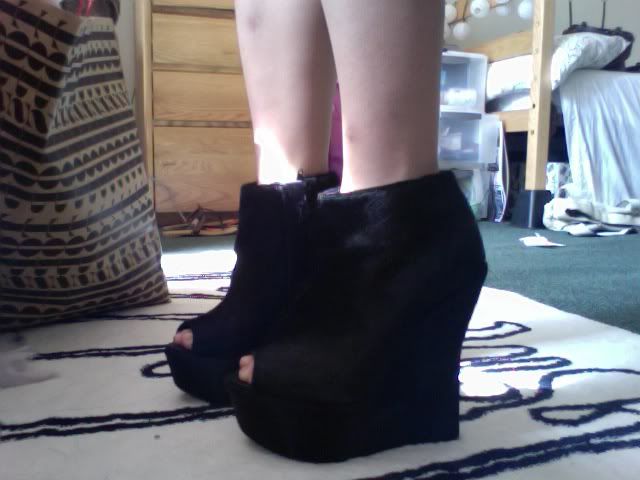 Got my refund check for college in the mail today. What do I do? Buy shoes.

Decided to go with the black ones because they kind of reminded me of the balenciaga hoofs that I will never, ever ever get. These are pretty hot though.

Soooo broke right now. Damn you topshop.