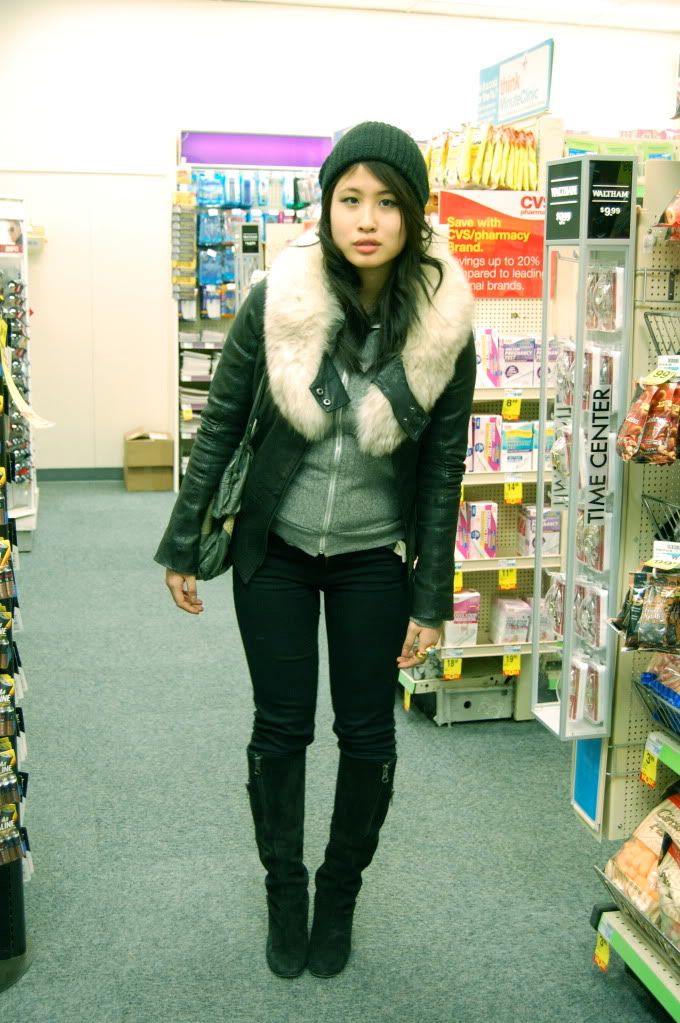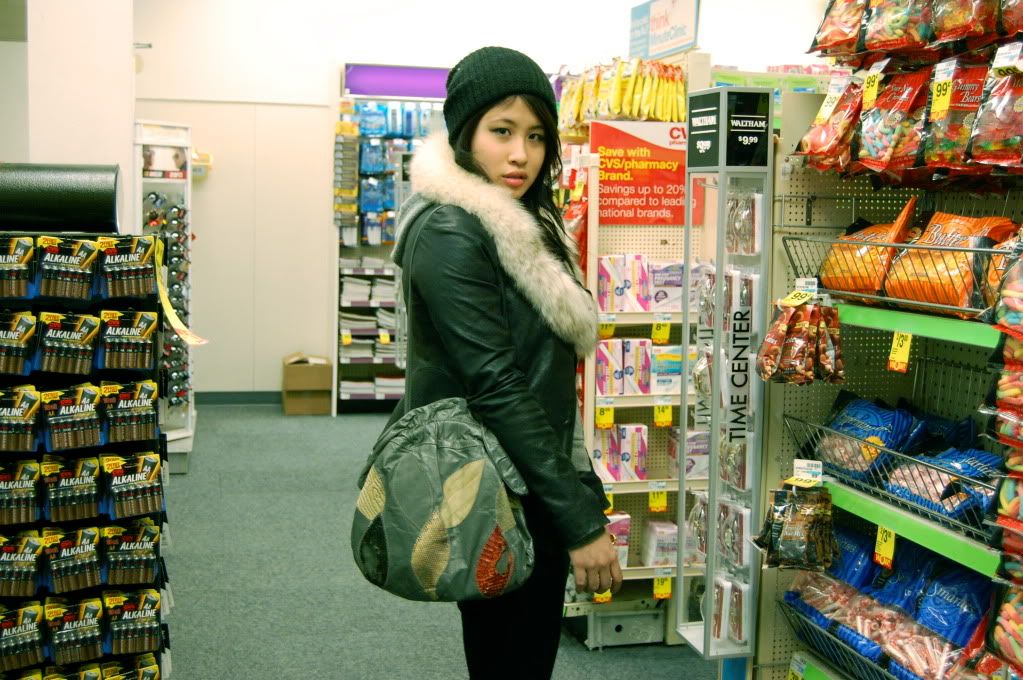 Boots: Acne, Jeans/Top: Urban Outfitters, Jacket: Sweetface, Hoodie: AA, Belt: Uniqlo, Hat: random street vendor in chinatown, Bag, Collar: Vintage, Ring: YSL

Happy new year everybody! Went to a couple drugstores last night with futile attempts to get some rolls of film developed from my new fisheye lomo camera I got for christmas. Seriously, has film become THIS obsolete?

Lately for me, comfort trumps all. I've find myself falling for the same pieces over and over again because I feel comfortable and confident in them (or maybe it's just be being lazy). Here's a typical outfit for me lately: leather jacket + fur collar + striped top + jeans.

I got these boots from an sample sale a couple months ago, and have been wearing them to death. Got a HUGE discount for them. Now if I can only get my hands on the pistol booties...

I've also been wearing this fur collar that I've won off ebay with EVERYTHING. Definitely thinking of buying more in different shades.

Hope everyone had a swell beginning of the year :3 What are all of your resolutions?