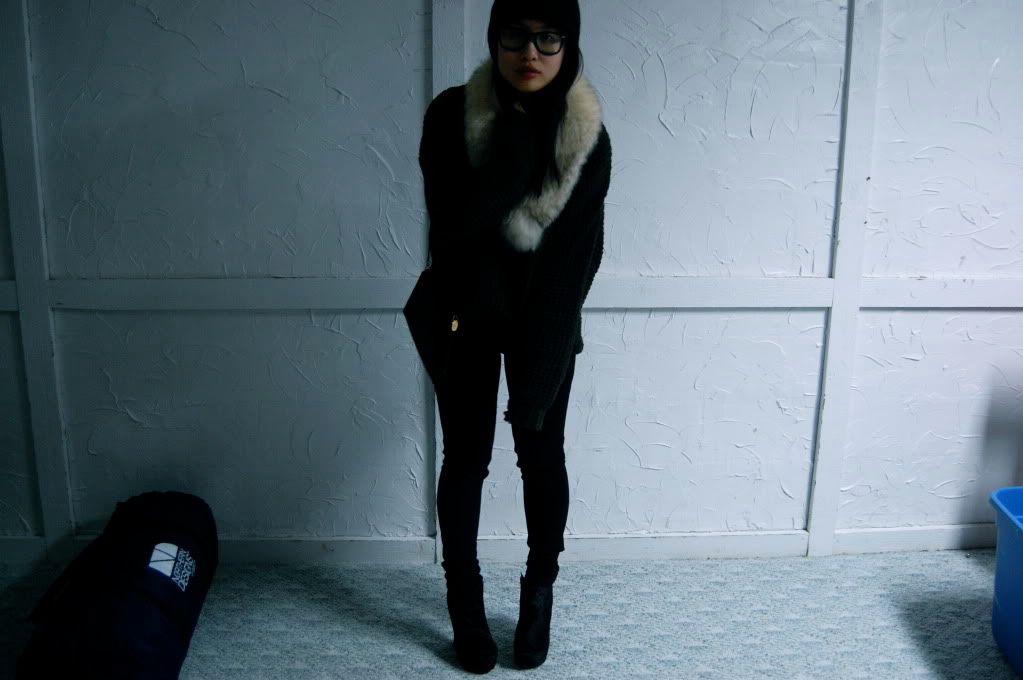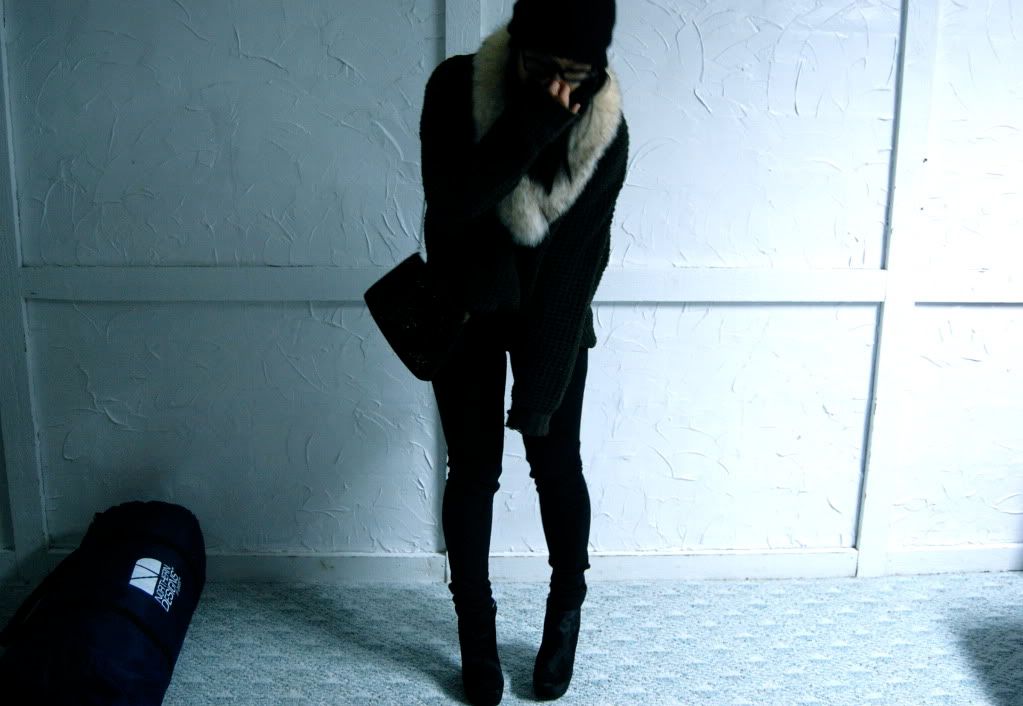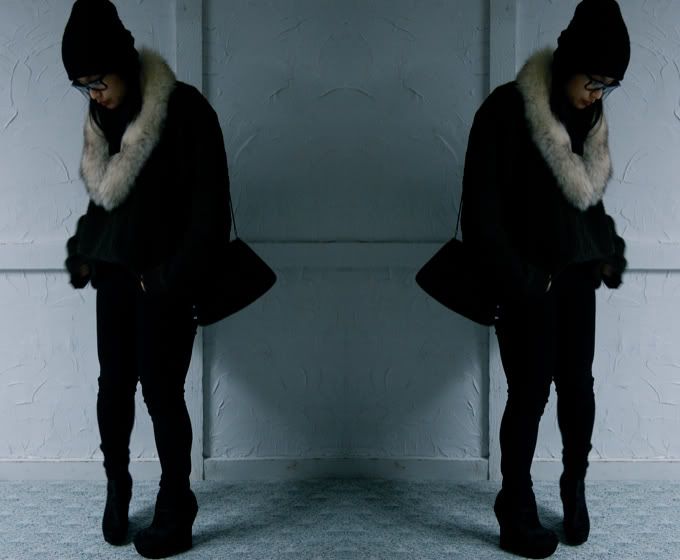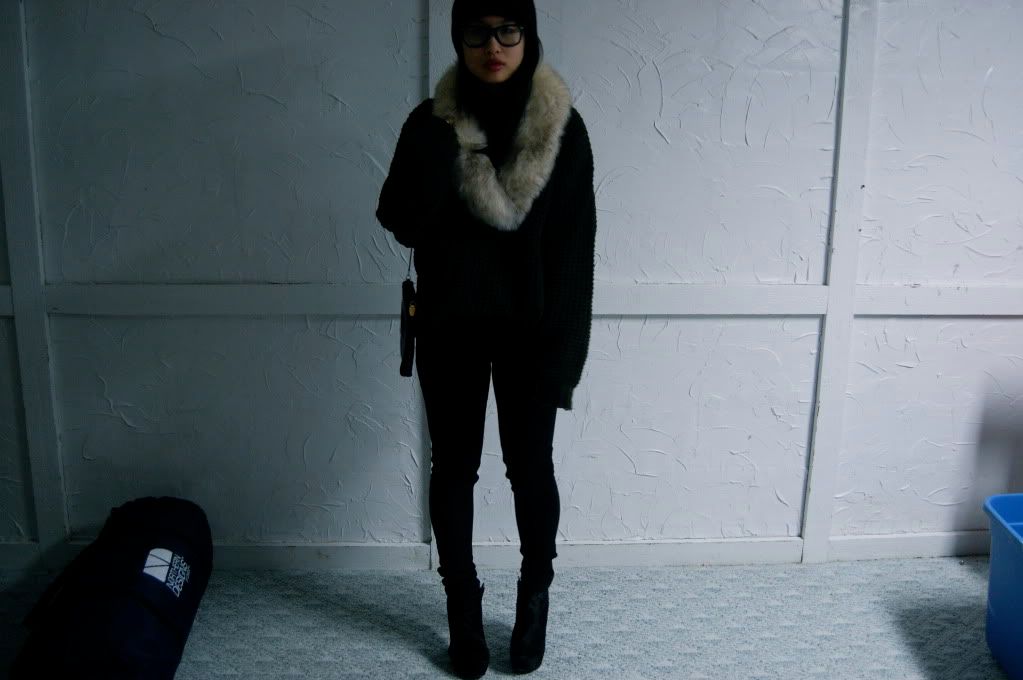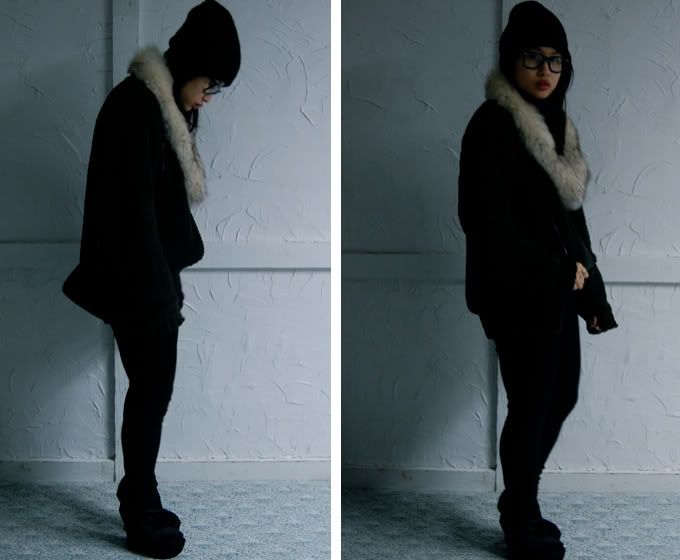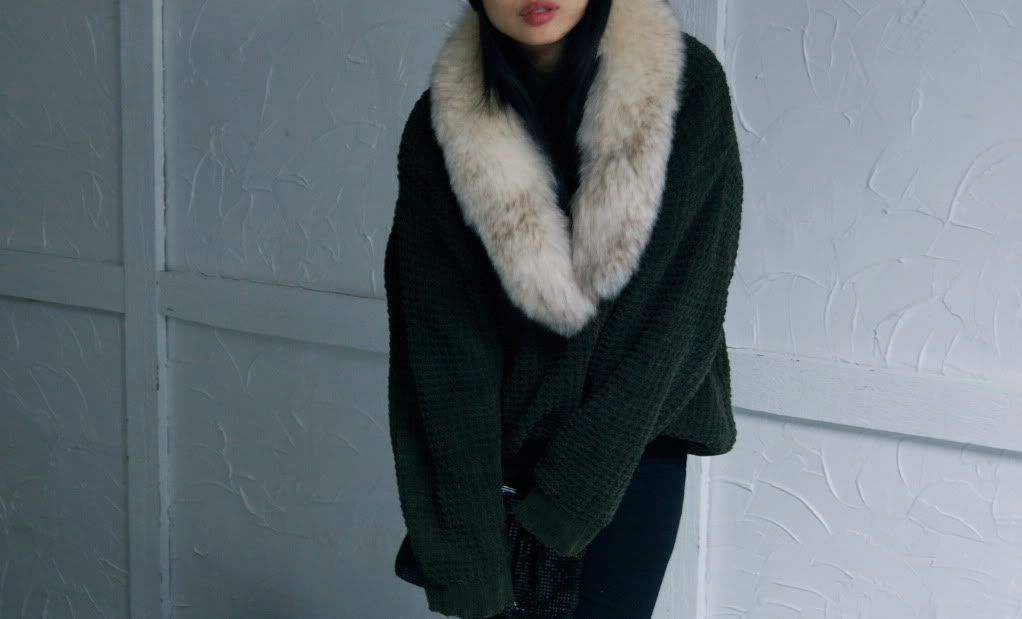 Jeans: BDG, Shoes: Topshop x Ashish, Sweater: Thrifted, Fur Collar: Ebay, Bag: Vintage (grandmas), Hat: Random, Glasses: Prescription raybans

Wore this to bum around with the best friend, sans makeup plus glasses.

Currently in love with chunky knit sweaters. Found this little knitted green gem of a sweater in the mens section for 2 dollars. Score? It seems to have gotten a lot of love from its previous owner, as its sleeves and hem are frayed.

I look homeless more and more each day.