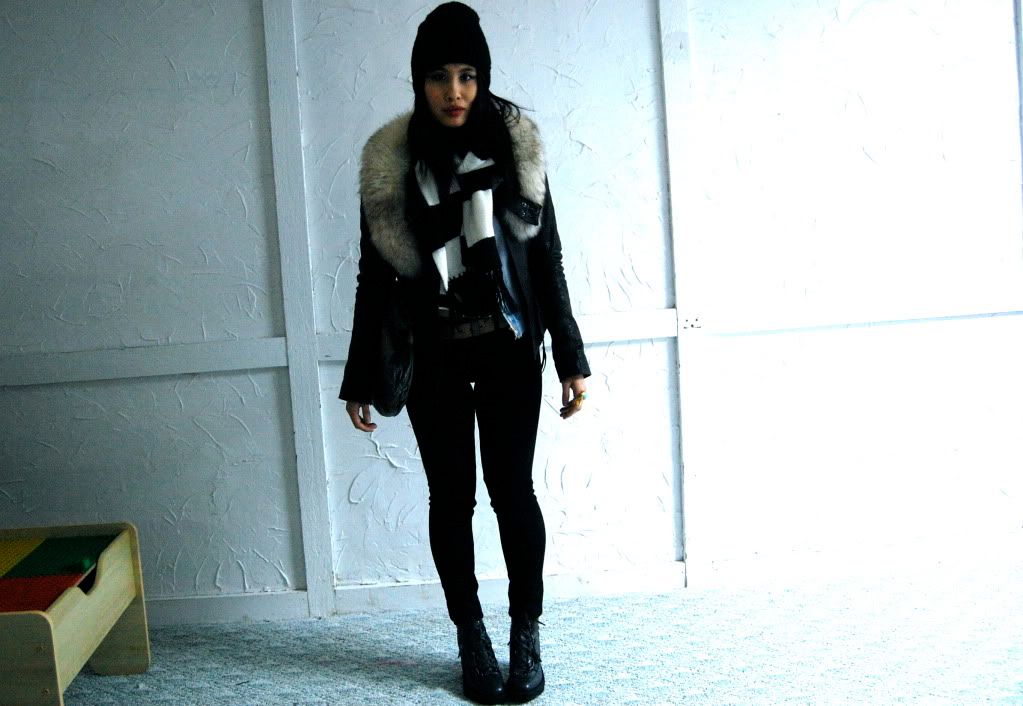 bundled up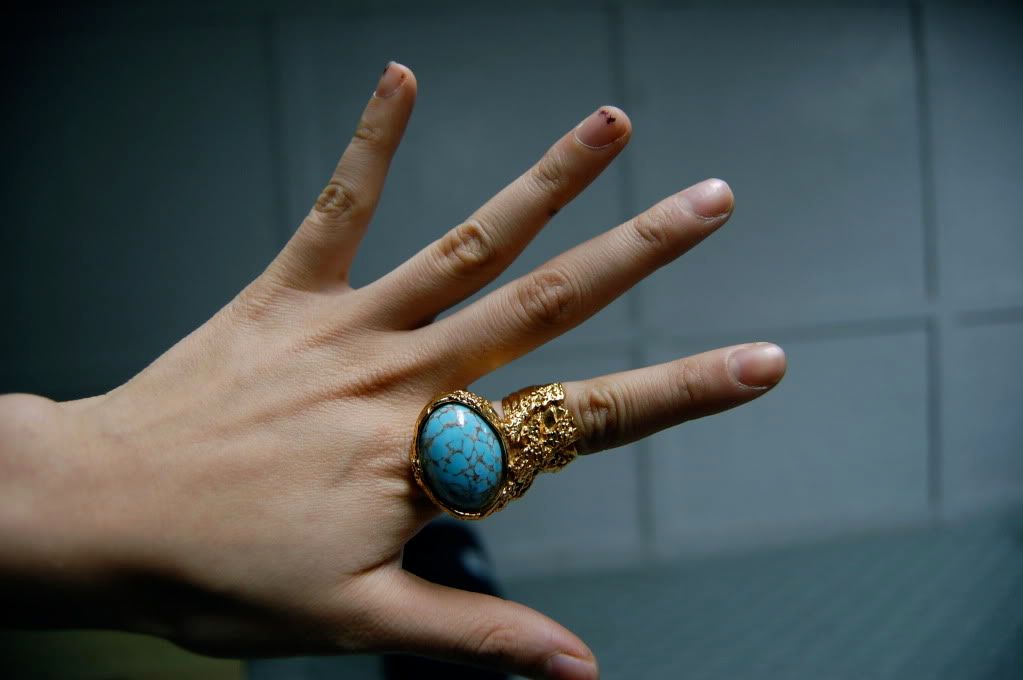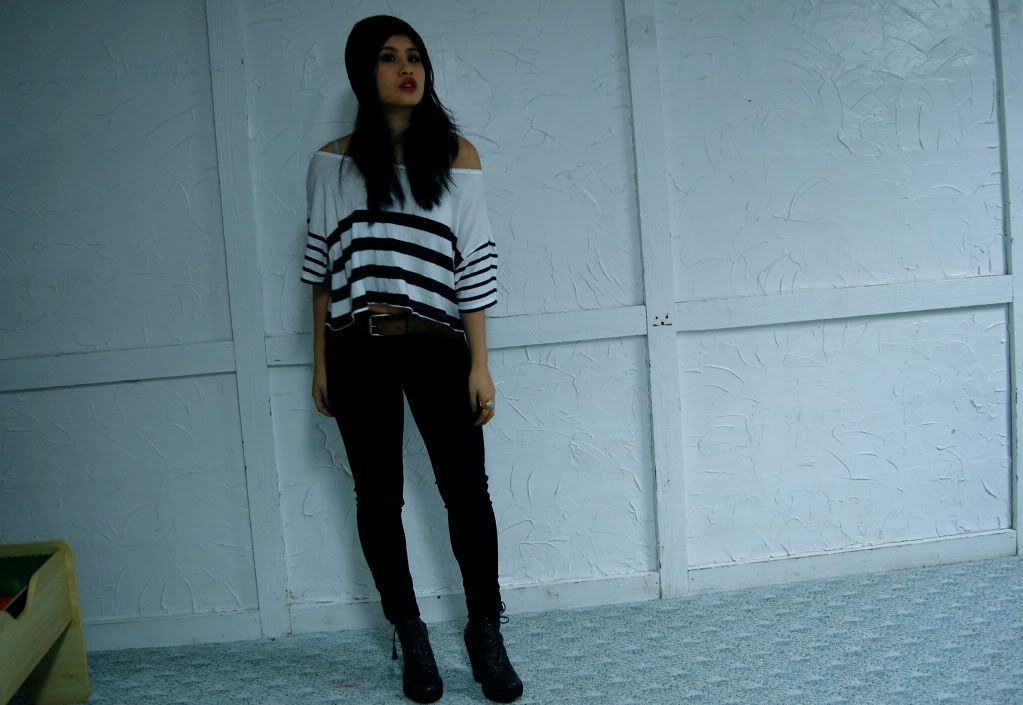 I look like such a prick here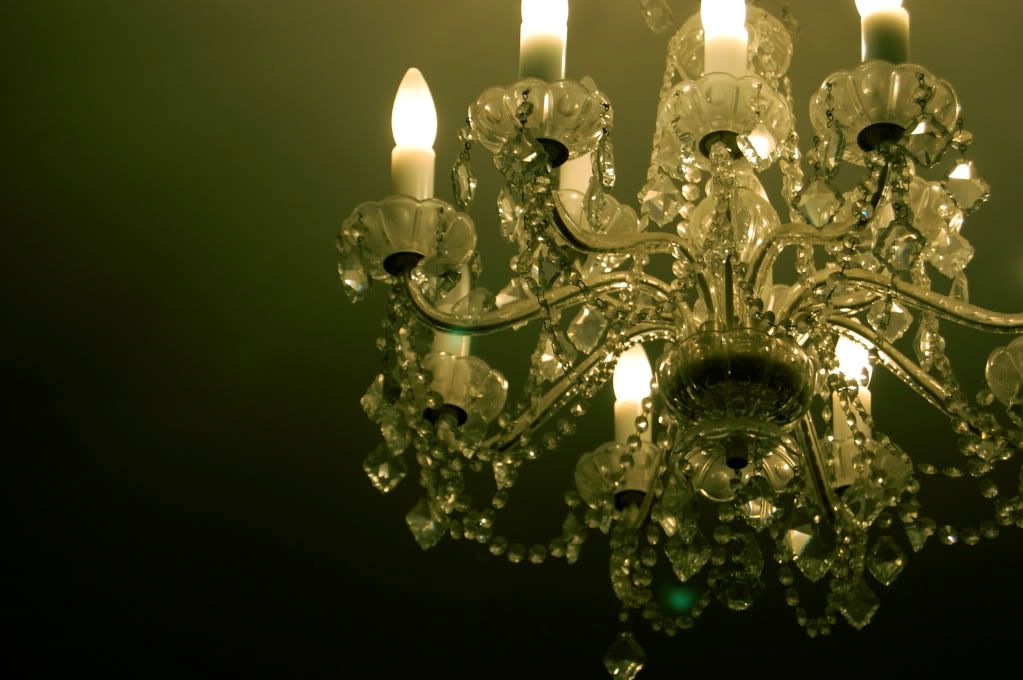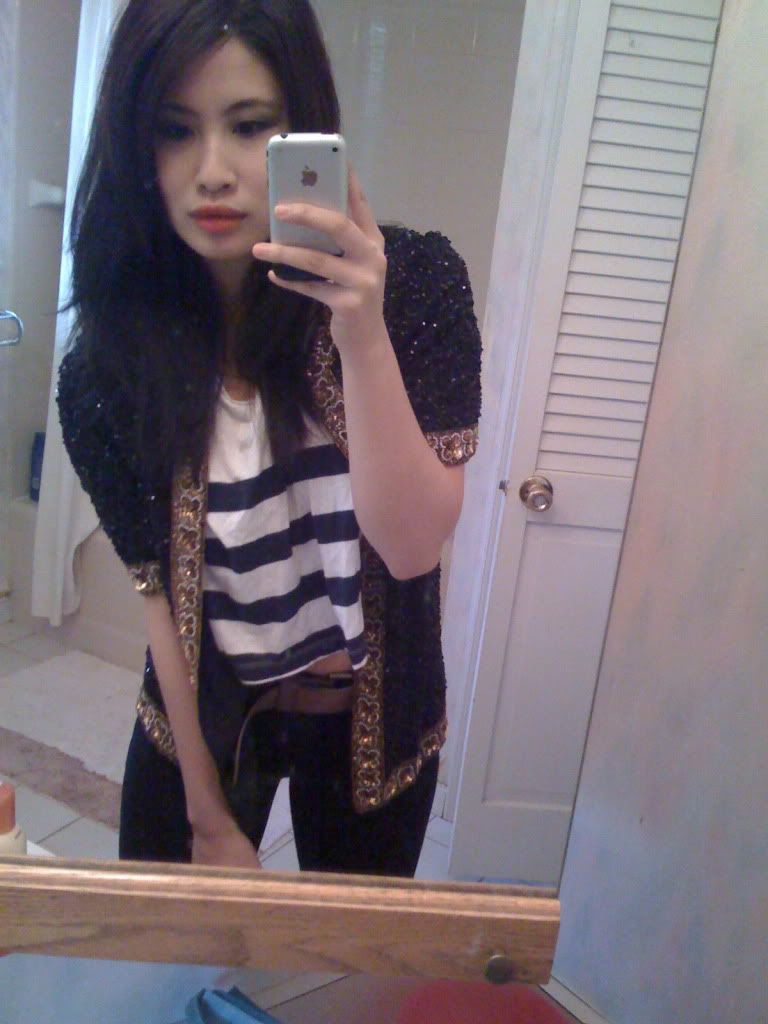 Jeans, Jean jacket: UO , Belt: Uniqlo, Cropped shirt, Shoes: topshop, Hat/scarf: random ?, Jacket: sweetface, Sequined Jacket: thrifted, Ring: YSL

-I look like a douche in all these pics, a result of being short on time and rushing out the door subsequently.

-I'm kind of obsessed with stripes at the moment, perhaps due to a resurgence of my inner francophile.

-Oh, and how awesome is the beaded/sequined cardigan thing above? It's a little much, but so good regardless. The best thing about it? $5 at the thrift store. YEEYEE.

-Theres something wrong with my dslr :( It takes pictures just fine, but the viewfinder is unfocused all the time. Taking it to the camera shop to see whats up, hopefully its nothing too bad.