My new favorite jacket. I'm thinking about getting some gold ribbon in order to give the sleeves some loving too.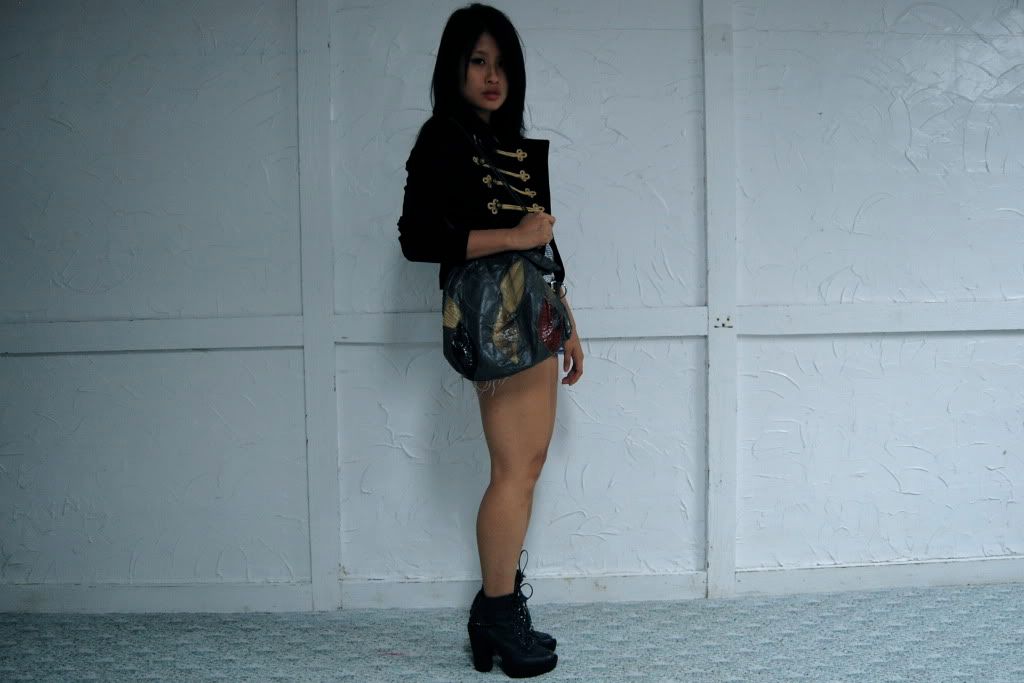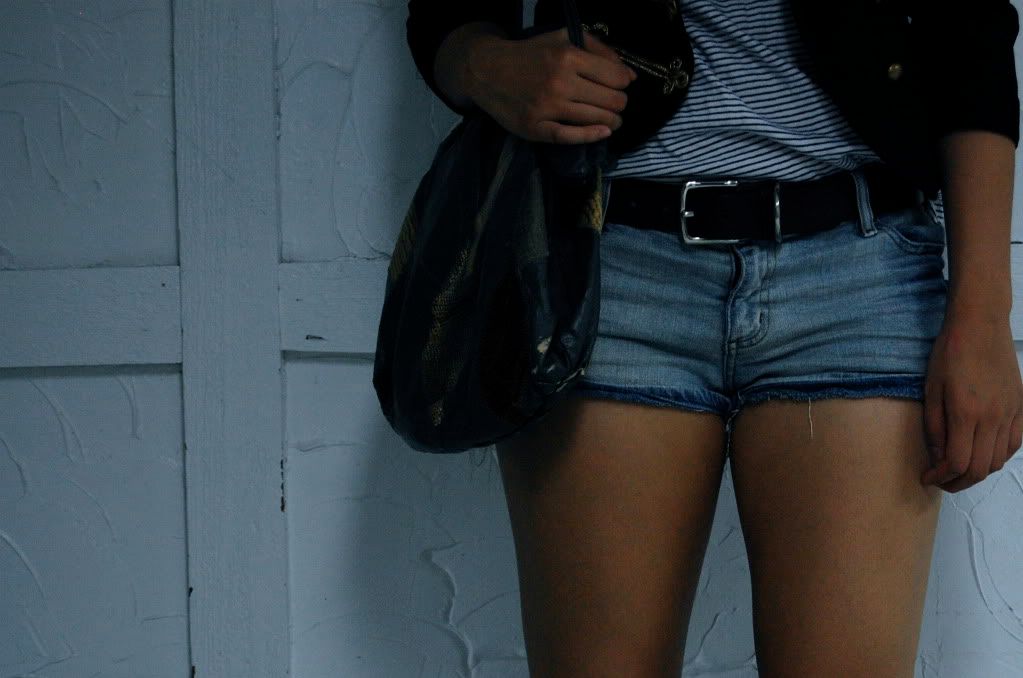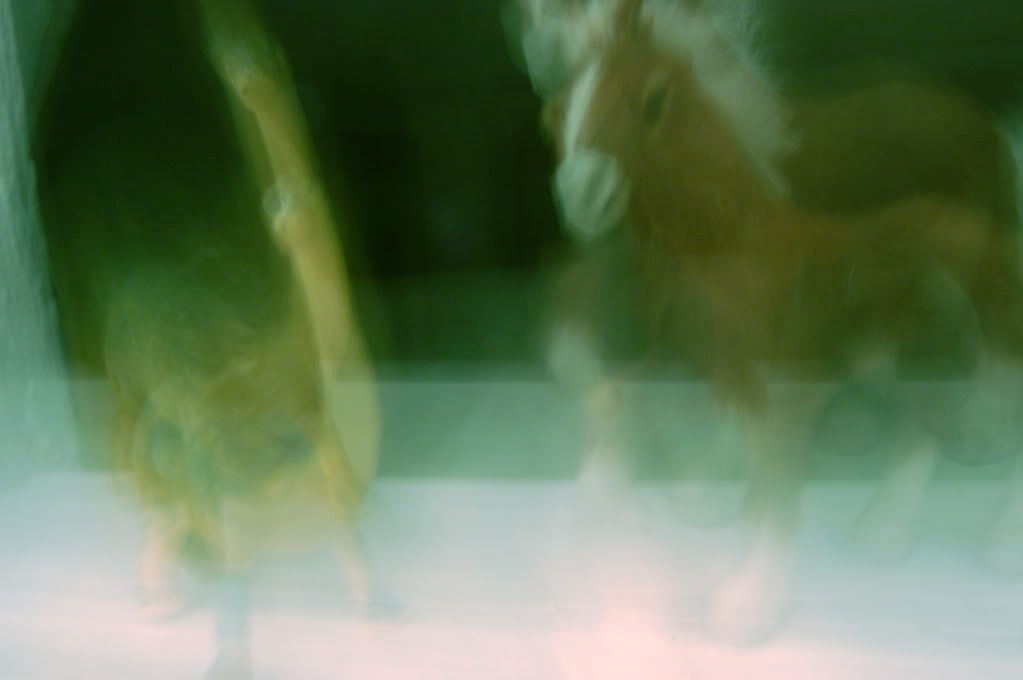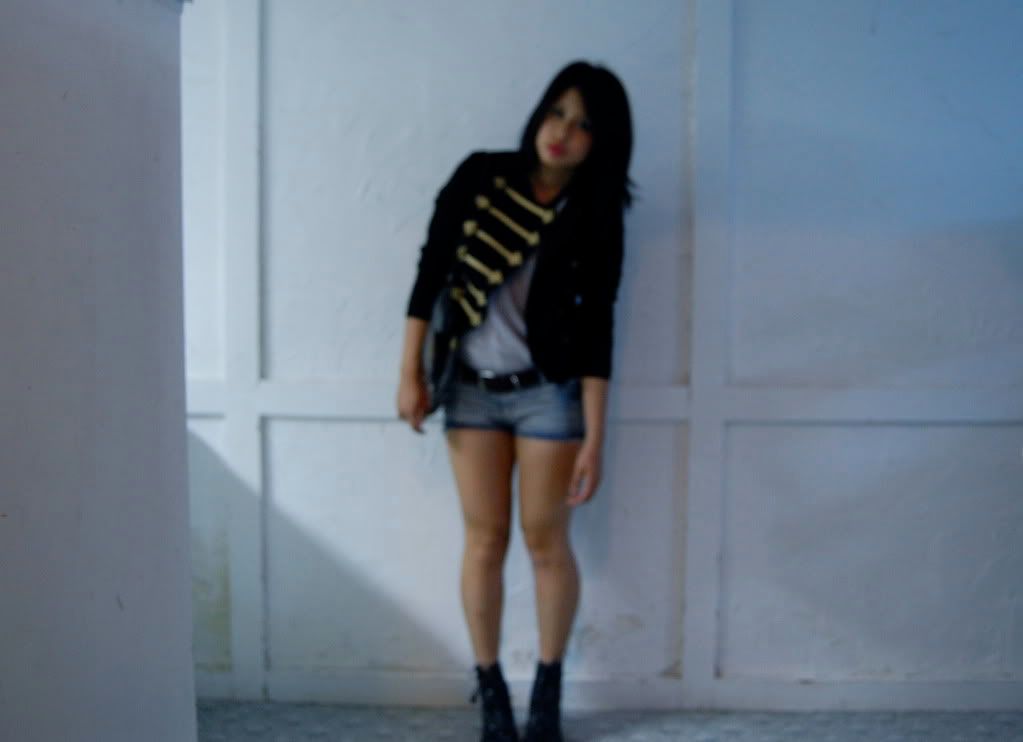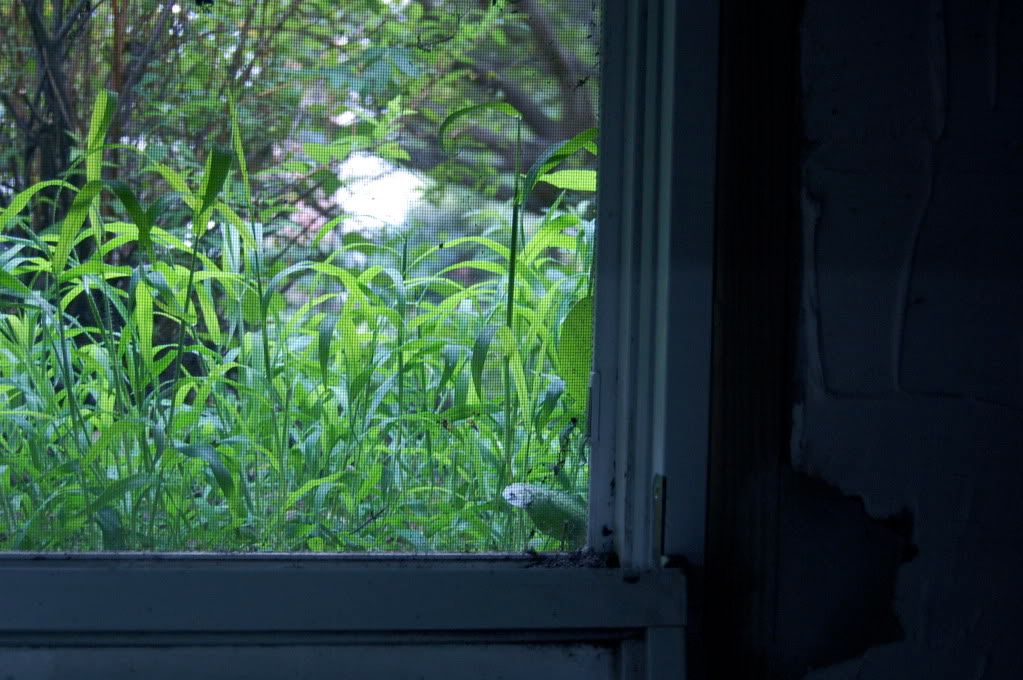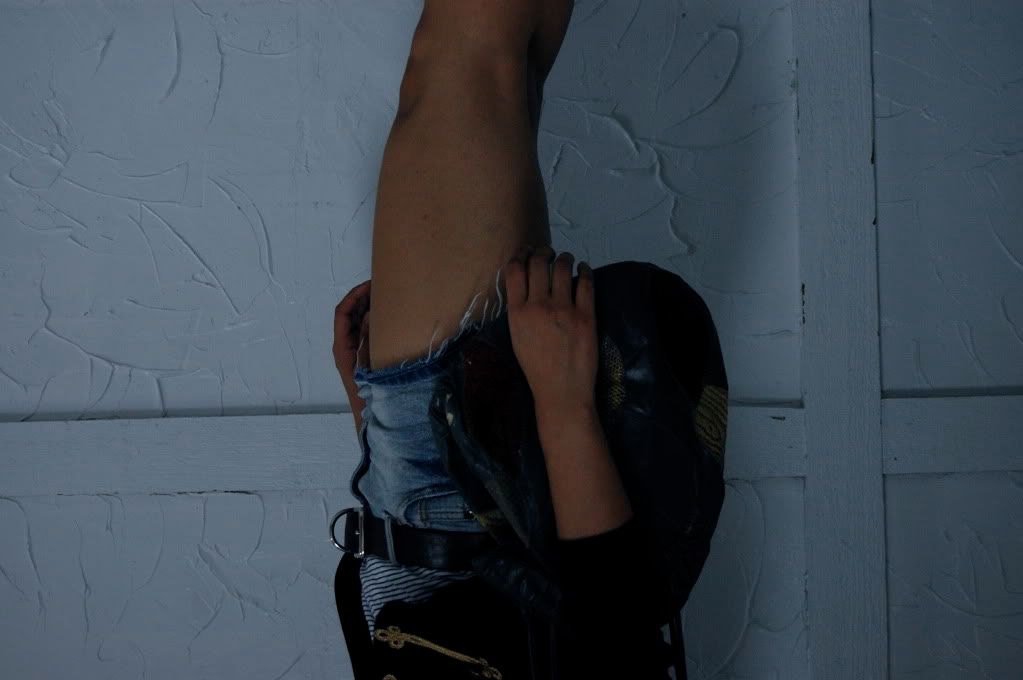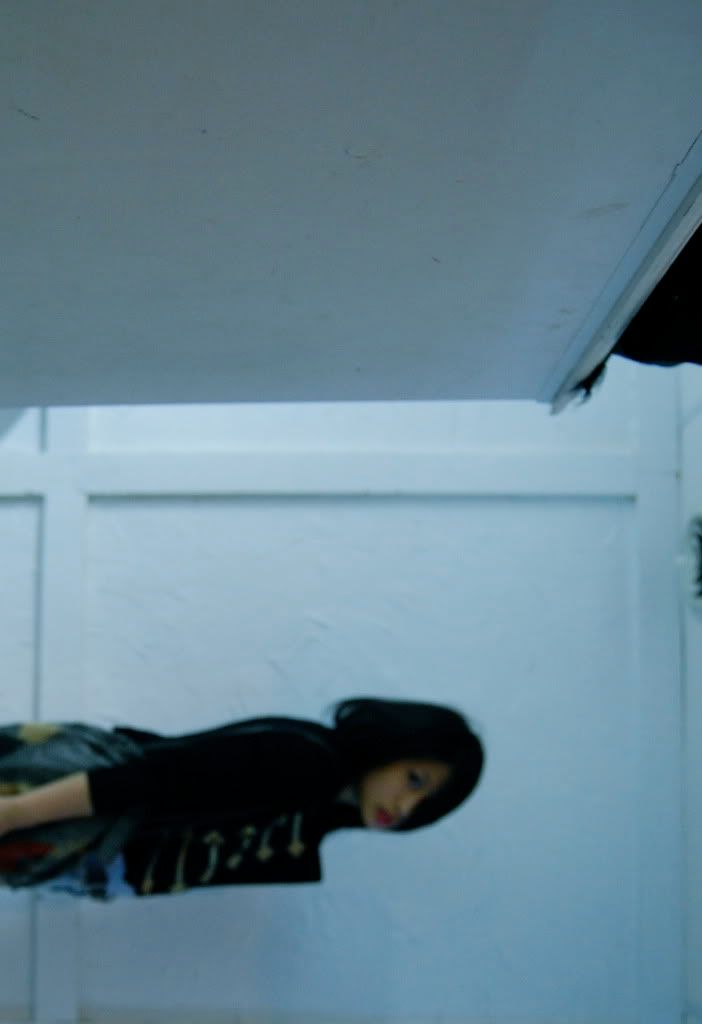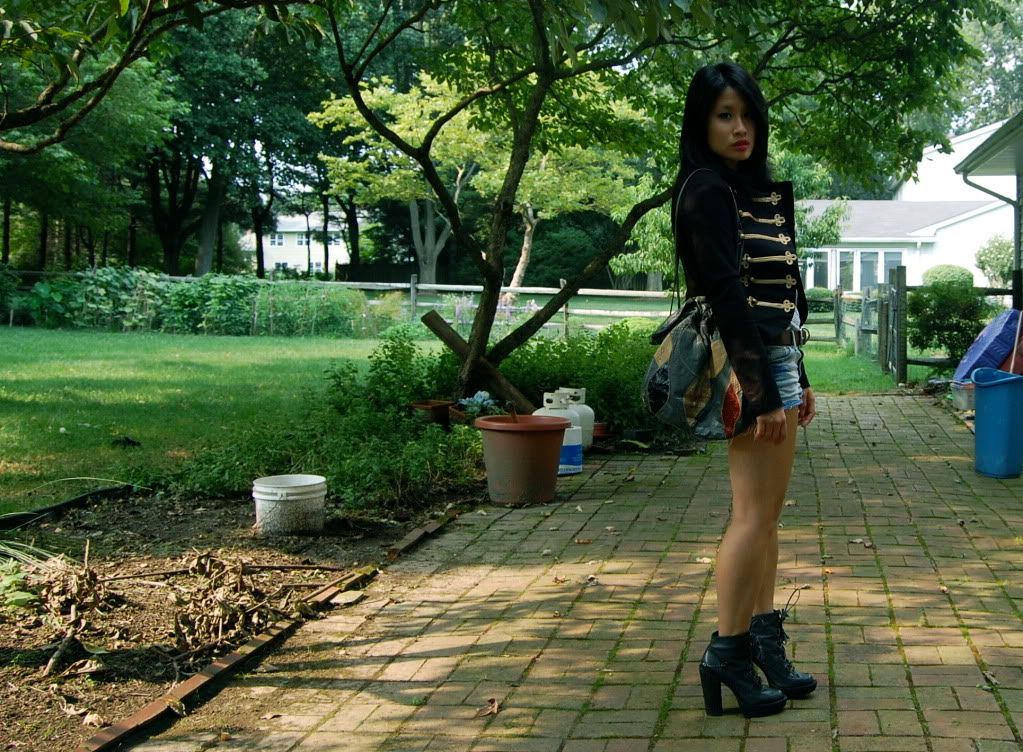 Jacket: H&M, Shoes: Topshop, Shirt: Dad's from the 70s, Belt: Thrifted, Bag: Mom's closet, Shorts: Walmart/Target (?)

Frantically packing at the moment. I always leave things to the last minute :| This is what my room looks like right now, lol.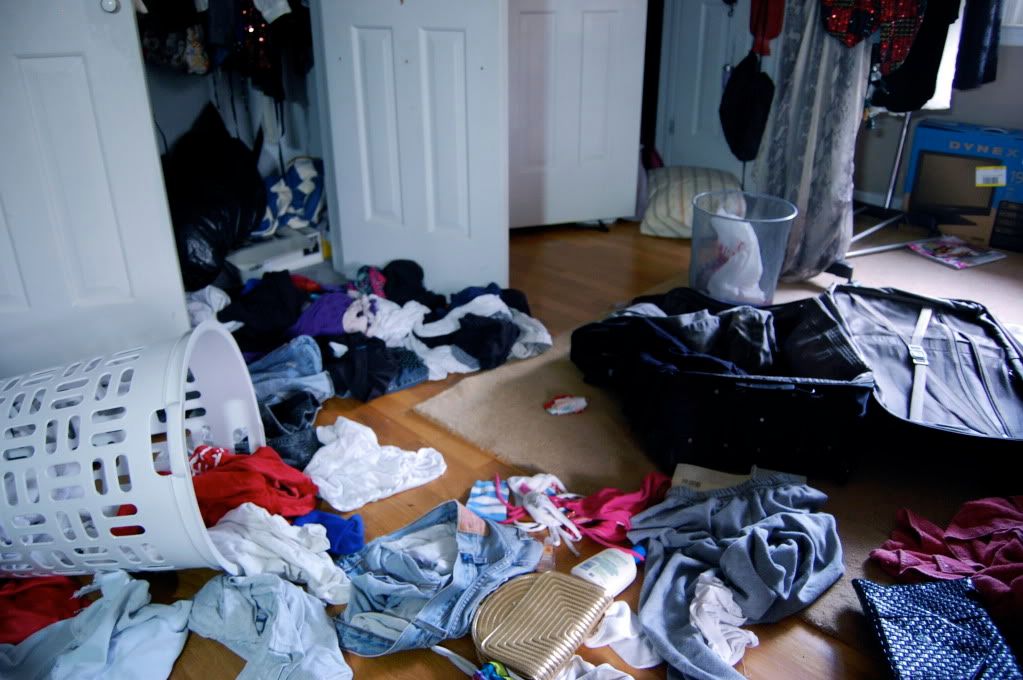 ps maria if you're reading this, i still have your clutch haha.