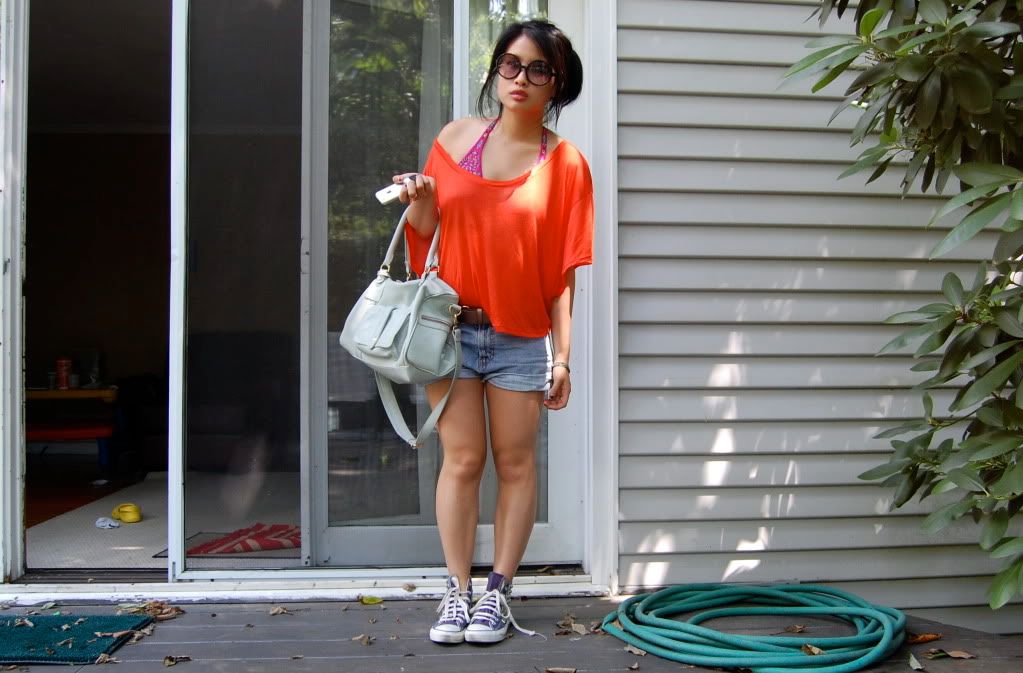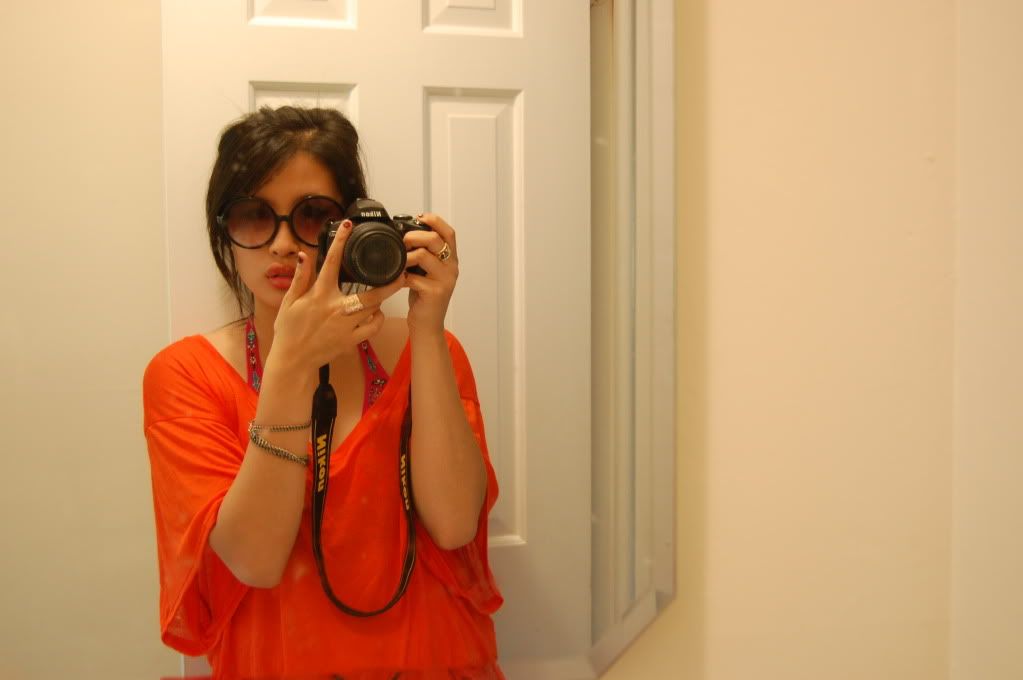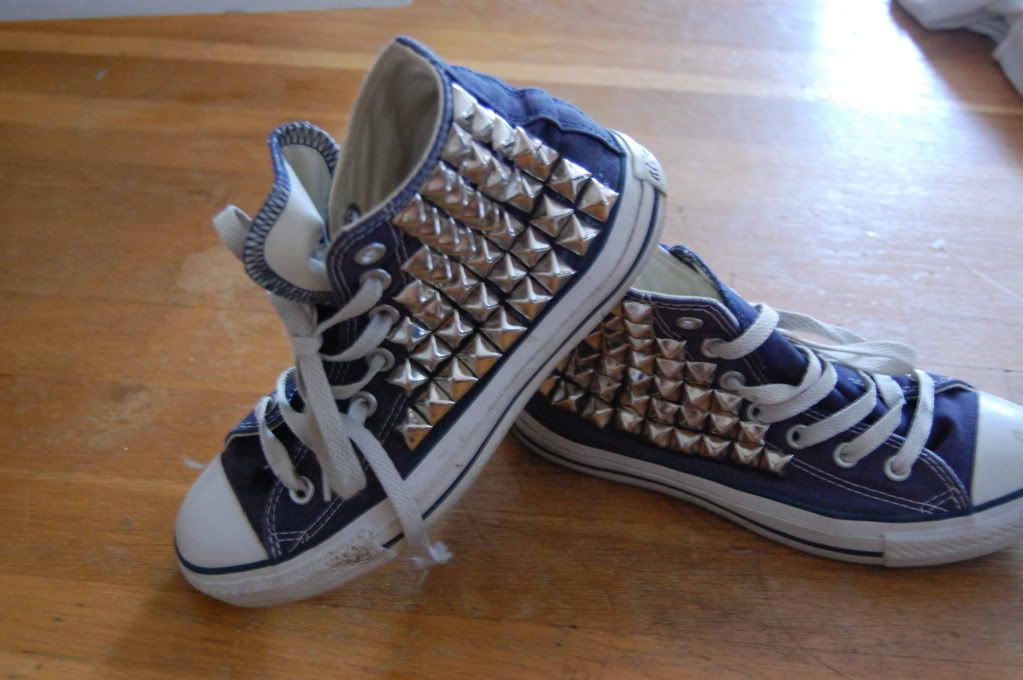 Top: UO, Shorts: Thrifted DIY, Belt: F21, Shoes: Converse DIY

Summer is definitely the season of effortless style. I literally just throw on whatever I feel like wearing at the time. At this particular moment, I decided to go with an obnoxiously bright crop top, denim cutoffs, newly studded converse and madwoman hair.

Wore this particular outfit to go thrifting yesterday and then watch indie movies about communist Romania with friends afterwards. Didn't come away with the mens jeans that I wanted, but did stumble upon some pretty AMAZING (yes. caps) finds, namely a pearl-beaded blazer, lace pencil skirt and hardcore harley davidson belt. Mmm.

I took to studding the shoes in front of the television, - very therapeutic. A whole morning of trashy daytime talk shows (of the whose-the-daddy make) and an extremely long marathon of Bones episodes later, I was done. Needless to say, my fingers are SO sore right now. It was so worth it though.