I've been living in variations of the outfit below throughout the summer (loose tee + cutoffs), which kind of explains the lack of posting haha.

We decided to go out for a picnic today. We spent all morning packing fruits, making sandwiches, and mixing trailmix when all of a sudden it started to DOWNPOUR.

We decided to go anyway.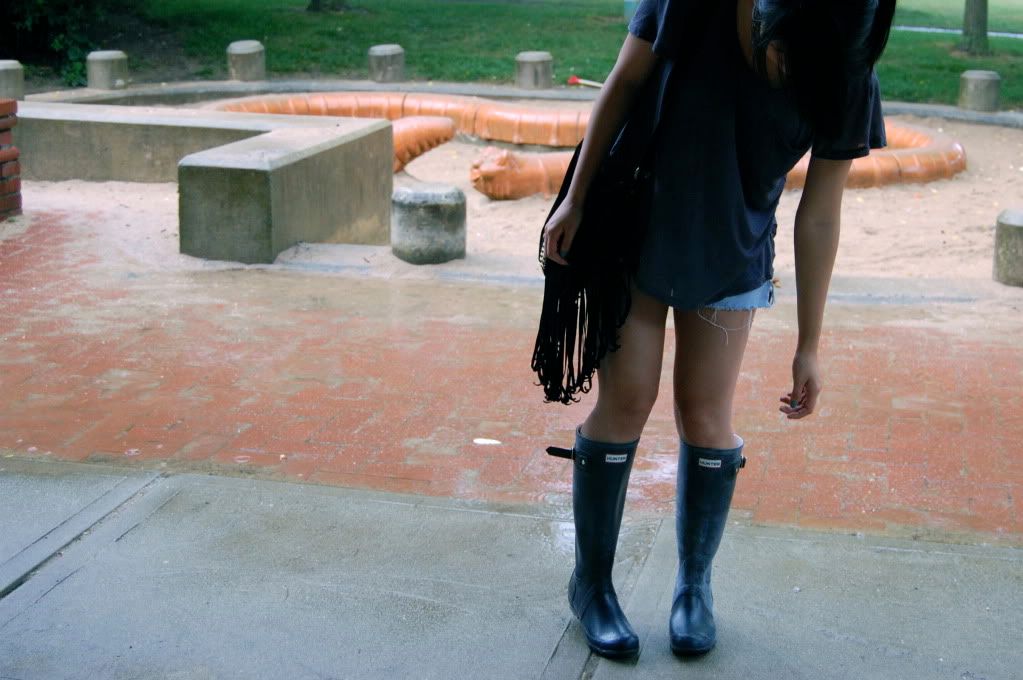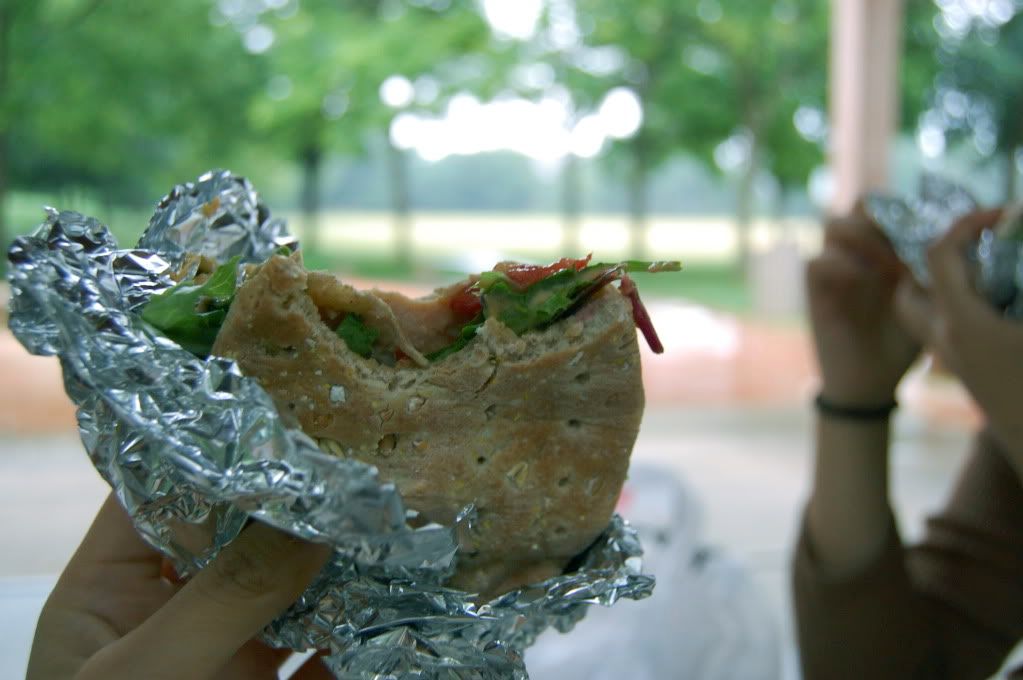 pita, roasted red pepper hummus, chicken, spinach and tomato. Mmmm.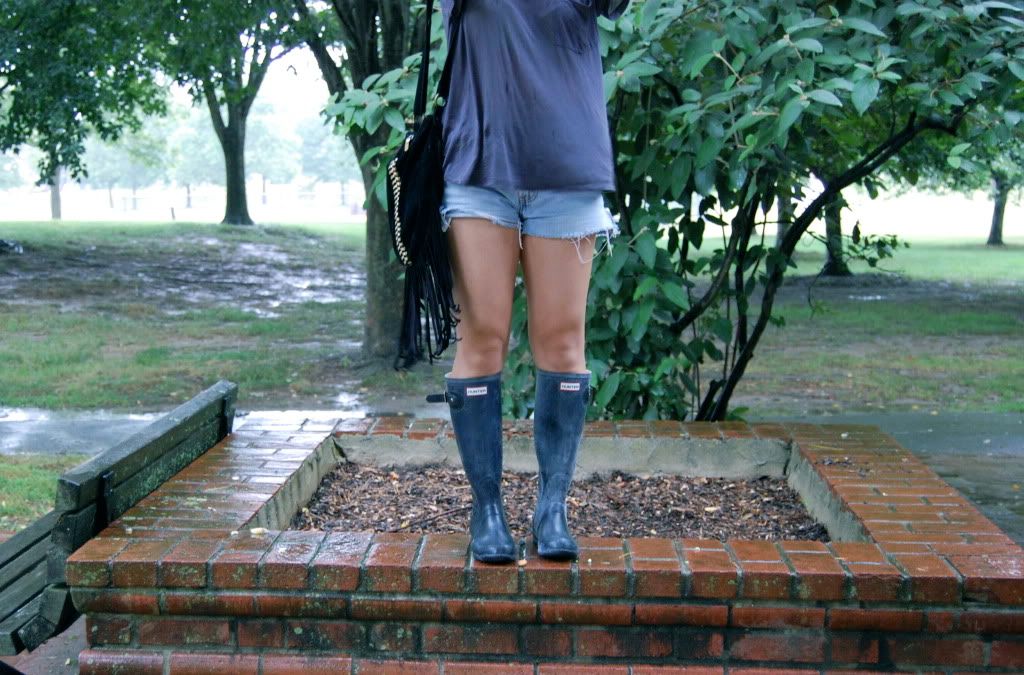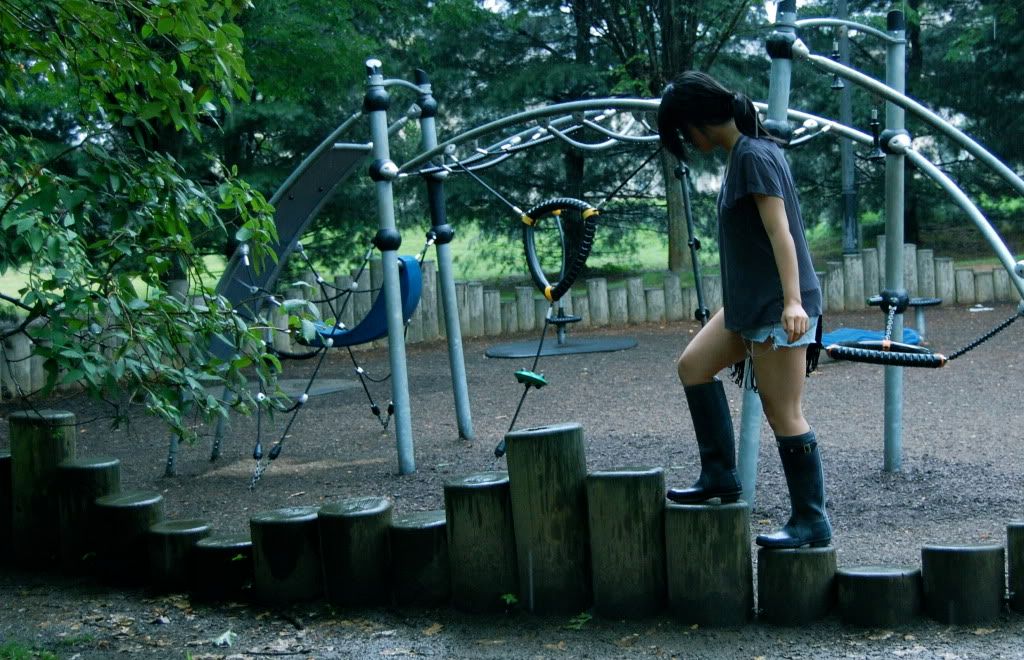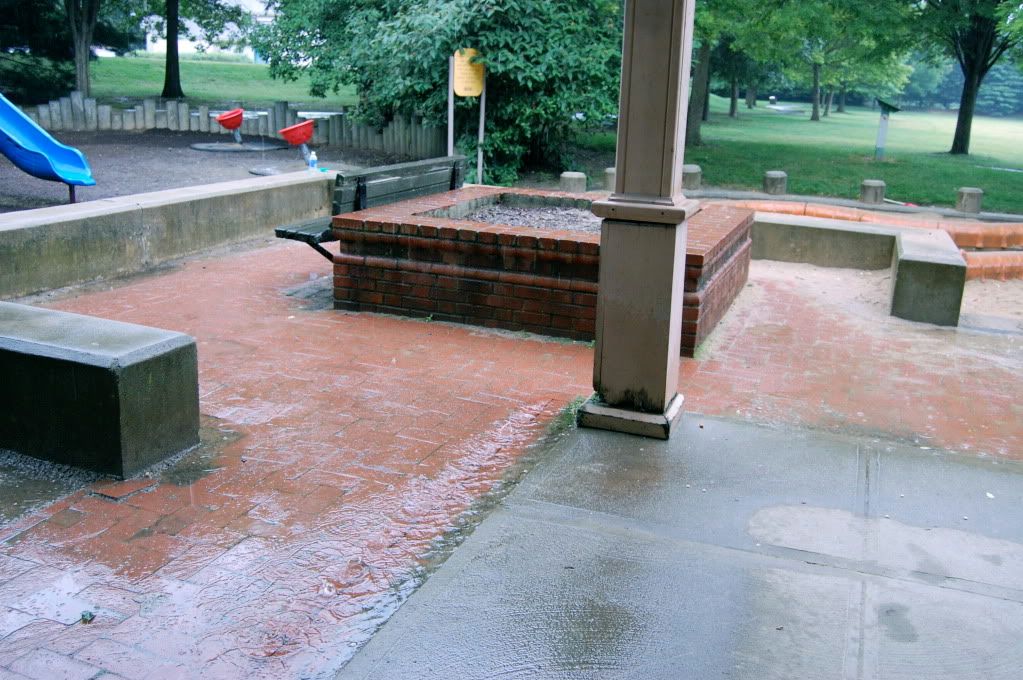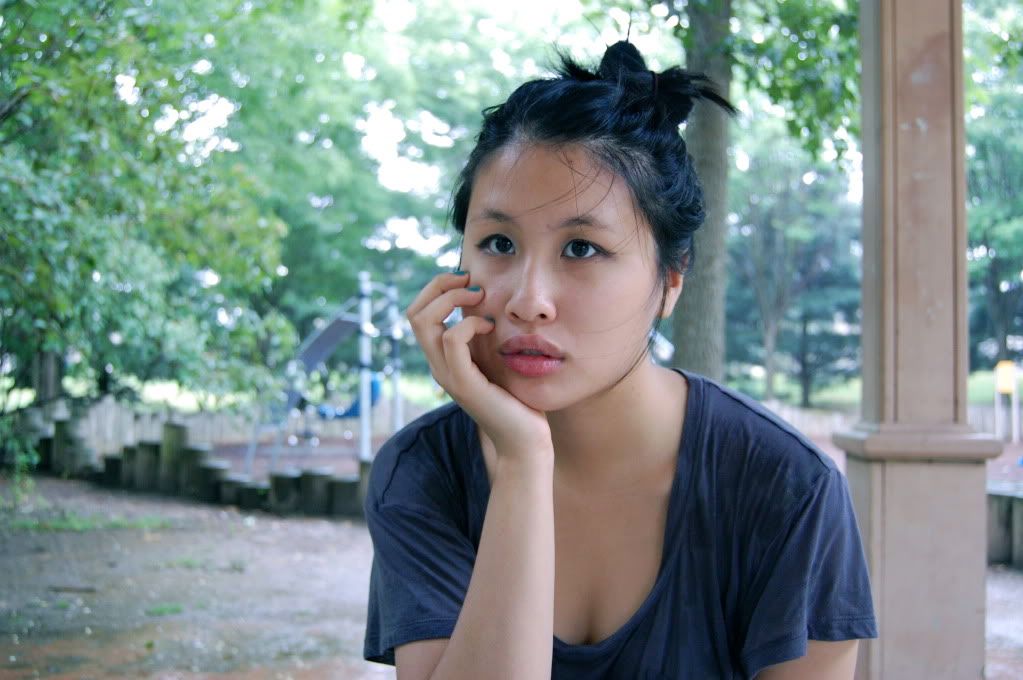 completely wet/rained on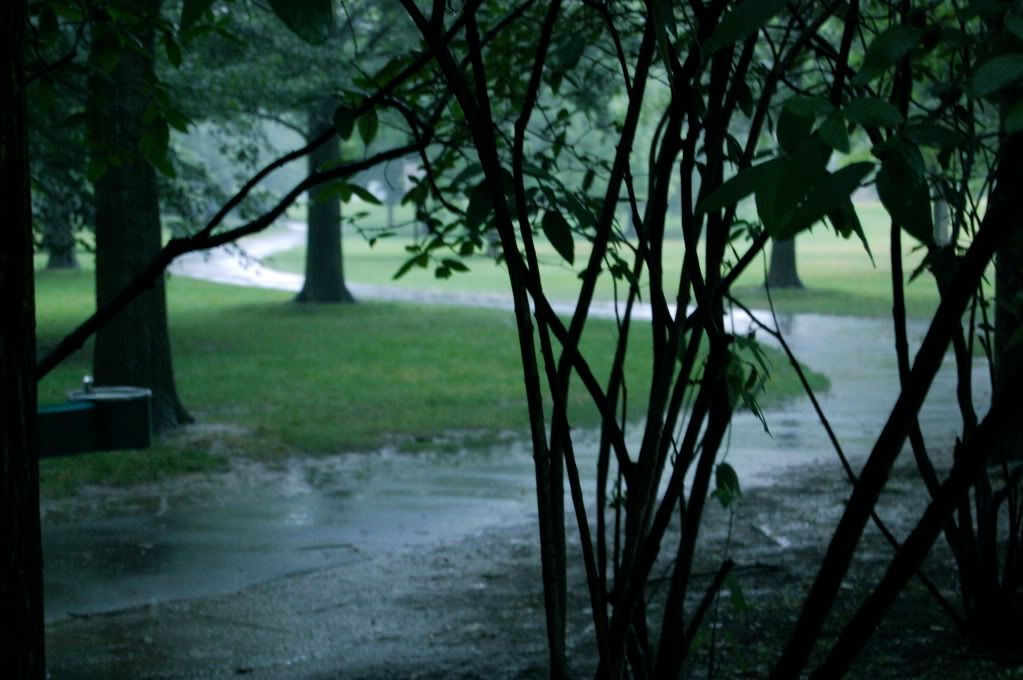 Shorts: Thrifted DIY, Shirt: express, Boots: Hunter, Bag: f21

Needless to say we were absolutely SOAKED within the first few seconds of stepping out of the car, and just decided to give up and let ourselves get drenched.

I don't think I've had so much fun in a really long time.