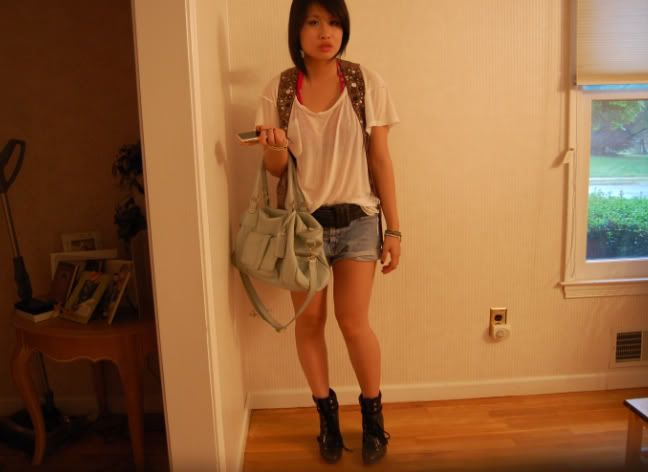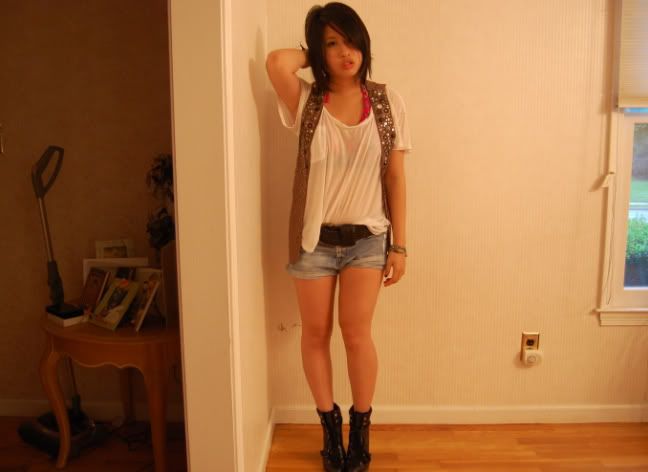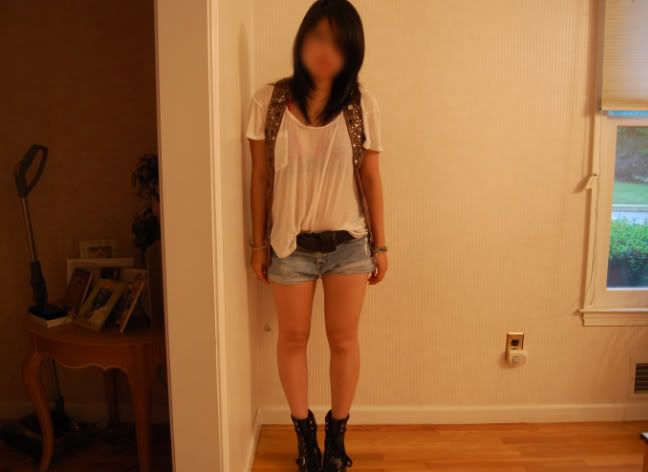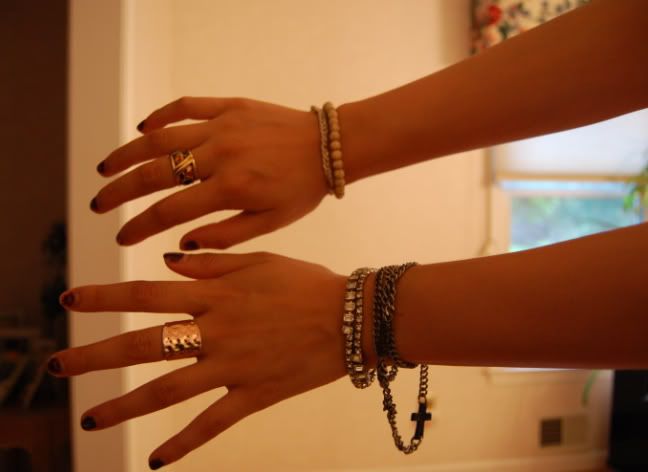 Shorts: thrifted mens levis DIY, shirt: express, vest: zara, belt: club monaco, shoes: ninewest, bikini top: victorias secret

-A picture of my new hair as requested. Seriously cannot wait until it grows out. Until then, I'll be pinning/tying it up to avoid looking like an awkward asian mom.
-Decided to get more wear out of these shoes. To me, they scream "winter", but I guess they don't look too bad with cutoffs and a huge belt
-Speaking of cutoffs, I've been living in these lately. Most cutoffs I find in stores don't have that loose/slouchy feel that I prefer, so I've taken to making my own out of thrifted mens jeans. Going to the thrift store tomorrow to scrounge for more.

Summer to do list:
1. read more
2. eat healthier/go to the gym a lot
3. start playing piano again...for fun
4. relax

ps. wow these pictures came out OR-ANGE.