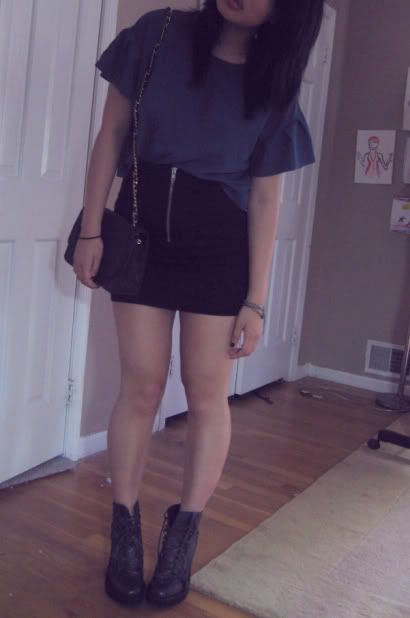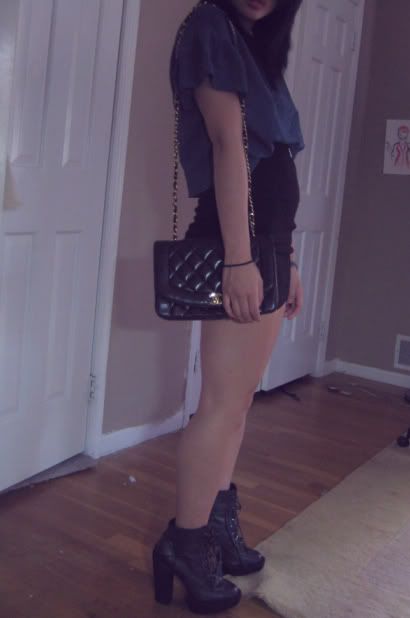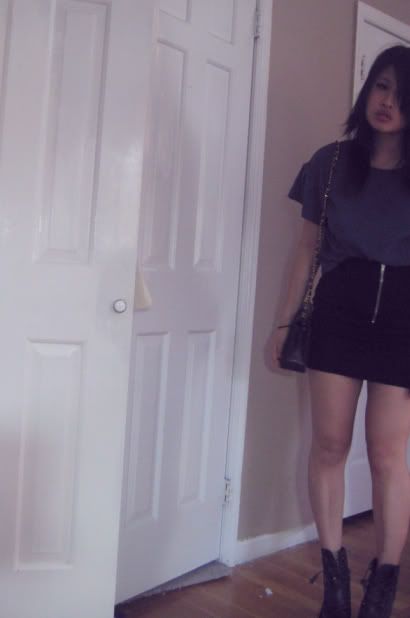 skirt: H&M (worn backwards), shirt: F21, Boots: Topshop, Bag: Chanel

My SLR ran out of battery, so I took these with my good ol' canon digicam that I usually tote around with me (I never leave home without a camera. Just incase) which explains the crap quality.

I finally got my haircut. I really really miss my old hair, but it was getting way too damaged. Sigh.

PS. So happy about the amazing weather (sans rain) lately. Mojitos and poolside tanning with girlfriends are planned for tomorrow. Two words : pure bliss.