What I've been doing for the last couple of days. Ideally, I want to shred the entire right portion, sleeve and all.

Originally, I was wearing a slouchy green beanie a la A. Wang. I opted for a headband after my friend told me I was dressed exactly like a homeless person he had befriended on 2nd avenue. He calls himself Bubba (the homeless guy, not my friend).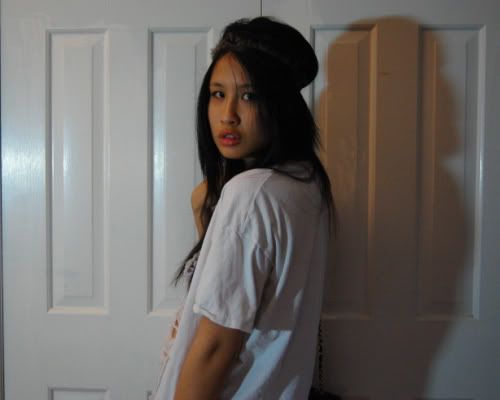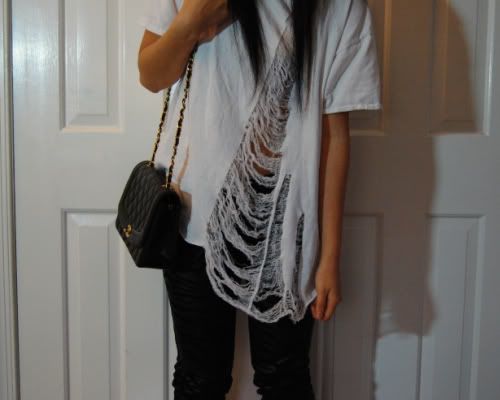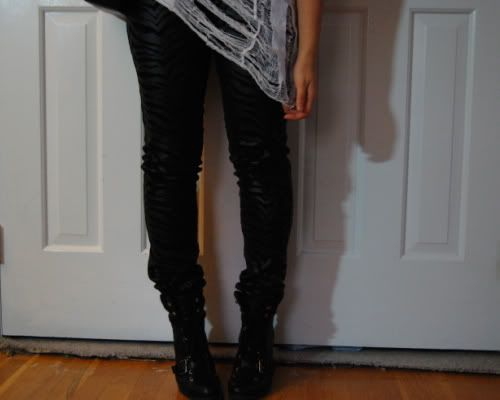 Jeans: Trash and Vaudeville, Tee: Hanes DIY, Headband: UO, Bandeau: AA, Bag: Vintage Chanel, Shoes: Nine West

The jeans are from Trash and Vaudeville. You can't really see it, but they have this waxed zebra print pattern all over them. They're like the more subdued cousin of the balmains I've been lusting over.

If you've never been to Trash and Vaudeville, and are in/going to be in the NYC region, definitely be sure to check it out. Jimmy (the owner) is seriously the sweetest man ever, hands down.

I wear these boots too much.