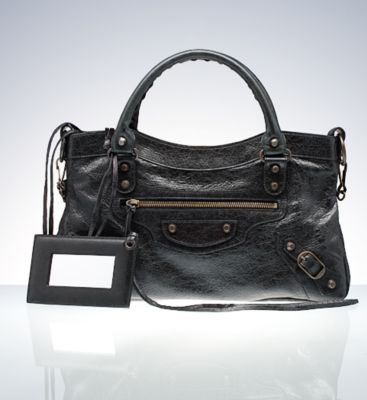 Ever since I could remember, I've always wanted a Balenciaga bag. To me, it's the perfect balance of grunge/ rock and roll and chicness.

Asking my parents to buy me it would be absolutely out of the question (in fact, I feel guilty asking my parents to buy me anything other than food/school related things). However, now that I've started working, I'll be able to buy it myself.

The price is pretty hefty, $1,095.00 to be exact. To most people, that might not be a lot of money, but to a 17 year old student that's a LOT (about two months worth of paychecks). This money could go to a lot of better things, like say for instance a new macbook or like, uh COLLEGE.

So what do you guys think? Should I buy it? Do you think it has reached the iconic "timeless bag" title, or do you think I'll regret purchasing it (if I do) ten years from now? Is the "it" bag dead?

Ah. What should I do?