Friend #1 Reaction: You look like an Olsen twin gone horribly, horribly wrong.
Friend #2 Reaction: Actually, I think you look more like a pimped out yeti today.

I love my friends.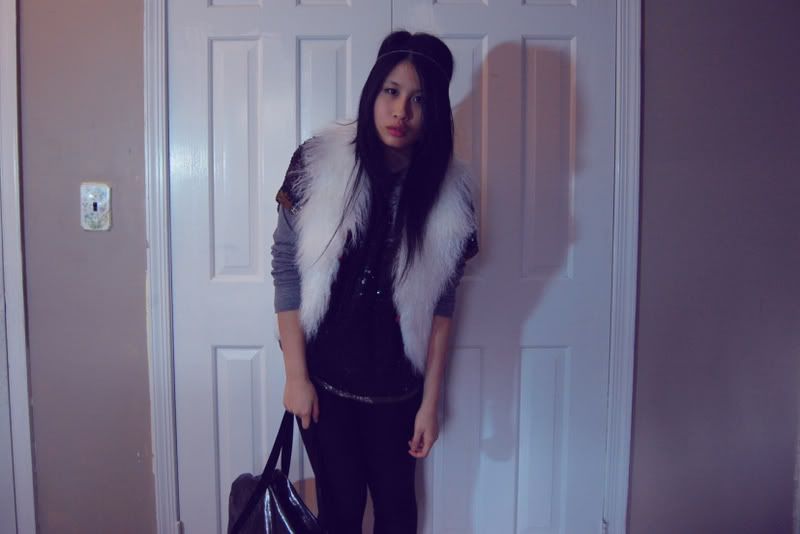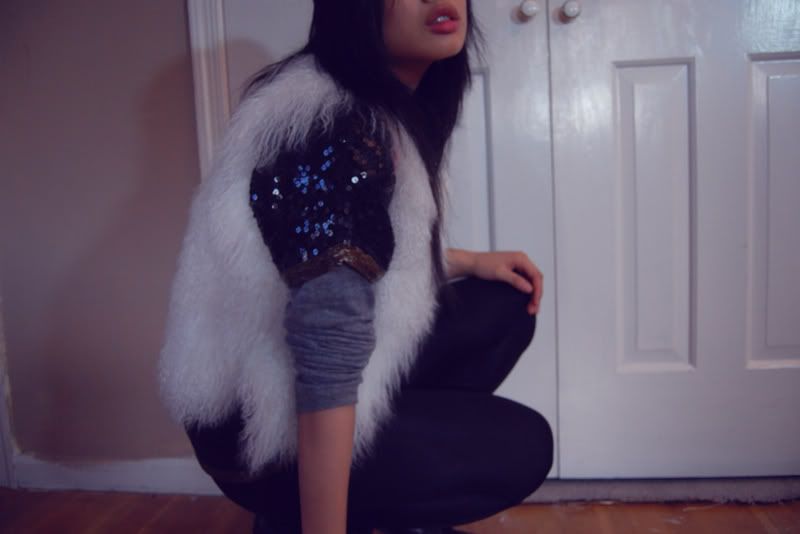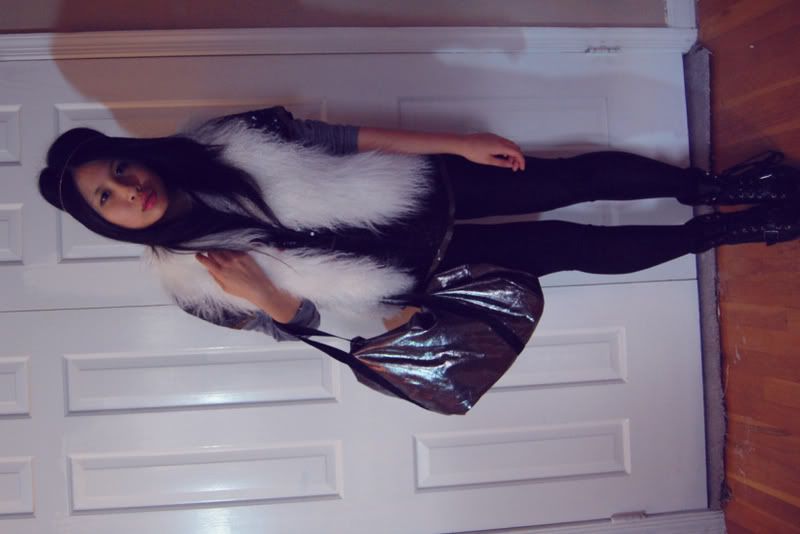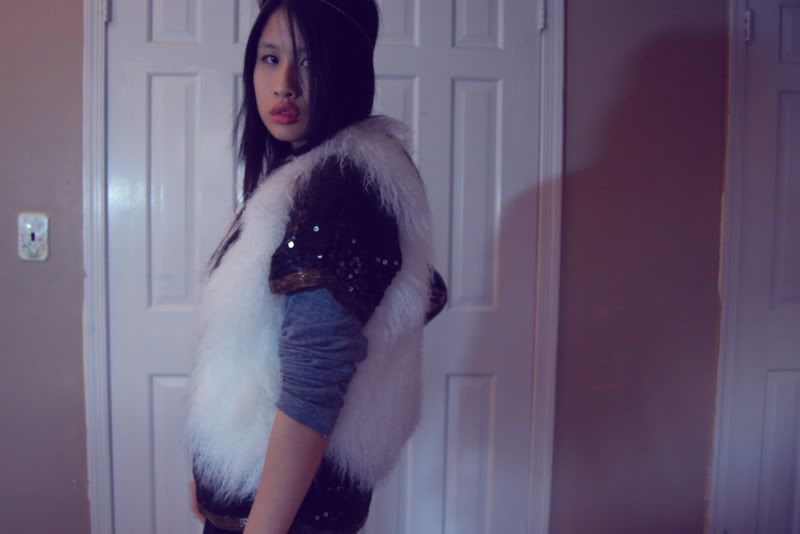 Vest: Ebay, Sequined Shirt: Vintage, Triblend Sweater/Lame Leggings/Bag: AA, Boots: Nine West

Today's outfit was inspired by the rebel chic editorial in Harper Bazzar UK's nov 08 issue.




Mmm. So good. Need me a beanie like that.

P.S. I'm going on a shopping ban until the year is over (which, technically is 2 months. But that's a long time for me. Ha.). Let's see how this turns out.