I know my pictures have been complete crap lately. I blame this entirely on bad lighting (damn you daylight savings :| ) and my utter lack of photography skills. Because I had no work today, I decided to go around my house in search of better lighting. All efforts were completely trumped, and I ended up taking pictures of my cat (who is a billion times cuter and more photogenic).

The second picture originally came out pitch dark. Since it was the only full-length picture I had, I decided to lighten it in photoshop, hence the horrendous quality.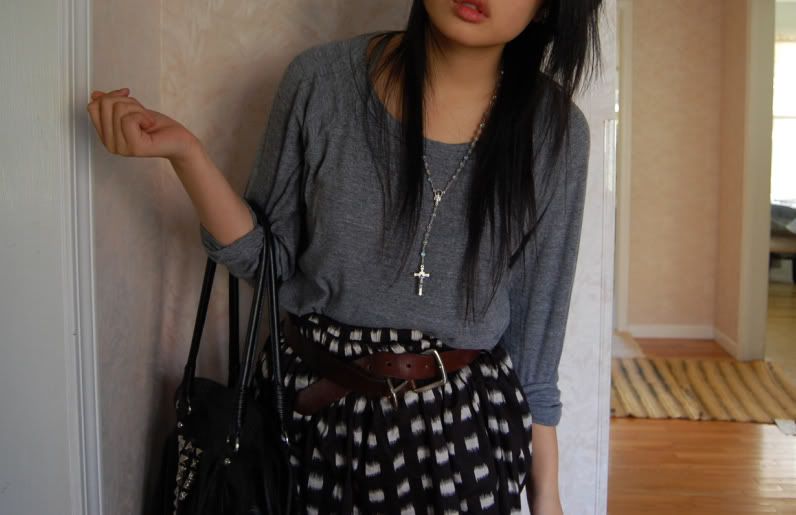 Shirt: AA, Necklace/Rosary Beads: Don't remember, Skirt: F21, Belt: Thrifted, Tights: UO, Shoes: TJ maxx oxford heels

Yes, I am sitting on top of a washing machine. Yes, those are bras. No, they're not mine.




She's a hoot, I swear.