Here is the second installment of my day at the w29 showroom :)

I've been a fan of House of Dagmar for a little over a year now, and it was really amazing to meet Kristina, the designer of the brand. Together with her two other sisters, she has created an amazing fw 09 collection. Based on the theory of "protection", the collection is composed of lots of nice, chunky knits and covetable mohair pulls/cardigans.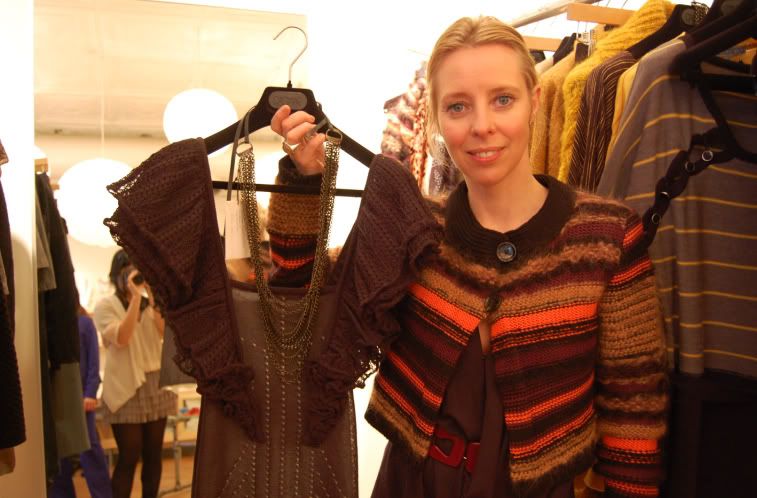 Here is Kristina, holding up one of my favorite pieces of the collection. Love the contrast between the soft knit sweater + chunky chains :)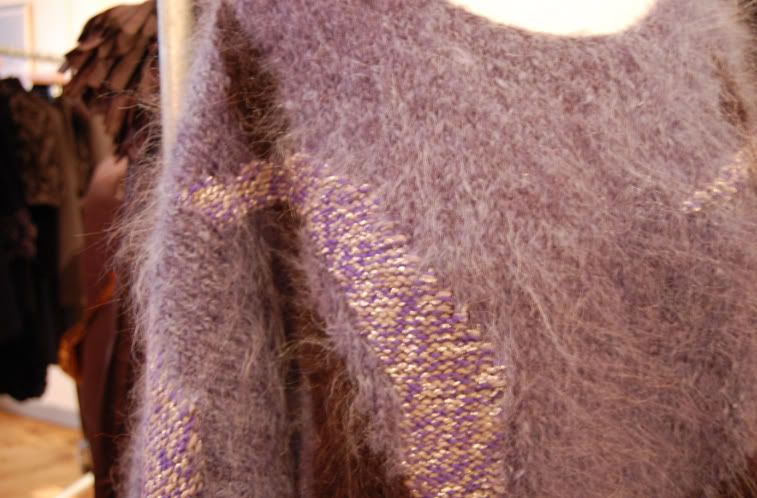 A close up of one of Dagmar's cozy mohair sweaters.

The newest addition, and I would say most vibrant and outgoing designer at W29 would have to be the london-based brand Ashish.




The collection was composed of lots and lots of sequins, used in a cheeky and whimsical manner. Check out one of my favorites below: a simple heather gray jacket with a sequined encrusted zebra completely engulfing one arm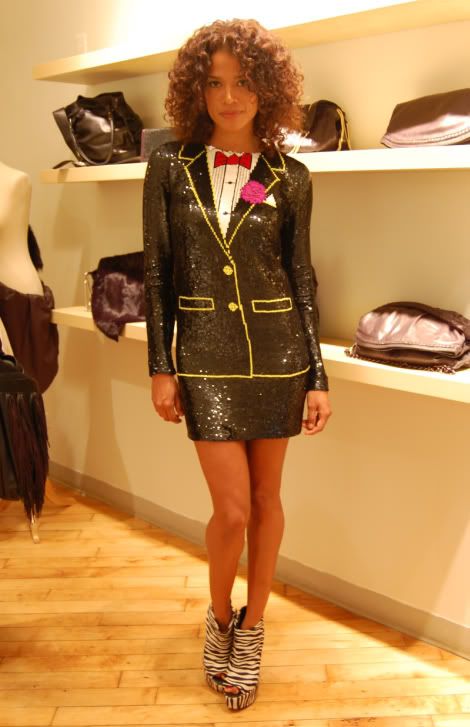 Model Monica shows off Ashish's trom d'oeil sequined tuxedo dress. Look at the killer topshop shoes she's sporting. Doesn't it match the collection perfectly?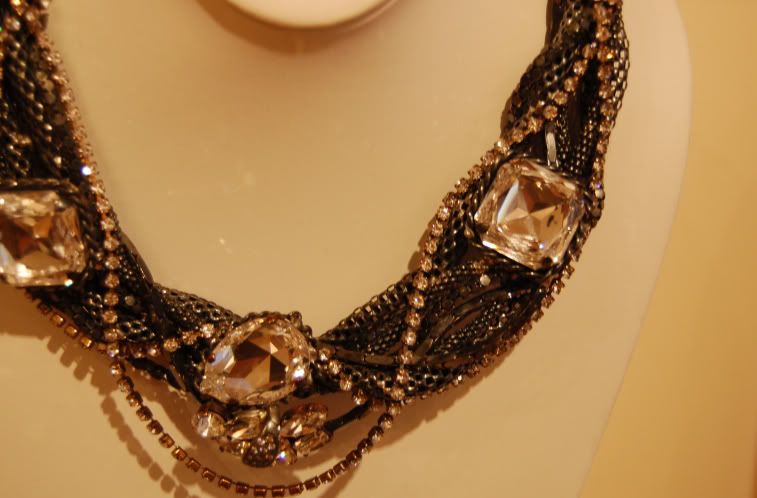 A close up of the notoriously impeccable Ioselliani.

Here's a funny and embarrassing (definitely more embarrassing than funny for me) story for you all. After spending some time at the showroom, I decided to change out of my motorcycle boots in the elevator into some more NYC sidewalk-friendly footwear (ferragamo flats). After having taken off both my shoes and being barefoot (well, I had tights on), the elevator doors suddenly open and I look only to see

KATE FREAKING LANPHEAR

outside with her assistants. WTF. I ran out of that elevator so fast she probably thought I was some crazy person, haha. Afterward I basically starting squealing uncontrollably like the little fan girl that I am because I had been in the same vicinity as Kate. Aha I'm so lame.