A couple weeks ago, Rachel and Victoria from the w29 showroom contacted me and kindly invited me to their press day. Much fun was had, and I had the amazing opportunity to meet some up-and-coming designers, which I will be posting about the next couple days :)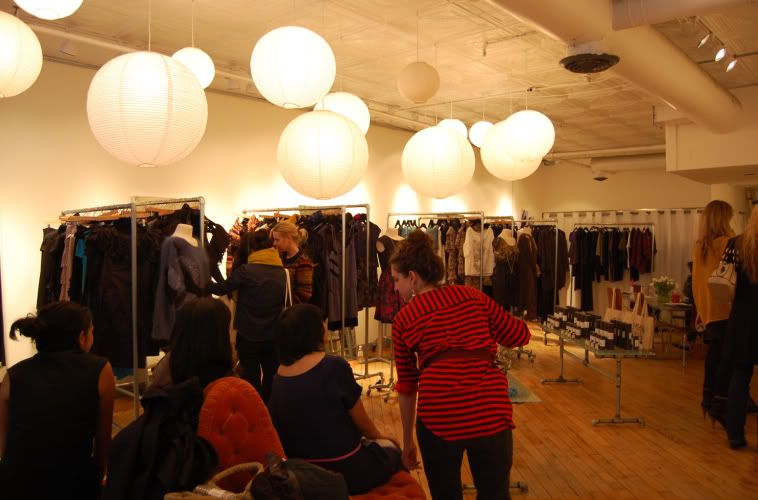 w29 showroom. Filled to the brim with chic bloggers/editors/stylists



A whole entire wall dedicated to droolworthy jewelry from Draugsvold, Iosselliani and Pretty Young Thing. Let me tell you, I could not stop pawing at the pieces longingly. It was embarrassing.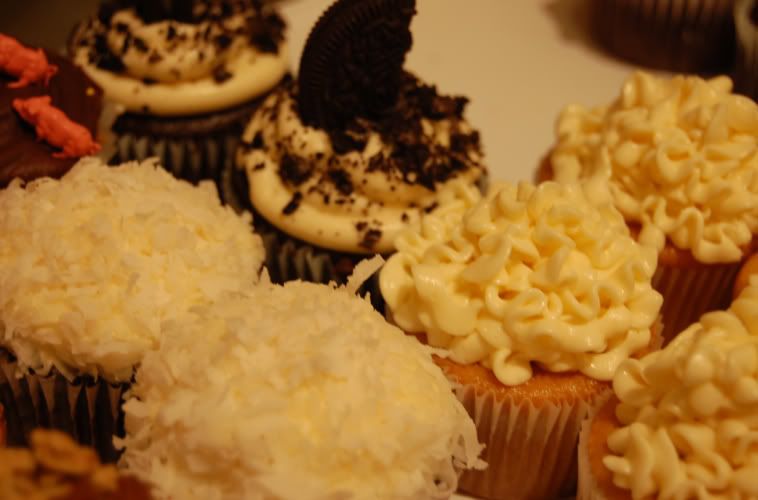 Delicious vegan cupcakes courtesy of piggies. So. Good.

First designer up: LA-based Candace Ang. Not only was her collection amazingly covetable, but she was super sweet too :)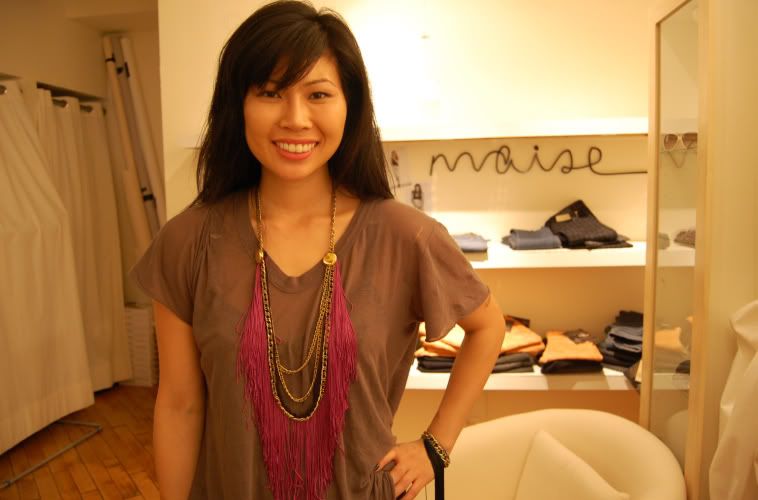 Ang modeling her own wares.




The thing I like about her line is that you can dress it up or down. Imagine one of her necklaces be over a plain loose tee (a la wang) and cutoffs, or a cocktail dress + fierce heels. Yesss? Yes.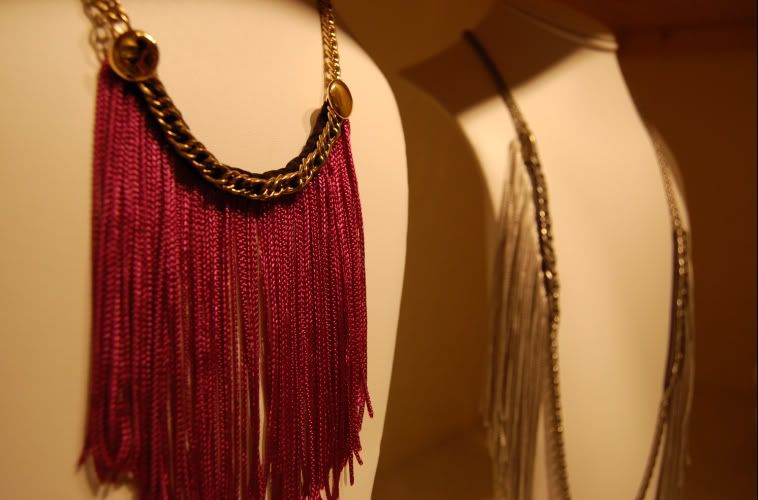 Another super talented designer was Margarita Saplala. With the intentions of starting a high-end teeshirt line, Saplala's collection quickly grew to include dresses/tops as well as a fabulous jewelry collab. Check it out below.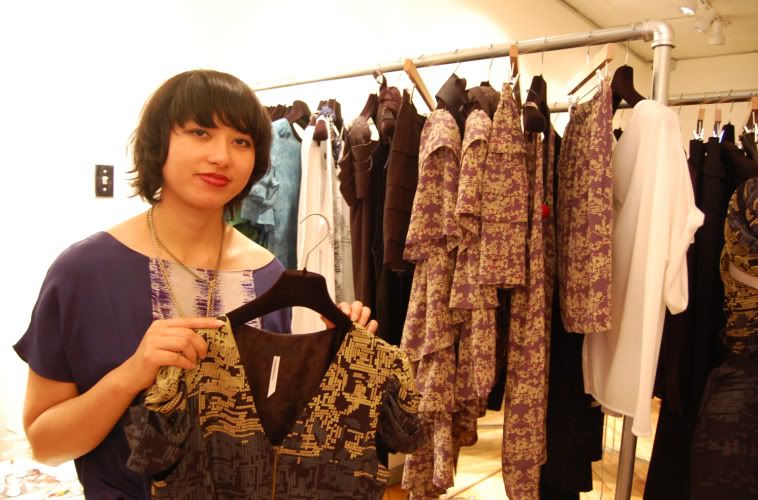 Much of her collection this season consisted of silk dresses with pixelated prints on them, creating a kind of digitalized floral effect. Totally cool, no?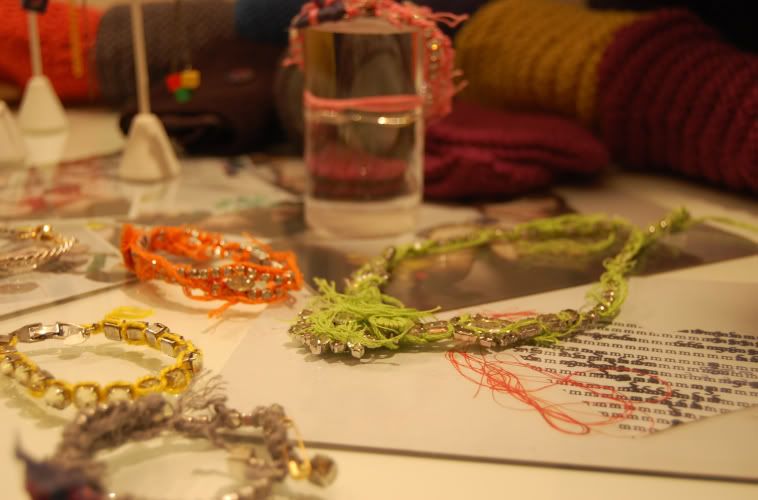 However, my favorite had to be her jewelry collaboration with PYT. I die.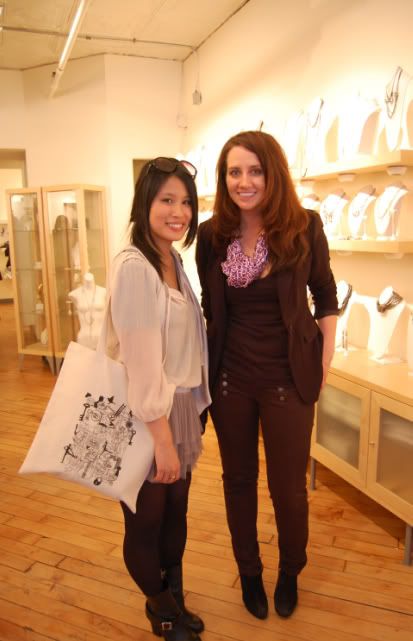 Me with Rachel of w29. I kind of look like a tool, but how sick is Rachel's necklace?

Thanks again to Rachel and Victoria of w29 :) I have a LOT more stuff to post, including a visit to the new topshop in soho. I HAVE to show you guys my new acquisition. Stay tuned.