Before I introduce you guys to some more new designers, I wanted to take the time to show you my small visit to Topshop. After having a great time at the showroom, me and my friend Justine giddily hopped on a subway downtown to go check it out.




When we got there, we were surprised to find a line that spanned the length of the block. Going

5 days

after the grand opening, you would think that all the hype had already died down. Guess not! Makes me wonder what kind of mayhem and craziness ensued during opening day.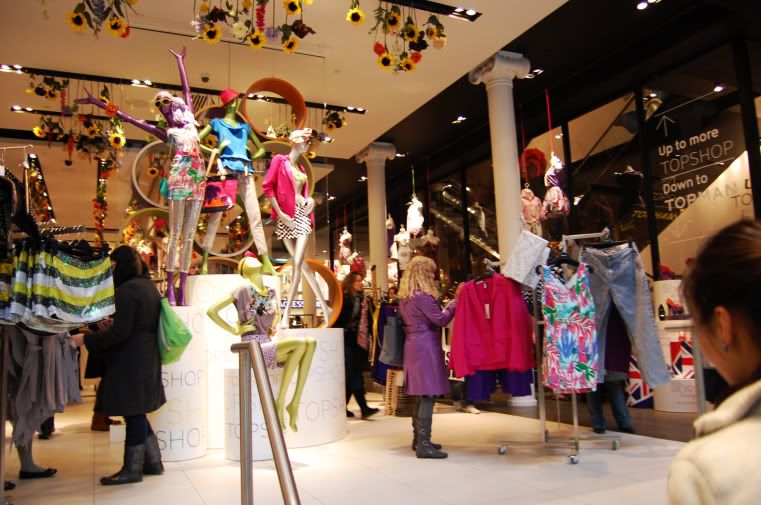 Colorful front display. Though the line was long, it moved pretty fast and we got in in about 10 minutes.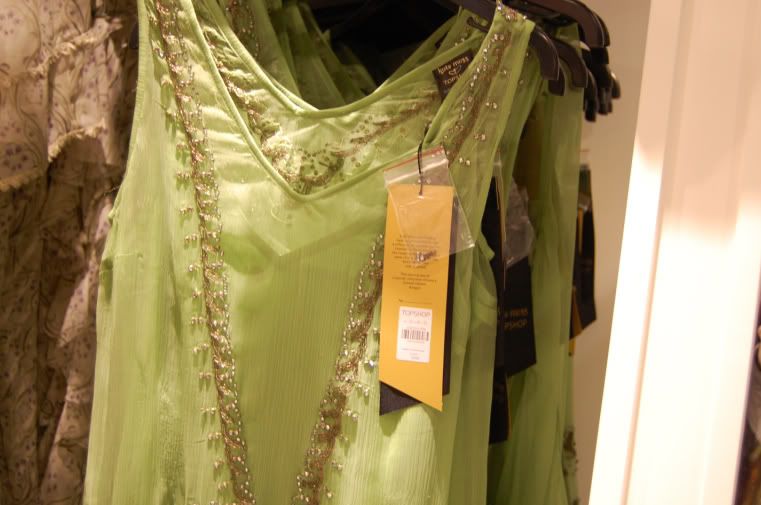 The new Kate Moss for Topshop line looked very promising. Loved the dresses and jackets, especially this lime green flapper-esque dress with delicate beading.




But of course, I had gone to topshop with a mission: SHOES. I headed right to the shoe department to try and find the two pair of shoes that I've been attempting to hunt down, with no avail.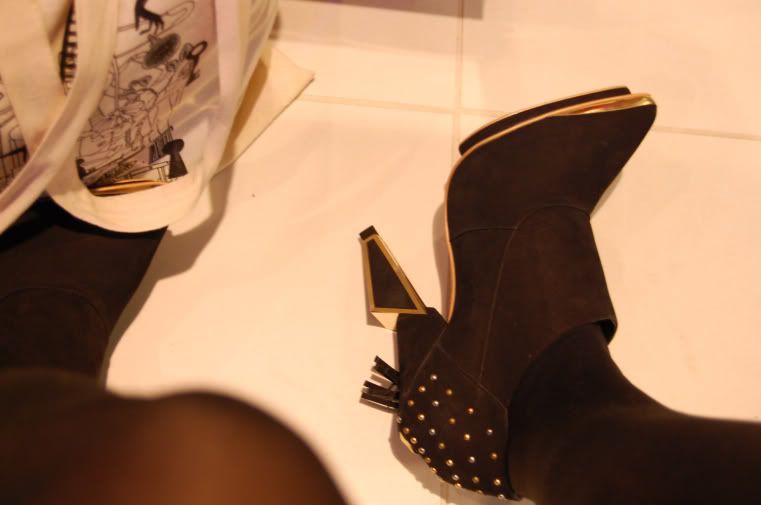 Shoe 1: The topshop unique booties. I literally ran to the shelf when I saw them there. However, though they were pretty, I was pretty disappointed at the comfort level. These are definitely sit-down shoes.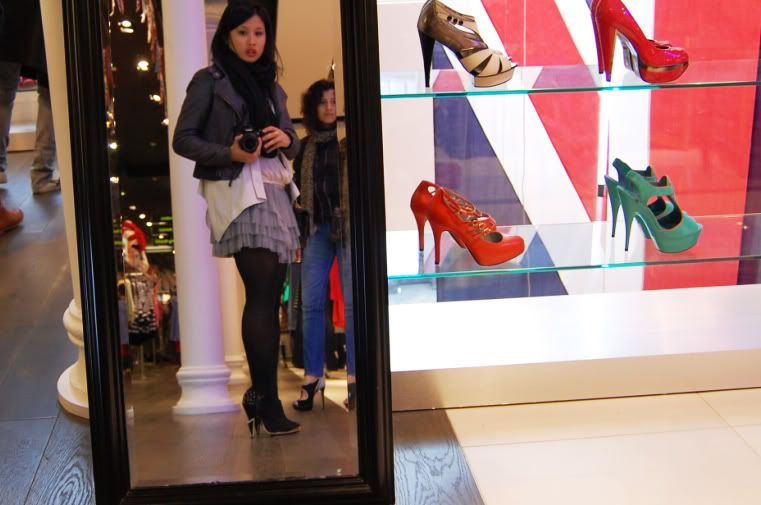 So, I sadly put them down and went searching for the other pair that I wanted: the coveted Emma Cook boots. I was 99.9999% sure that they were all gone already, as they were not out on display. Desperate, I decided to ask the SA anyway, who said she would check but she thought they were all sold out already. 5 minutes later, she came back with one lonely box, saying that these were the LAST pairs in the store.




AND THEY FIT :] Got a pretty good deal because of the 10% student discount, plus the fact that the right boot is missing a chain in the front (easily fixable).

Verdict: Do check out the topshop store if you're in the NY area. Some of the clothes and accessories are disappointing, but the shoes + Kate Moss collection are definitely worth checking out :)