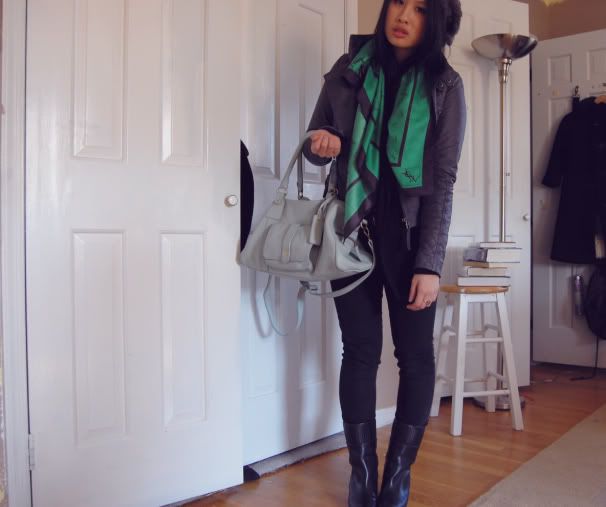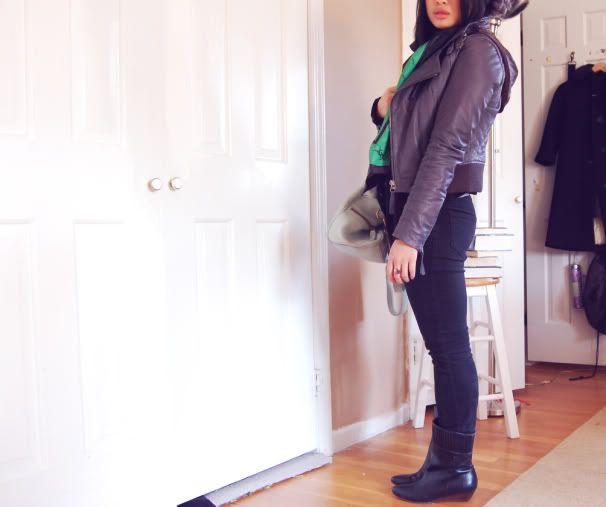 Boots: Frye, Jeans: superfine (yes, I live in these) , Jacket: Topshop, Sweater: TJ Maxx, Beanie: Urban Outfitters, Bag: Hong Kong, Scarf: Vintage YSL

Behold, my default outfit. Flat boots + leather jacket + beanie + scarf. For those days when I don't feel like dressing up.

I found this under my windshield after I got home. Midway from coming back from work I saw something flopping around and freaked out, thinking it was a ticket. Guess I must have REALLY pissed someone off to have compelled them to pull out a napkin to write me a note. Whoops.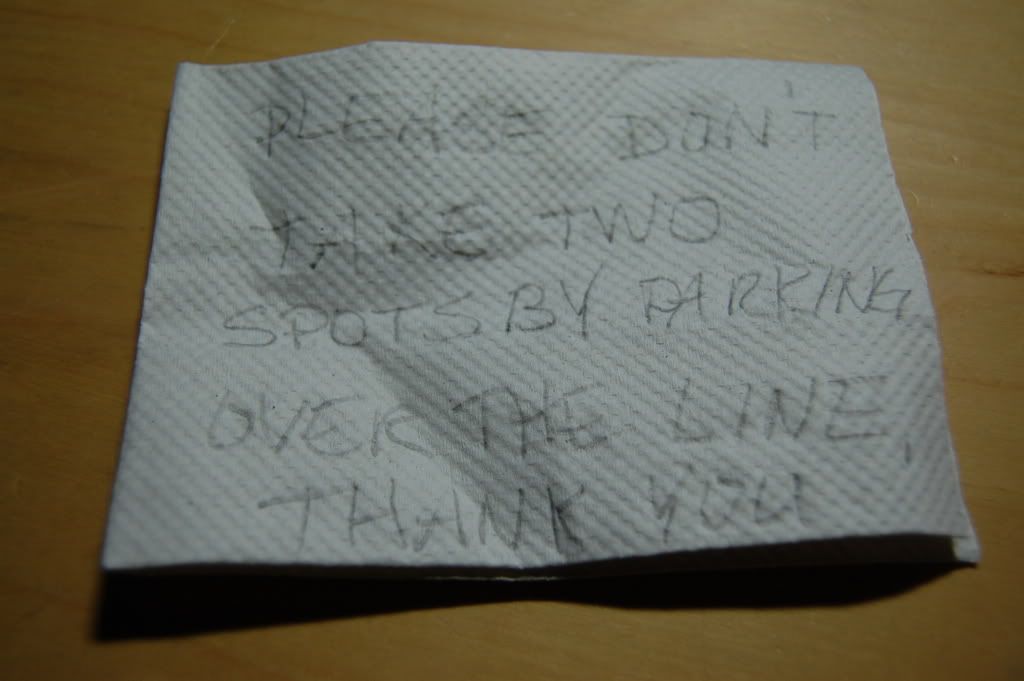 What can I say, god has endowed me with some less-than-mediocre parking skills. In my defense, I was late to work. Not that it really matters.