Spent the weekend running around central jersey with the best friend. Highlights include crashing a surprise party, baking multicultural/emoticon cookies for said party (in attempts to placate the fact that I wasn't, you know, invited), and shopping EVERYWHERE.

My new rules for shopping: No black, and only buy it if you LOVE it.

I also knew I was going to go crazy, so I left the card at home and only brought with me $70. It was a painful process, but I'm extremely happy with what I came home with.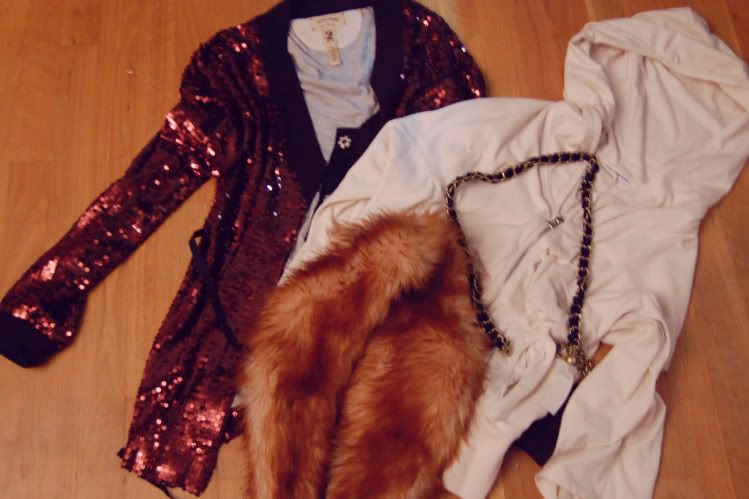 Ended up going to the local Loehmans (discount retail store, think TJ maxx on steroids) and finding a super soft James Perse hoodie marked down to 20ish dollars, AND an amazingly amazing sequined sweater by John Varvatos for converse marked down from $400 to $20. YES.

Stopped by the goodwill and picked up a chain belt interlaced with velvet. Went to the mall afterwords and bought a faux fur collar that I know I will be wearing with everything.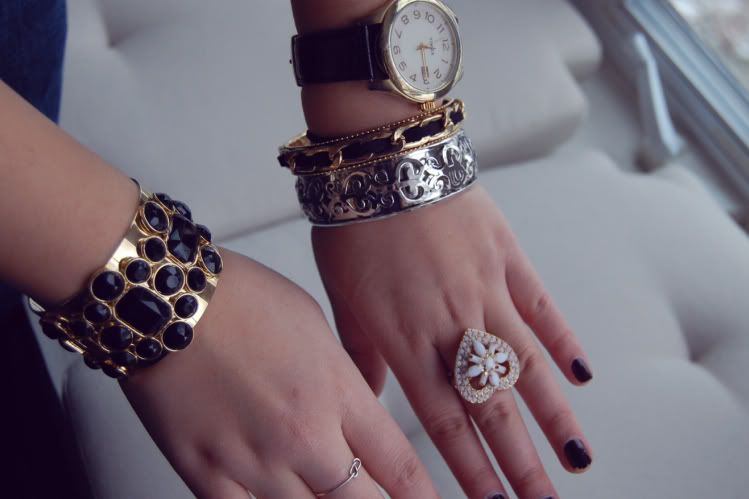 bff's bedazzled arms.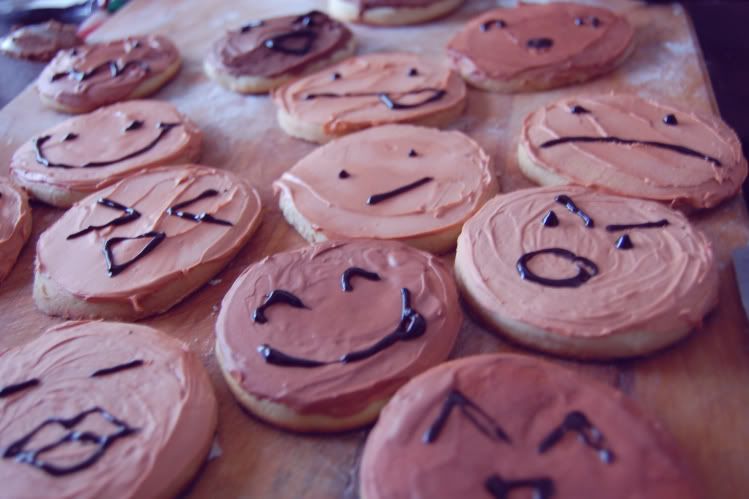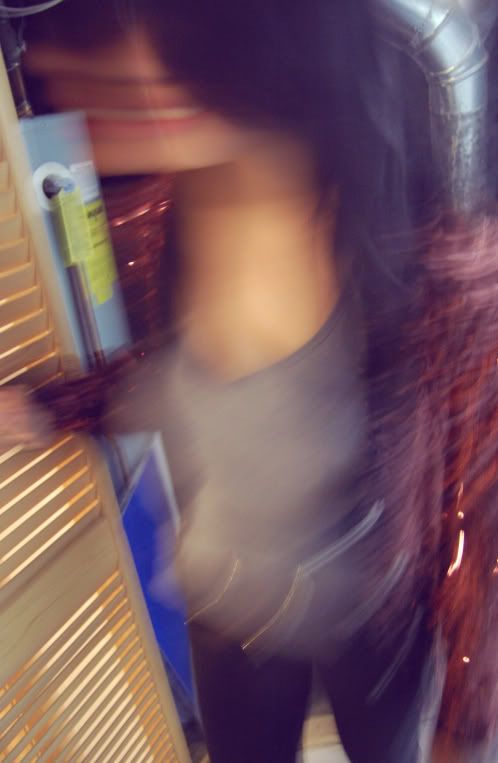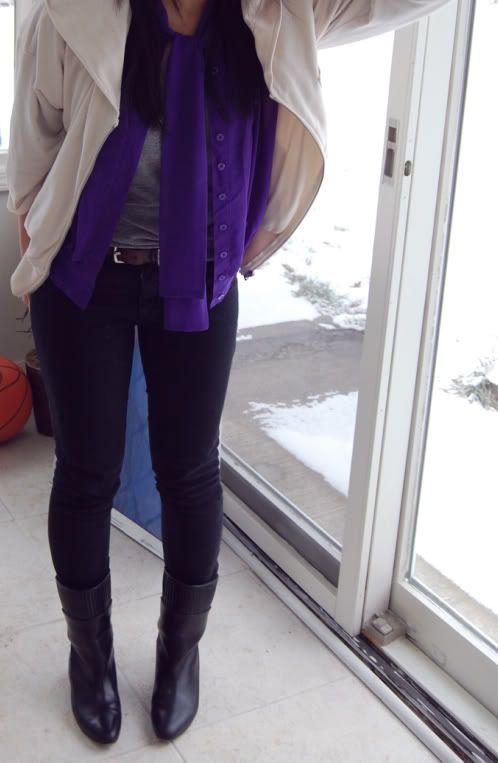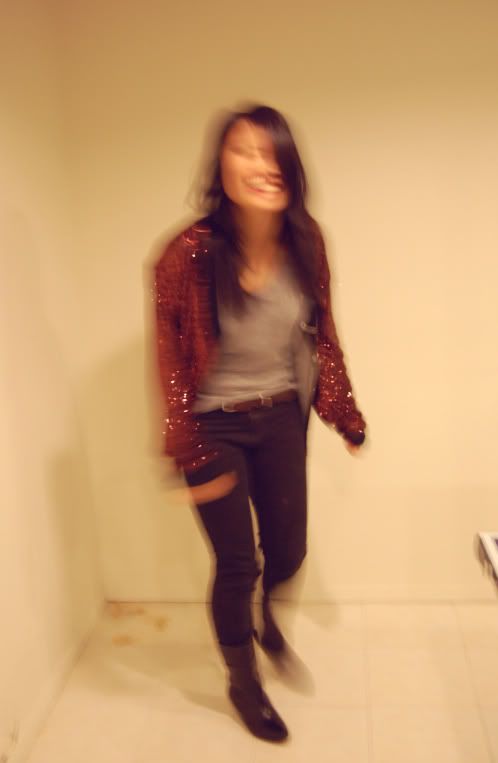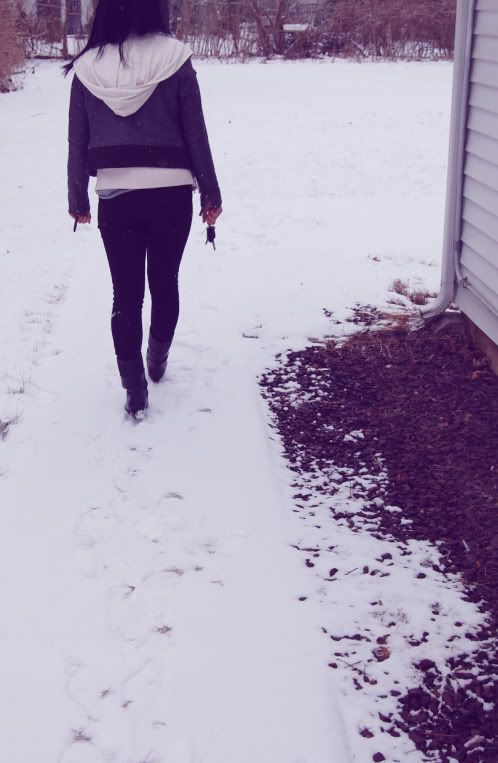 Sequined Sweater: John Varvatos for Converse, White Hoodie: James Perse, Jacket: Topshop, Purple Blouse: f21, Grey Tank: Alternative Apparel, Belt: Thrifted, Jeans: Superfine, Boots: Frye