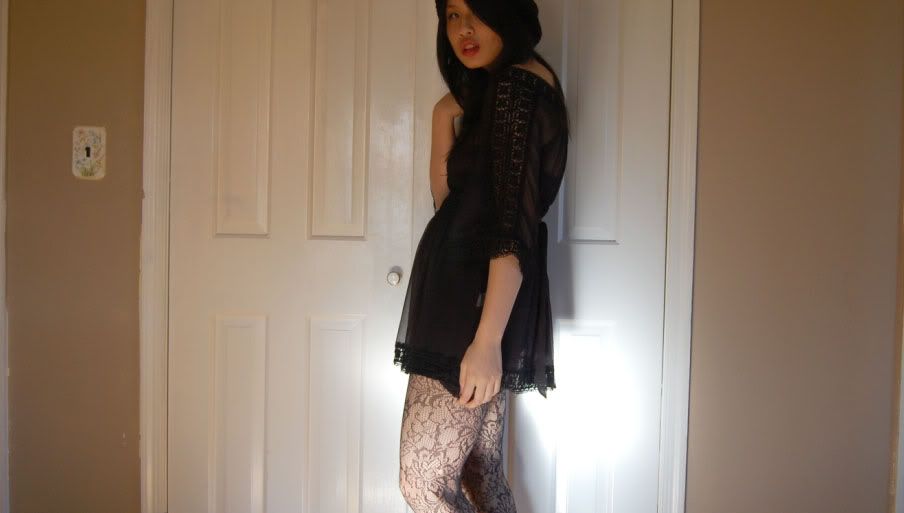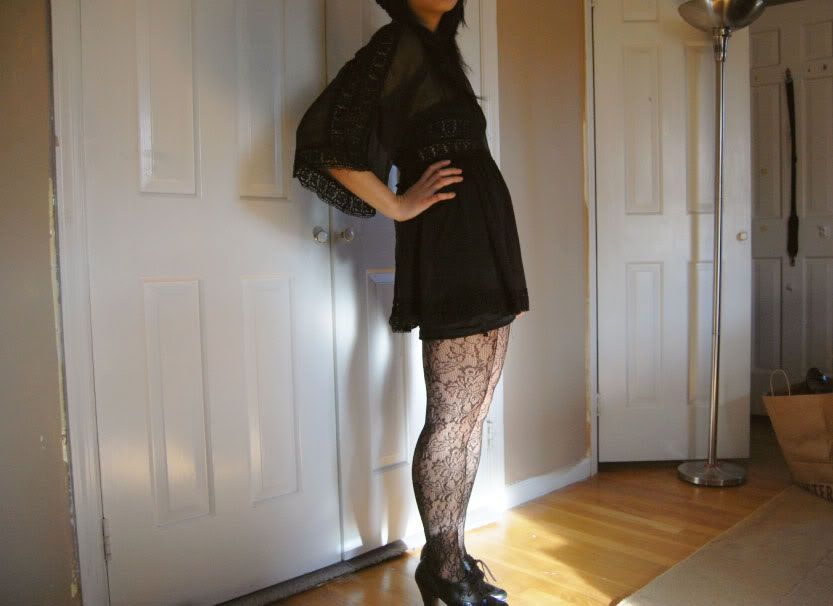 Dress: 213, Tights: UO, Shoes: TJ maxx, Necklace: Soho street vendor, Half Slip: vintage

Still haven't decided if I liked this outfit yet, as it reminds me too much of Morticia Addams.

Also, my tights now have two gaping holes in them :( They got caught in one of the bolts in my chair in class. How sad. I'm going to try to salvage it somehow by trying to sew the holes shut.