Sorry for the horrible picture quality. I really need to get some better lighting my room.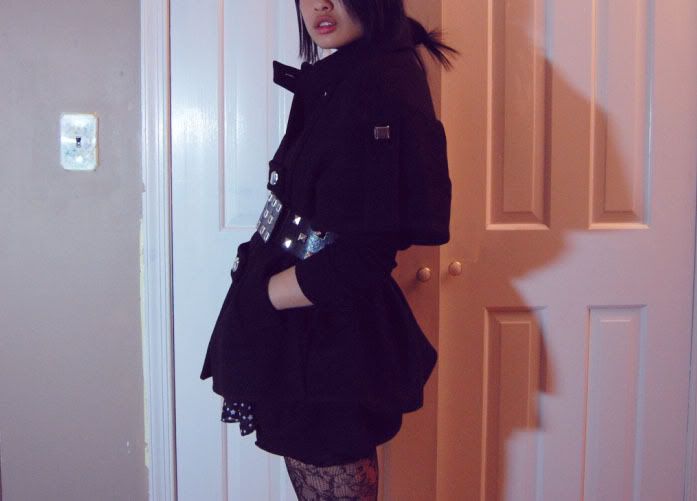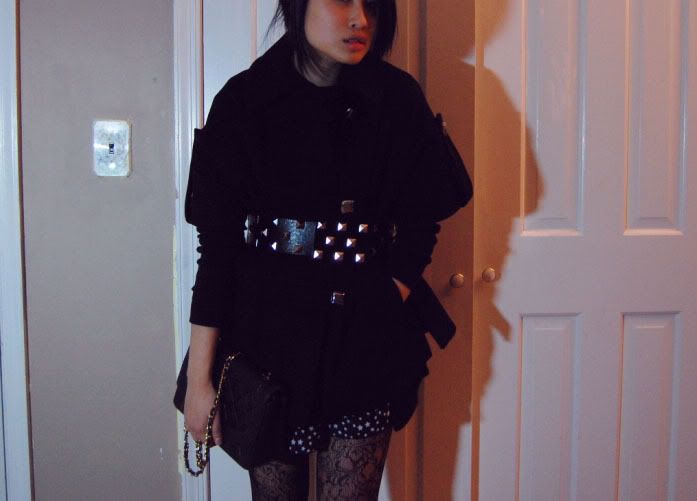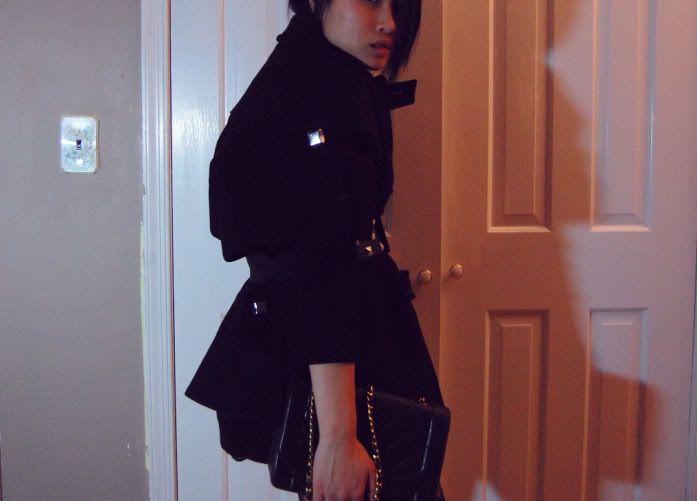 Coat: Marc by Marc Jacobs, Belt, dress: Forever 21, Tights: UO, Bag: Chanel, Sweater: AA

I'm pretty sure I'm in a fashion rut. It seems like I hate all the clothes in my closet right now. :(

This is probably due to that I've been spending all my time freaking out about college (yes, I'm one of

those

types). Most of my time online has been spent on college confidential (a college forum where the equally collegiate neurotic go). If you guys haven't noticed yet, I'm really loserish and not cool. At all.

As if that wasn't bad enough, most of my time offline has been wasted reading Twilight (I got suckered into it). I told myself that I wouldn't get into the whole twilight fad because I just thought the whole concept was pretty ridiculous. But alas, the 17-year old fan girl inside of me could not resist.

Santa, can I have a vampire boyfriend for christmas. Pretty please?