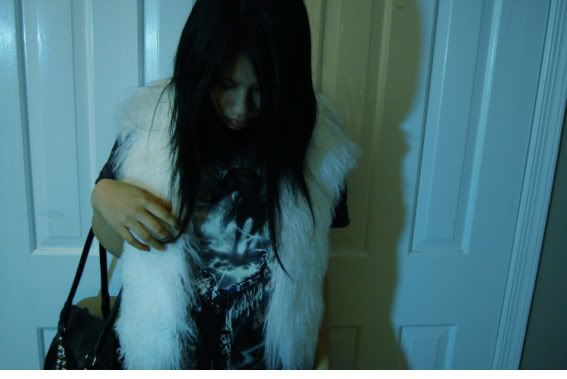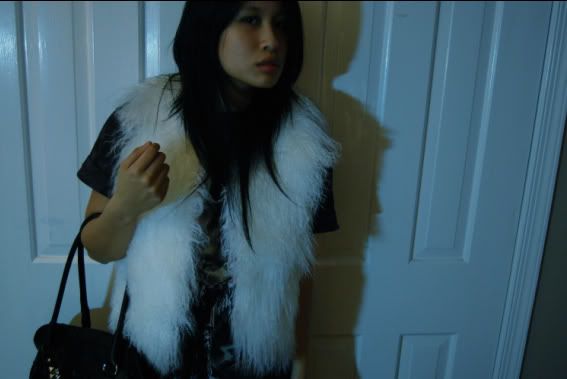 Funny story about the vest. I actually ordered it about 7 months ago on ebay. However, the seller took SO incredibly long to ship it that I just decided to cancel the order. 7 months later I received a strange package from China, and get this vest in the package.

Weird.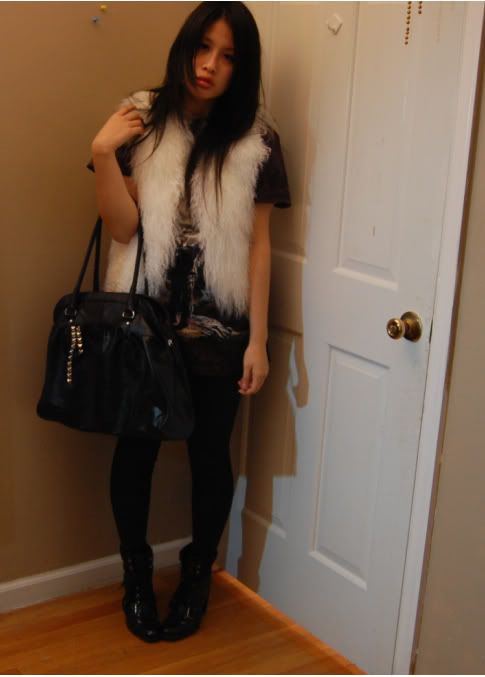 Leggings: AA, Boots: Nine West, Vest: Ebay, Tee: The Mountain, Bag: DIY/H&M


The teeshirt is from amazon.com. I was kind of obsessed with the margiela tees from last season, and decided to get the David Pendfound original.

I also started on my studded bag DIY. My fingers started hurting after a dozen studs, but I'm determined to stud the entire thing. :]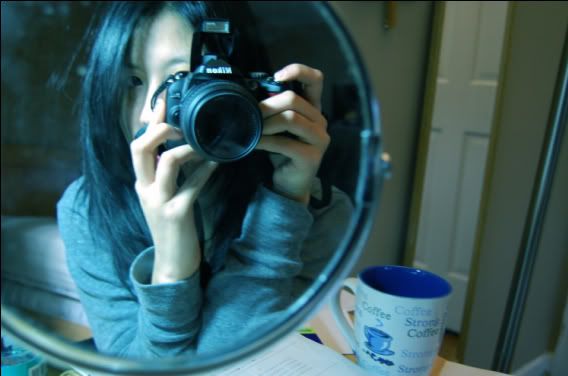 Guess who got her new camera today :D

Guess who's broke beyond belief

My bank account is crying. I'll be resorting to DIYs for a while.