Enlisted the help of my bff Sandy to take pictures as we frolicked around a random strip mall. How very quintessential jersey.

We also went thrifting. After five minutes in the store, I had managed to scour a dozen blouses. With the help of Sandy, who has an extremely discerning eye compared to my very lenient one, she was able to help me narrow down the choices to two blouses. I also picked up the most AMAZING dress (well, at least I think so. Sandy thought otherwise) for 6 bucks. Will show in the next post :)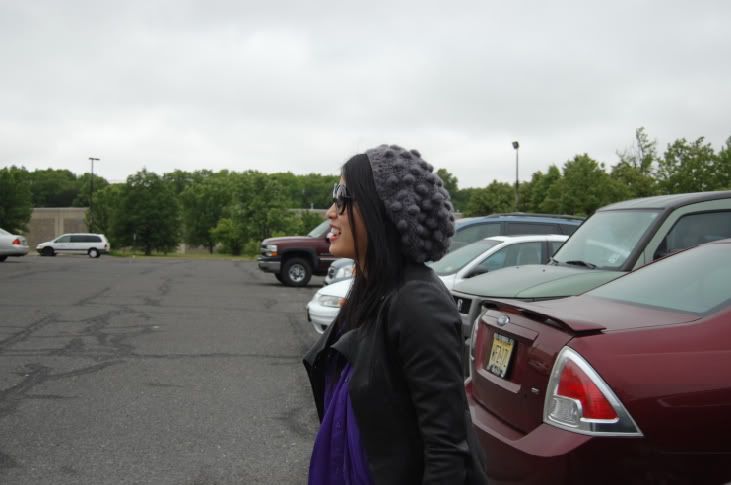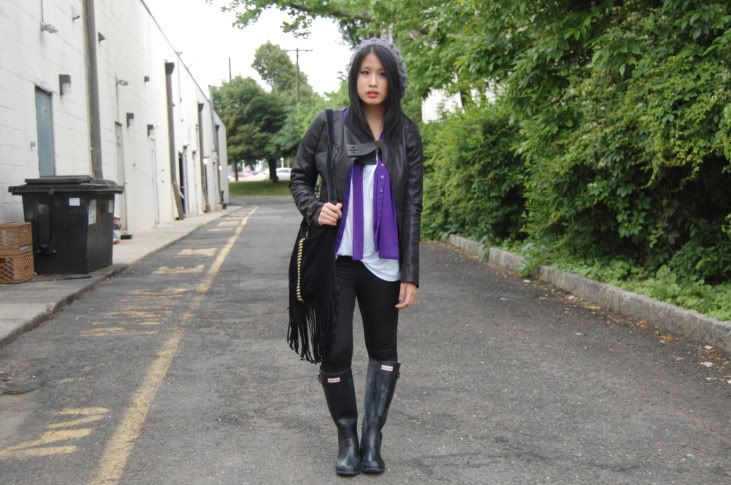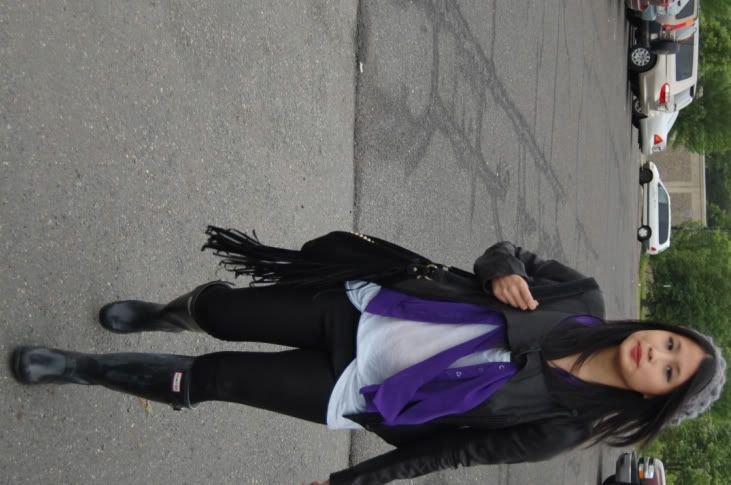 ^What an awkward face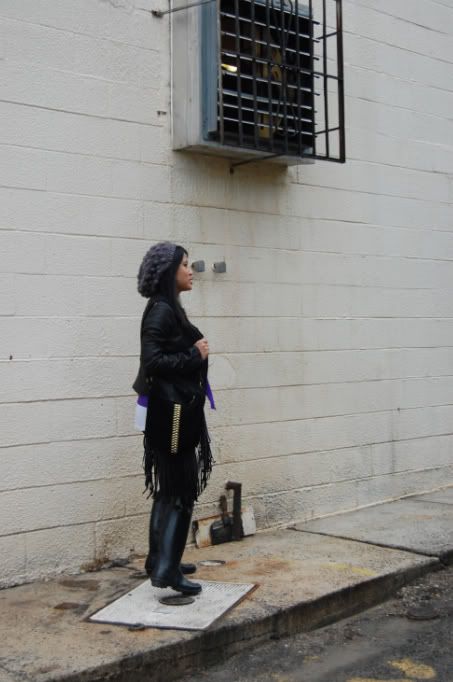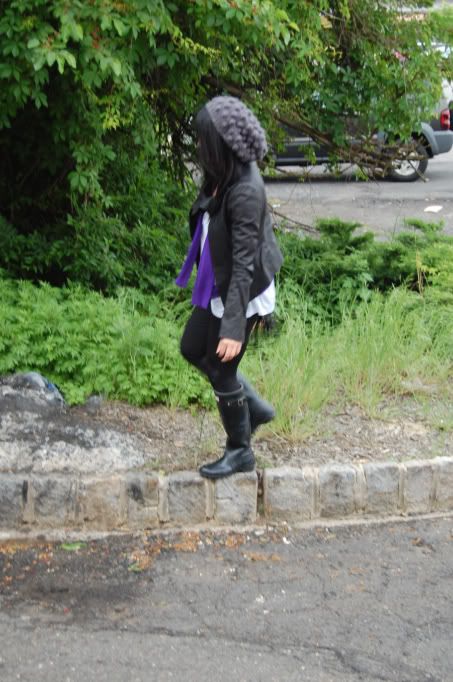 Boots: Hunter, Leggings: AA, Shirt: Express, Blouse/Bag: F21, Glasses/Hat: UO, Jacket: Sweetface

Prom is tomorrow and I don't know what to do with my hair or makeup (both of which I'm doing by myself). I also have to brave false eyelashes and stick on nails (both of which I've never used before). Did I also mention that it was going to thunderstorm tomorrow? Wtf.

Please excuse me, as I have to pluck my heinous eyebrows and start to fathom about what the hell I'm going to do tomorrow.