s: magic bullet party, my house may 9th
val: what's a magic bullet?
s: a blender
val: a social blender?
s: no. a blender.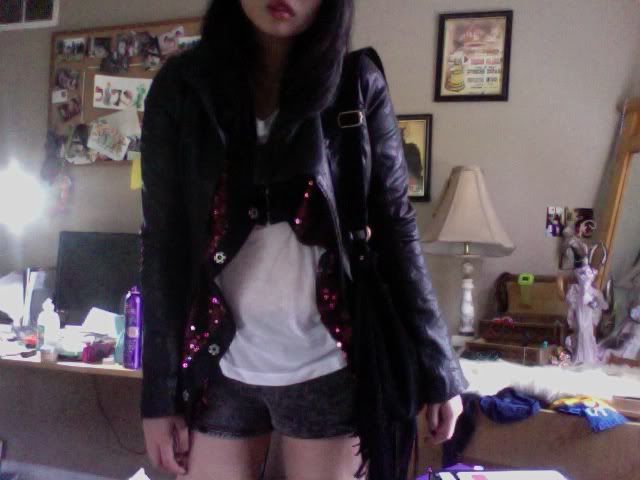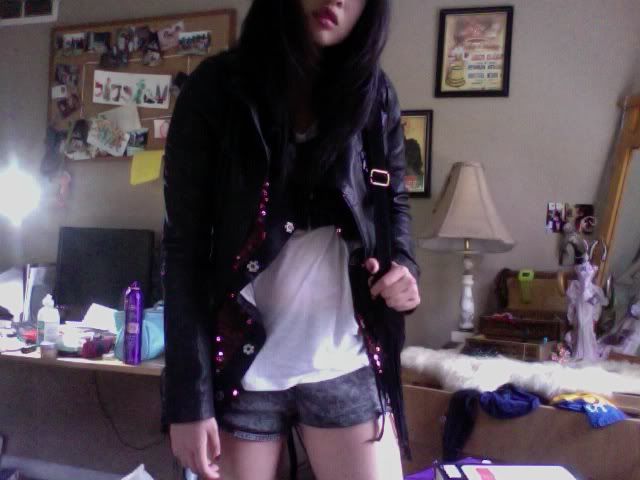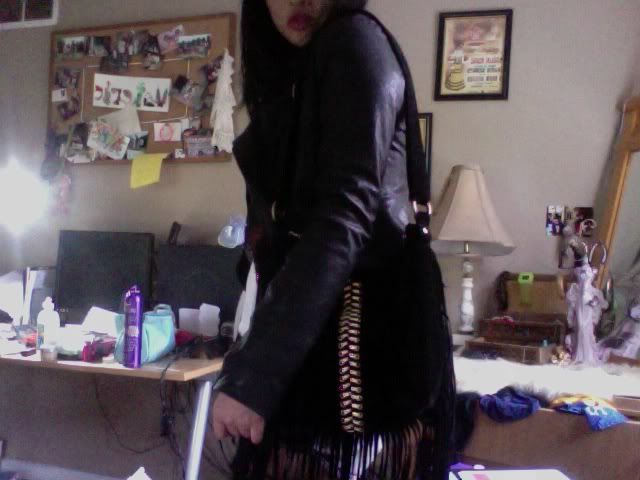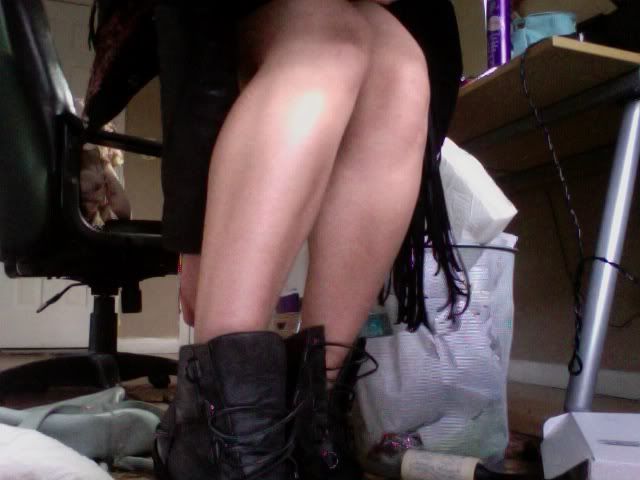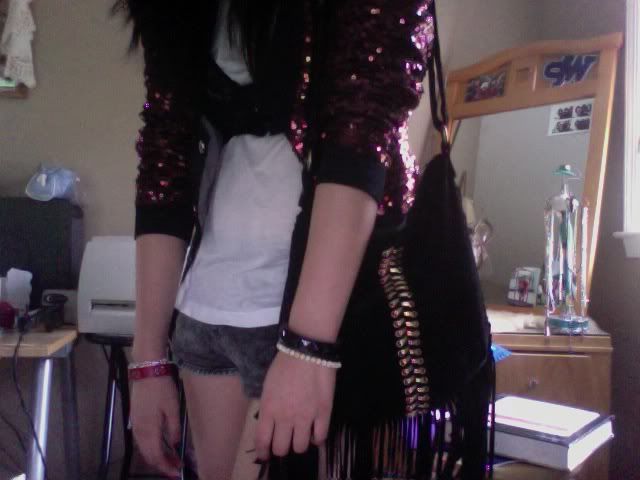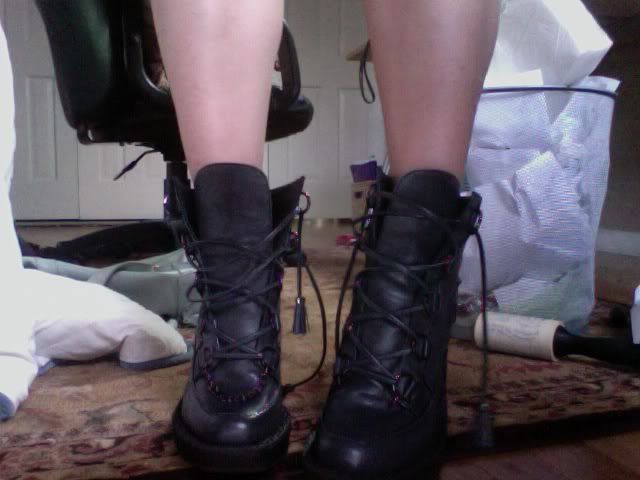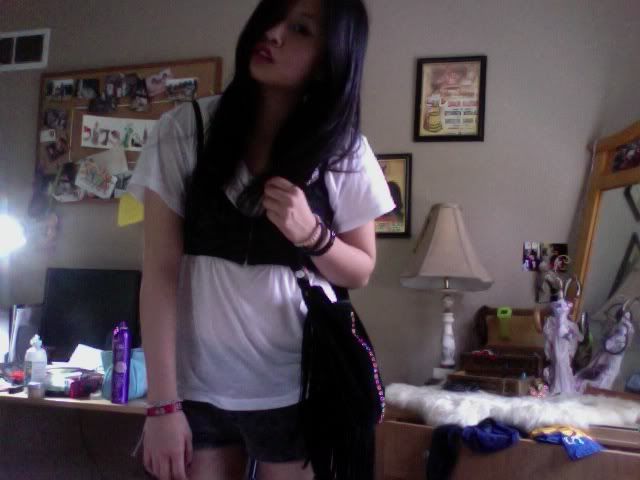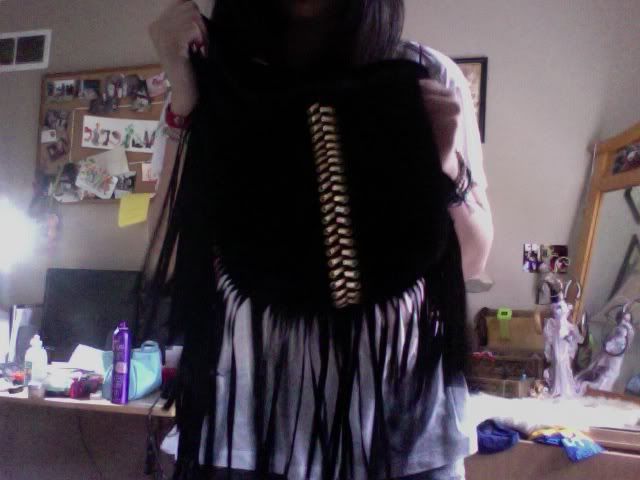 Shirt: express, Corset Bra: UO, Shorts: AA, Sweater: John Varvatos for Converse, Jacket: Sweetface, Bag: Forever 21, Shoes: Topshop

My camera's battery is acting up, so webcam it is.

So, I went to the mall yesterday and picked up what would be the most perfect white tee. EVER. It was from express, of all places and only cost me 8 bucks. I'm seriously considering going back to stock up.

I also picked up this bag from forever 21 (yes. I know) for 5 dollars. CRAZINESS. I need to shop at the mall more.

Gotta go now to my first MAGIC BULLET party ever and bond with my friends over smoothies. Bye!