Let me make it clear that I strongly believe that I am in love with this vest. I don't think I've ever fallen so hard for a piece of clothing in my life. Hell, I feel stronger about this vest than I did some of my past boyfriends. I really need to prioritize.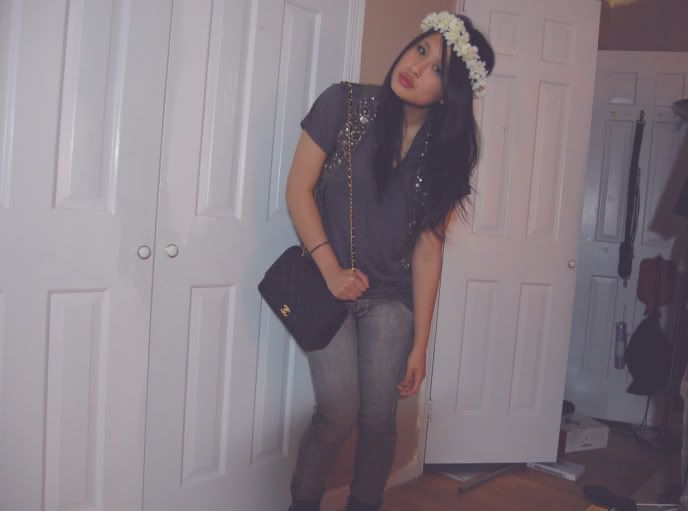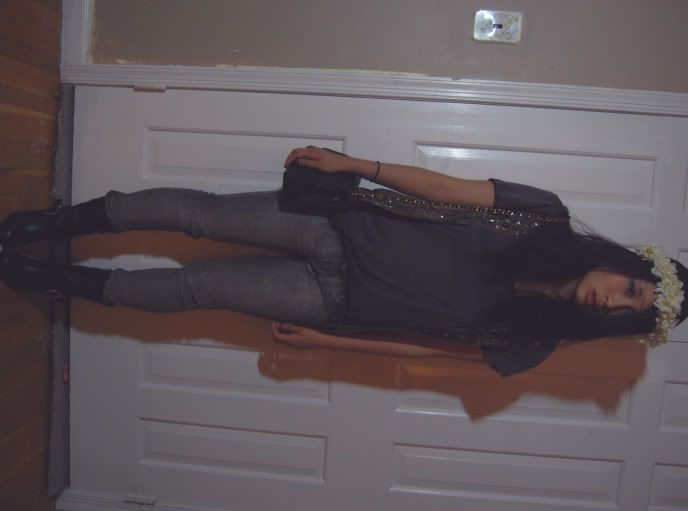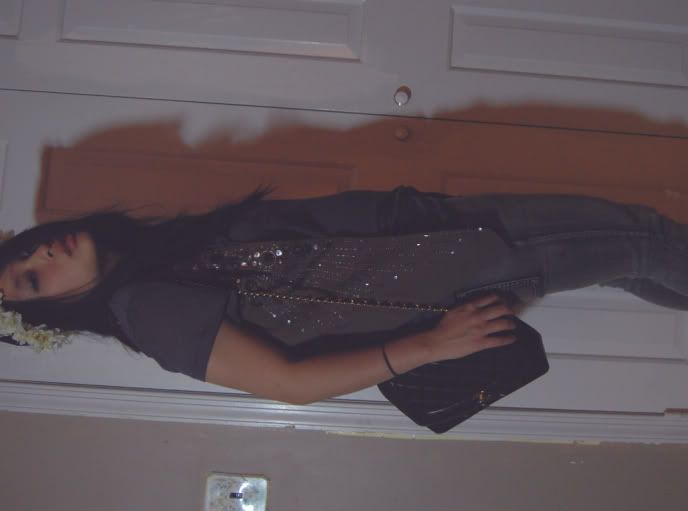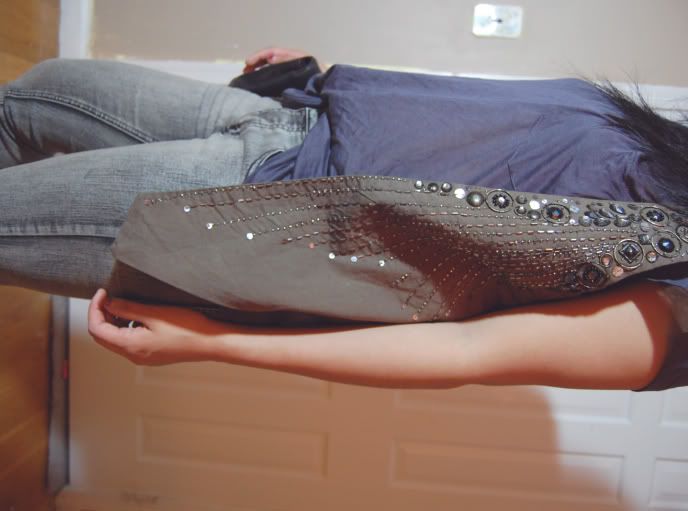 Vest: Zara, Jeans: Cheap Monday, Boots: BCBGirl, Shirt: Express, Wreath: DIY, Bag: Chanel

Anyway, we had a whopping high of 58 degrees with clouds and scattered rain today. Great first day of summer? I also literally combed all of central Jersey trying to find a remote for my nikon d40 so I wouldn't have to keep using self timer to take photos (any blogger can agree with me that it is a pain. in. the. ass.). One camera shop, one specialty store and two best buys later, I returned home empty handed. However, I did place an order at this little camera store, so I should be getting a remote soon. YAY.

On a happier note, my cousin got engaged today. In bermuda. On a private beach her now-fiance rented out. The rock is supposed to be HUGE too. I kind of hate her right now. Kidding (not really).

On the phone:

Val: Oh my god, congrats. When's the wedding?
P: Next year. You better start dieting. NOW.

I love my family.