Took full advantage of the freakishly gorgeous weather (a perfect 70 degrees) by cavorting all around lower manhattan with my good friend Allyson.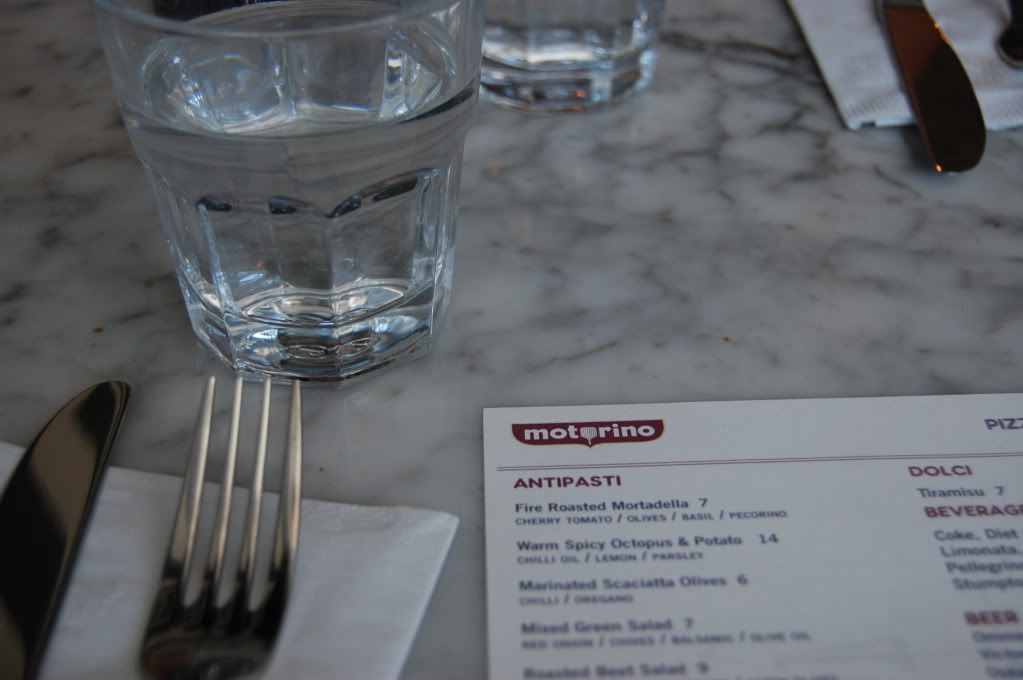 Hit up Motorino in the east village after hearing nothing but good things about this little pizzeria.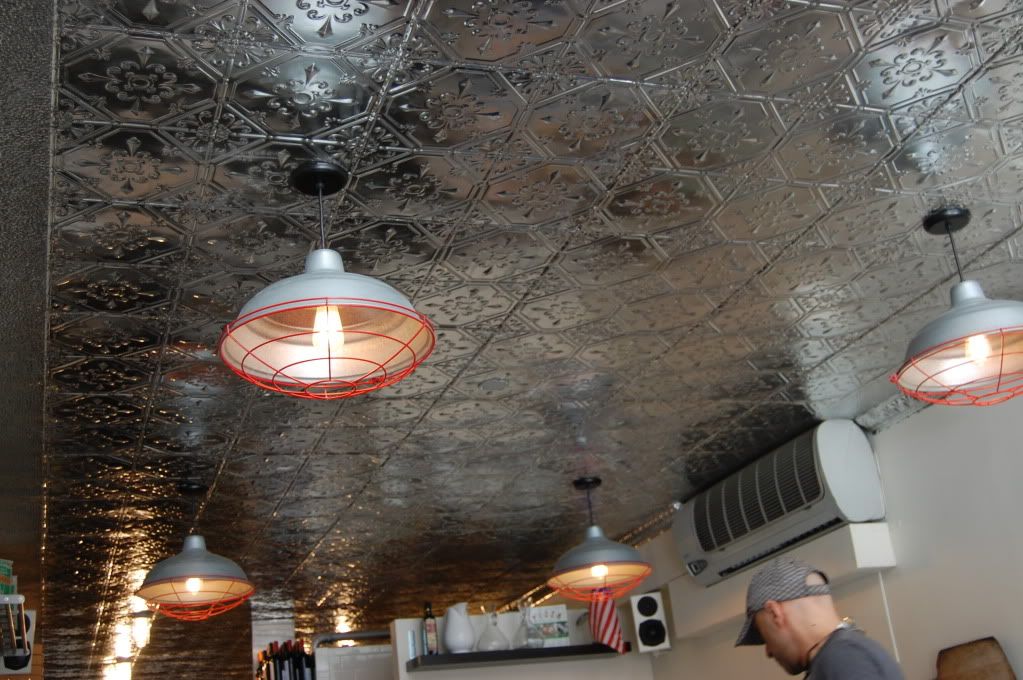 I kept getting distracted by the mirrored ceiling.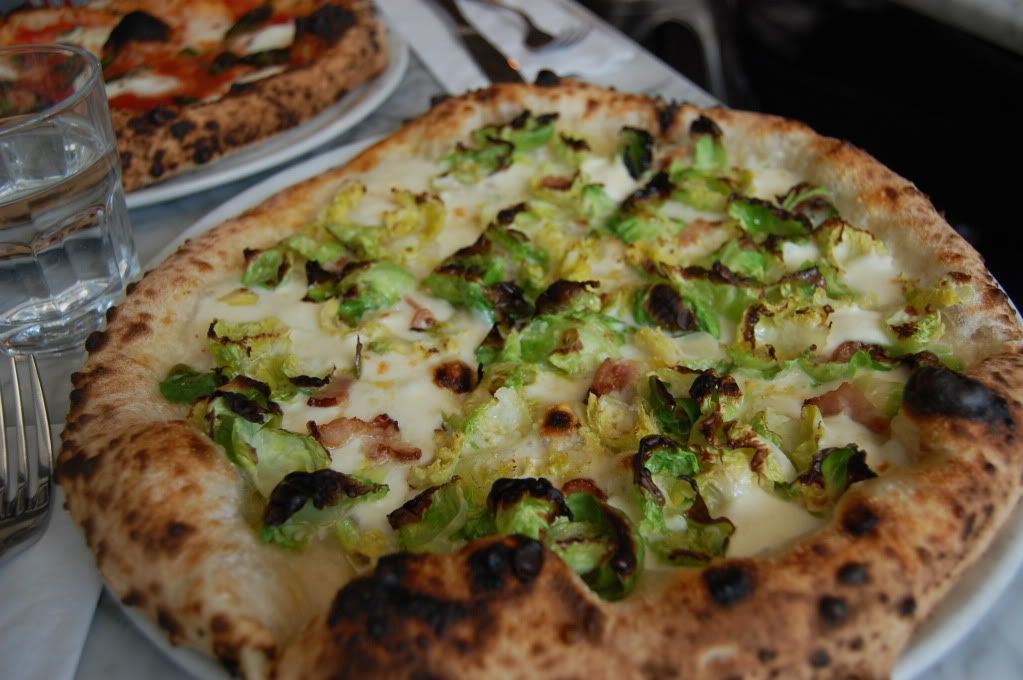 I ordered the much raved about brussel sprouts pizza. The center of my pie was a bit soggy, but overall the pizza was really good. The brussel sprout leaves were light, crispy and salty and paired well with the pancetta. The dough of course was amazing, --soft and chewy.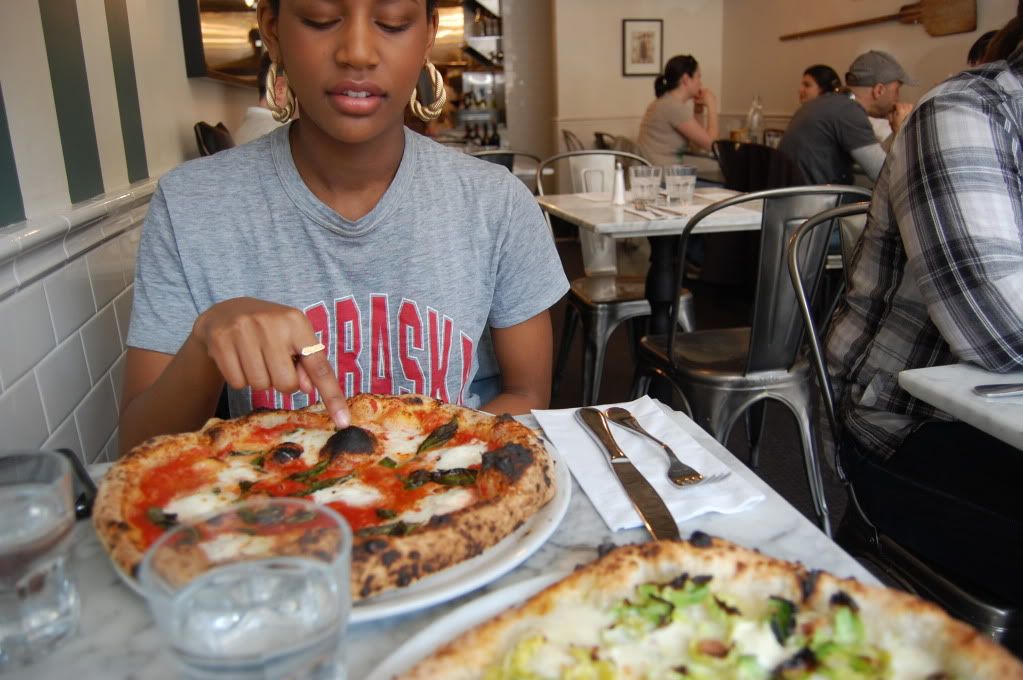 Allyson ordered the margherita pizza, which was really good as well. Definitely beats your average cornerstore pizzeria.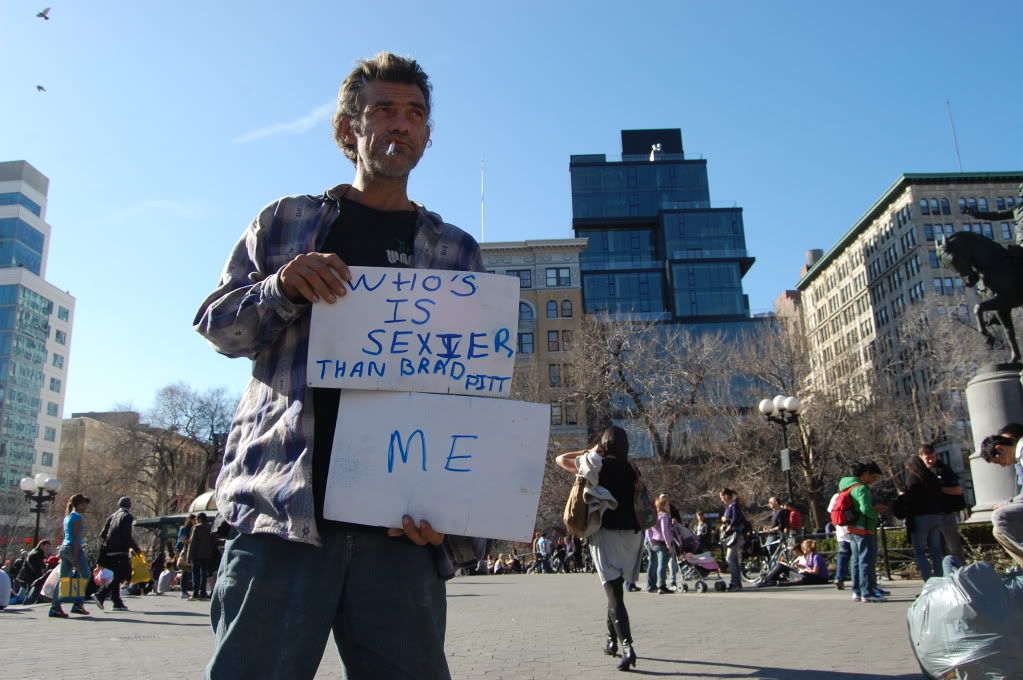 Ended up doing some sunning in union square. Turns out all of lower Manhattan had the same intentions, --the place was PACKED. Clusters of people all sat around the square enjoying the much-awaited spring weather. Was proposed to by this hansom fellow, who promptly asked me for money afterwards.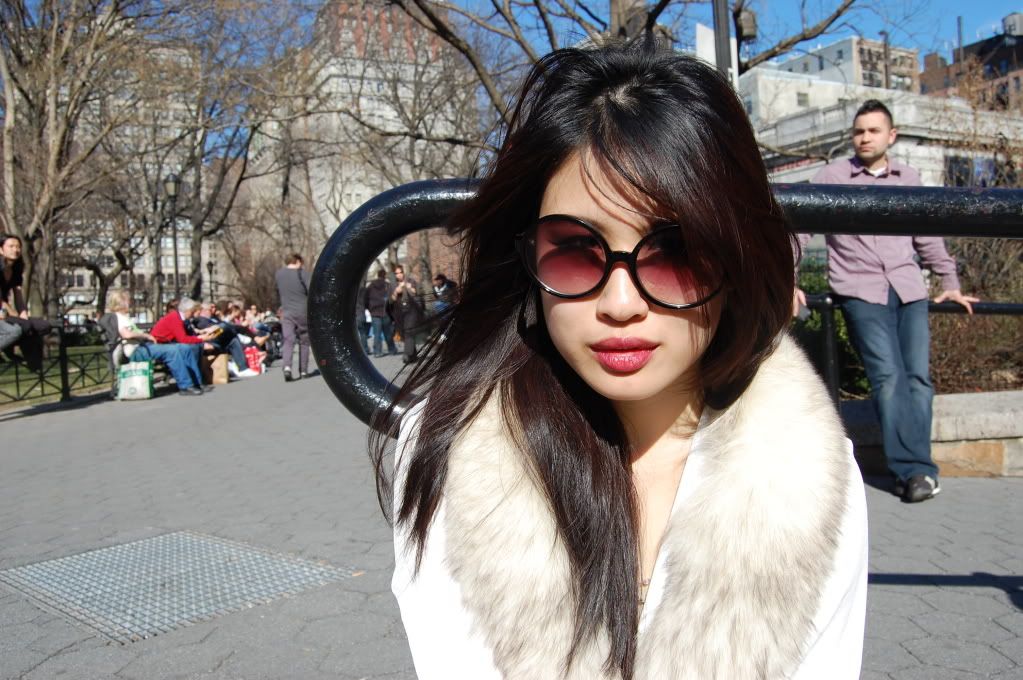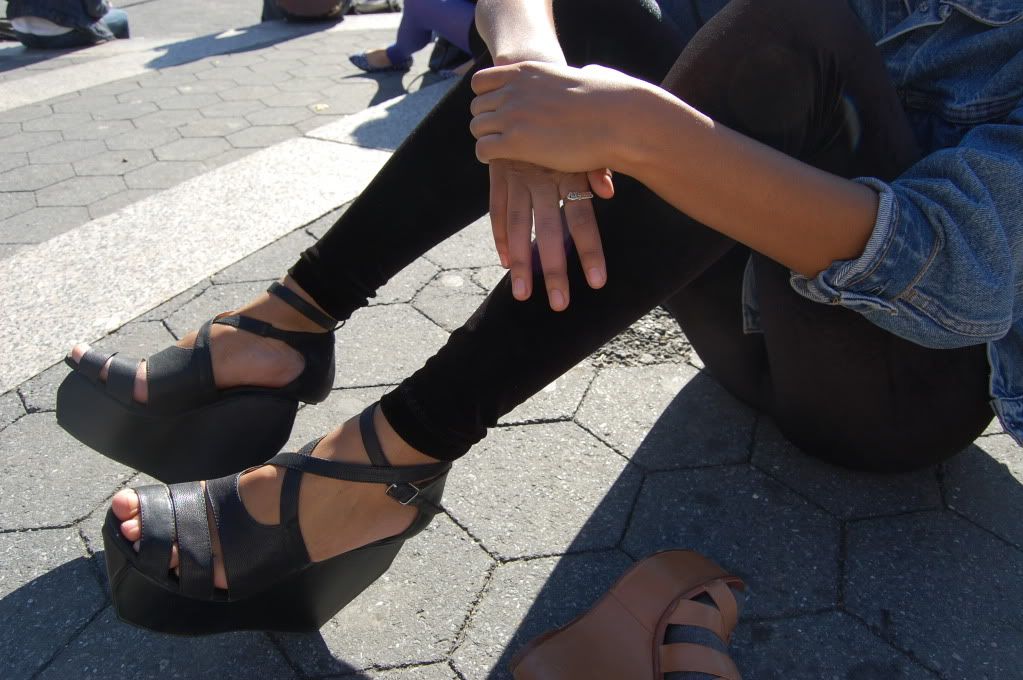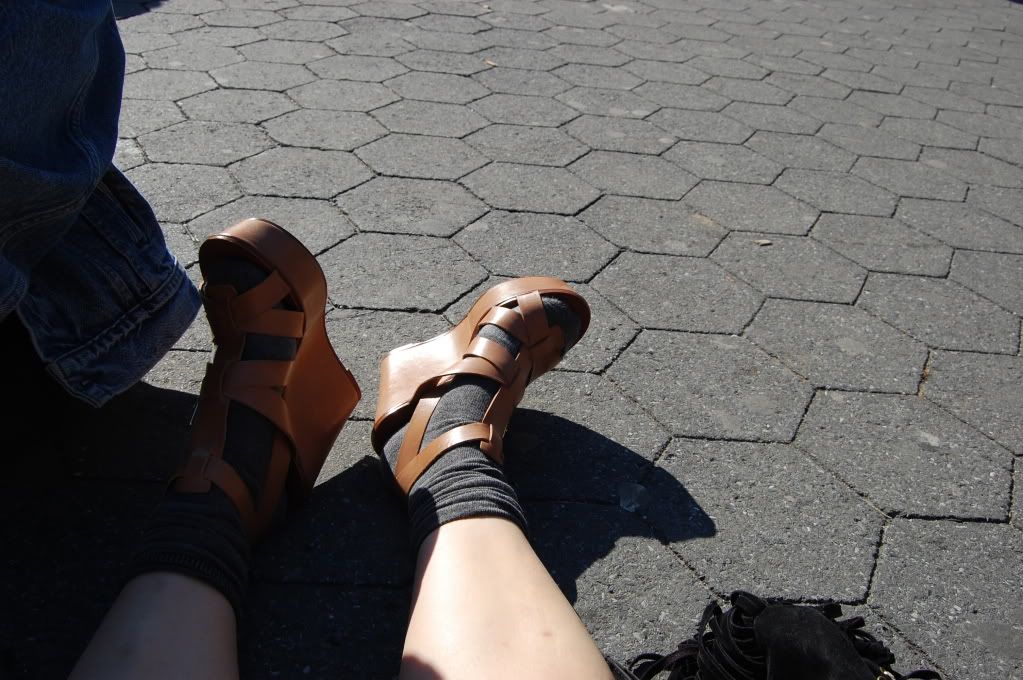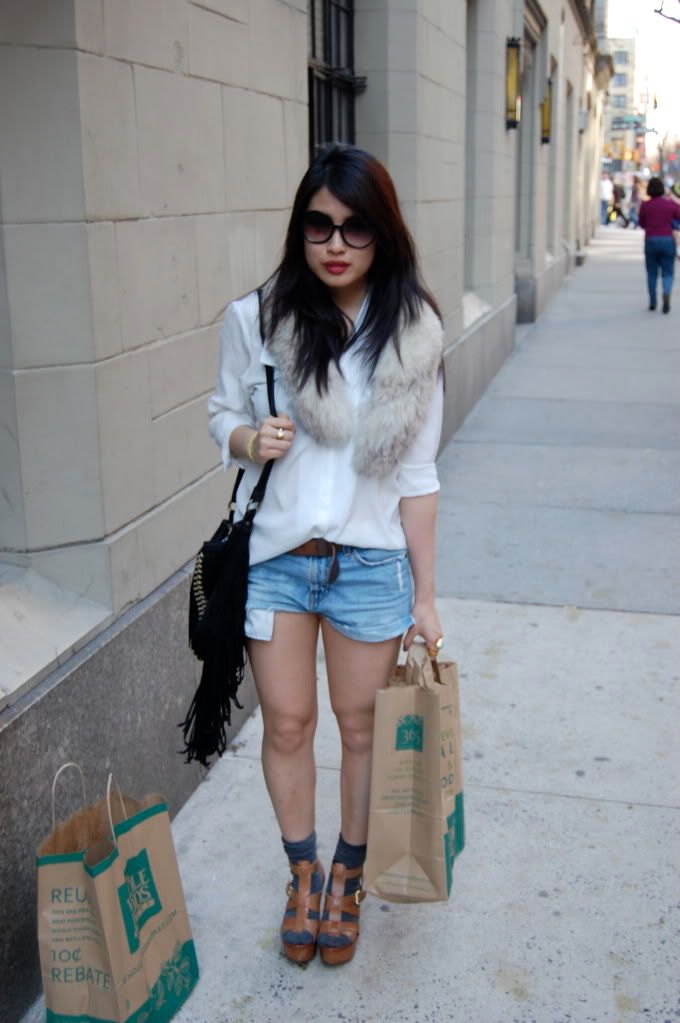 Hit up whole foods afterwards, and then went for a bit of shopping around soho. Stopped by LF and bought what could be the most perfect boots ever. Stay tuned.

All in all, a good day.