Sorry for severely neglecting this blog, but I've just been so ridiculously busy. Here's a post to hold you guys over until I find the charger to my nikon. Regular posting will commence, I promise.

The only shoes I wear at the moment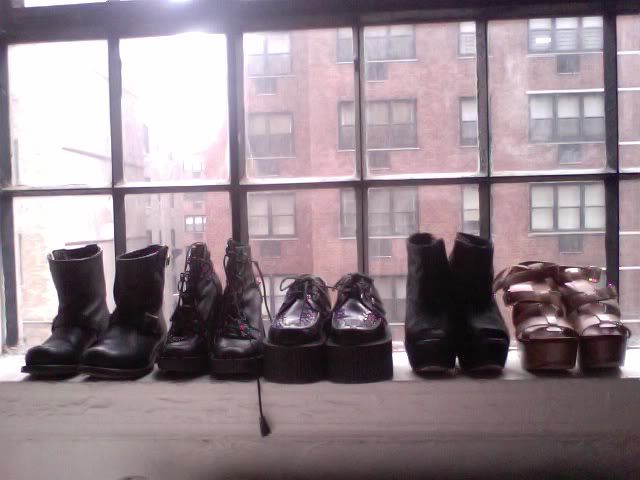 Frye engineers, Emma Cook x Topshop, Platform Creepers, Ashish x Topshop, Ash Wedges

Just acquired the ash wedges. So comfortable (definitely made for city walking). The light brown color is PERFECT for spring/summer, no? Can't wait to pair them with slouchy gray socks and little liberty print/floral dresses.