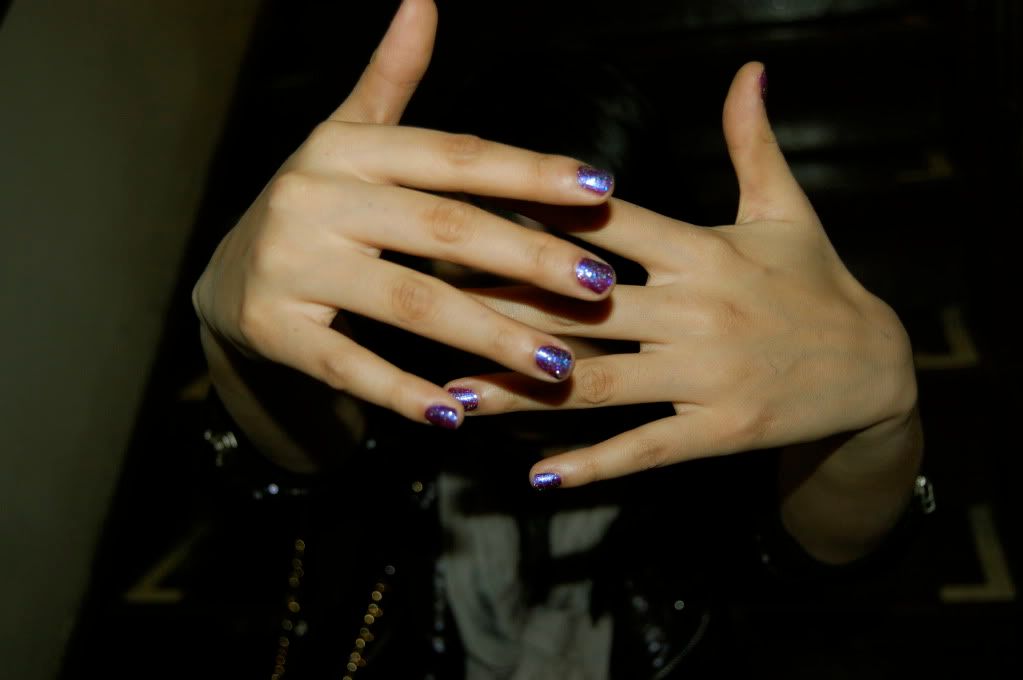 I'm infatuated with my newly painted nails. Me and some of my hall mates had a nail-painting party in the hallway the other day (how girly of us), and I opted for this obnoxious violety-purple with a glitter topcoat. Very adolescent/pre-teen, no? I'm kind of obsessed and throughly converted. I don't know if I can ever go for non-glittery nail polish again. I'm thinking of channeling Dorothy's ruby red slippers next.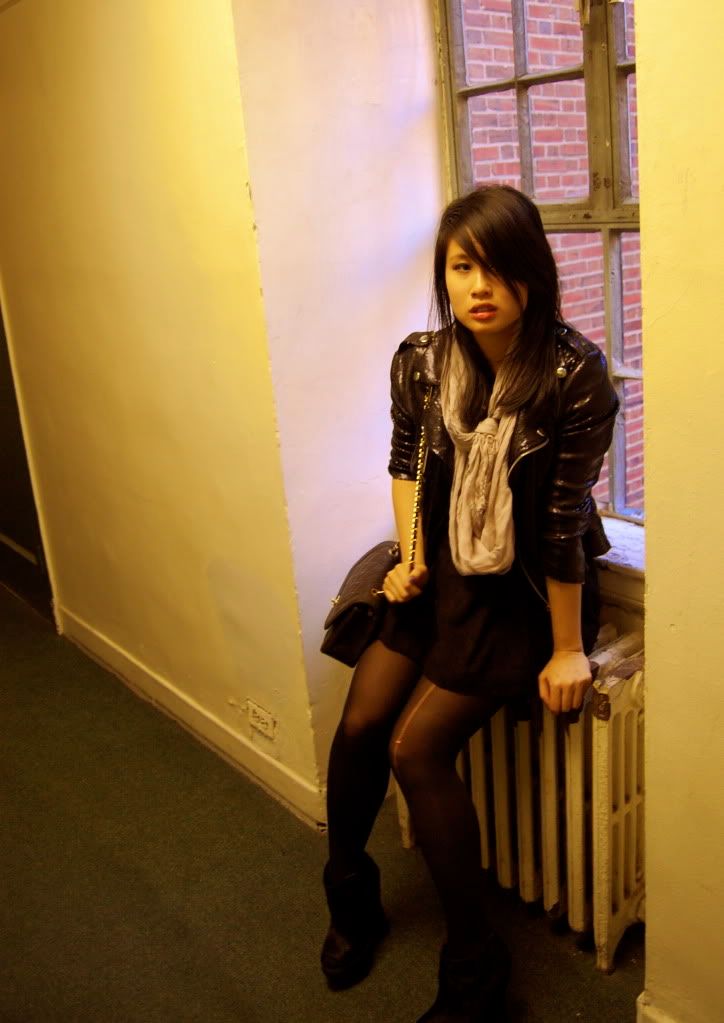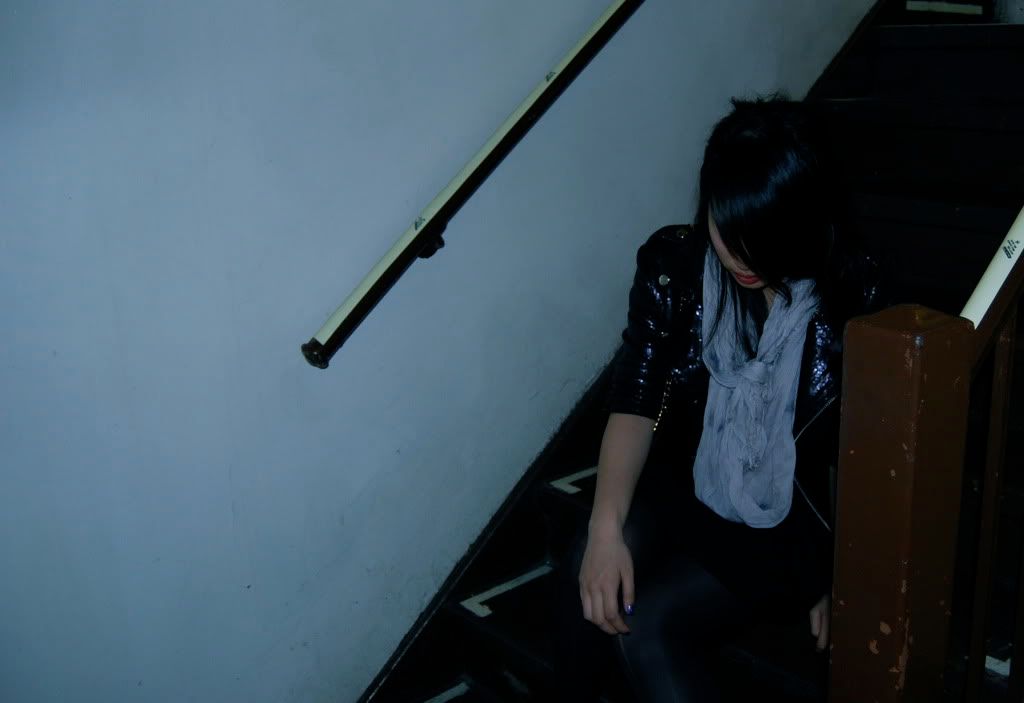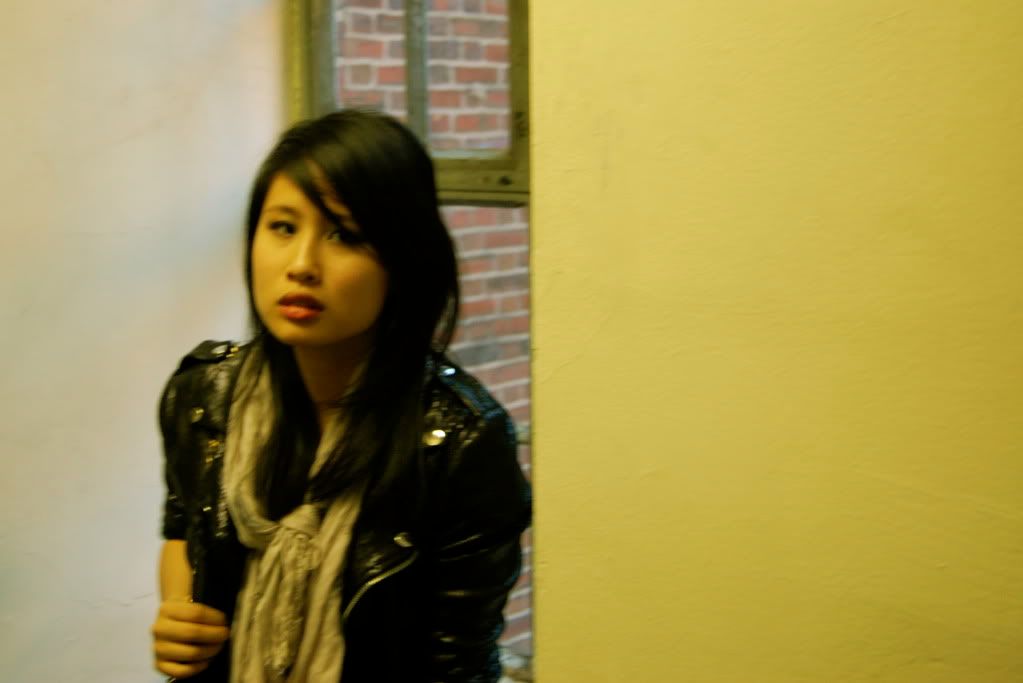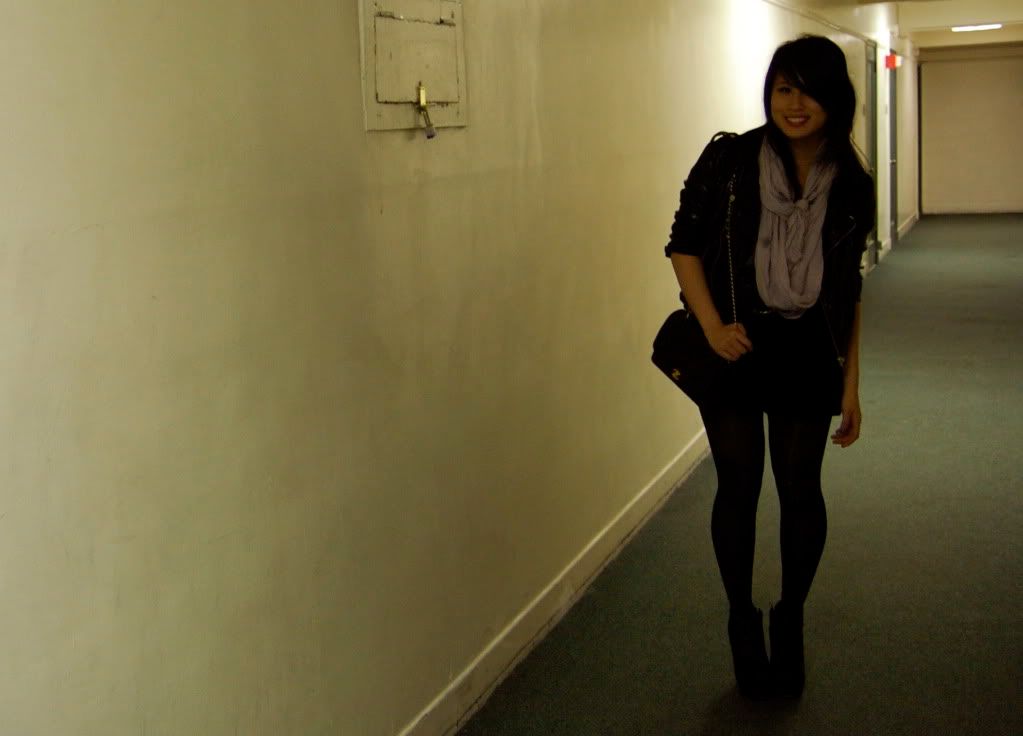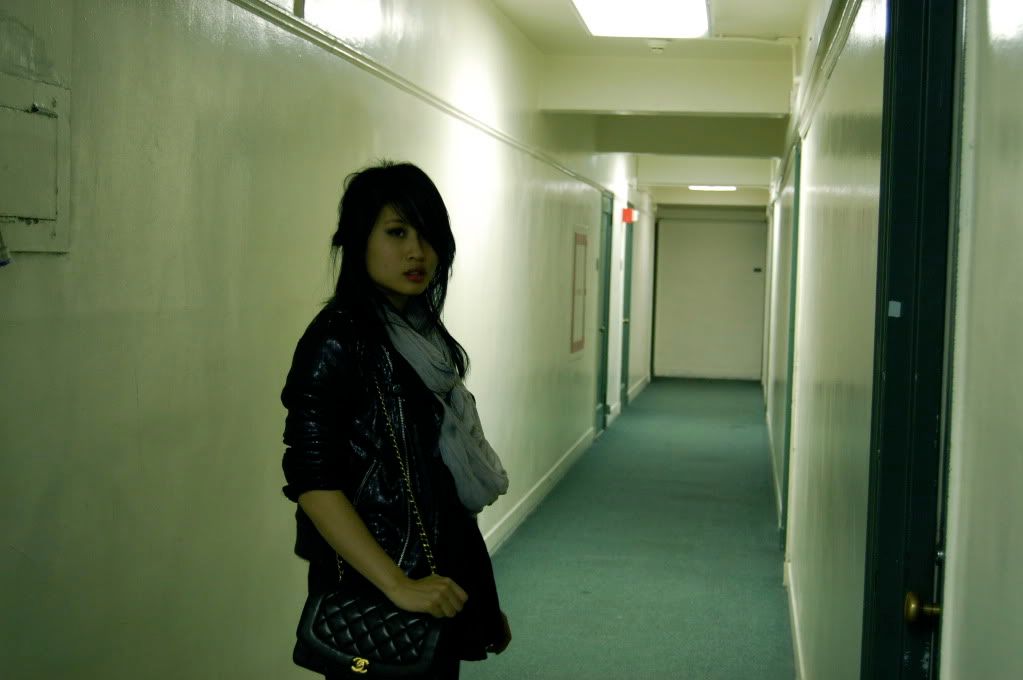 Skirt, Top: UO, Belt: Club Monaco, Jacket, Scarf: Zara, Shoes: Topshop, Bag: Vintage Chanel

Kind of in love with this sequined motorcycle jacket that I got a Zara. I've been shopping too much lately. My new motto: "buy it ONLY if you LOVE it". It's been working so far, as I haven't felt guilty about any purchases so far. My checking account, however, is dying at the moment.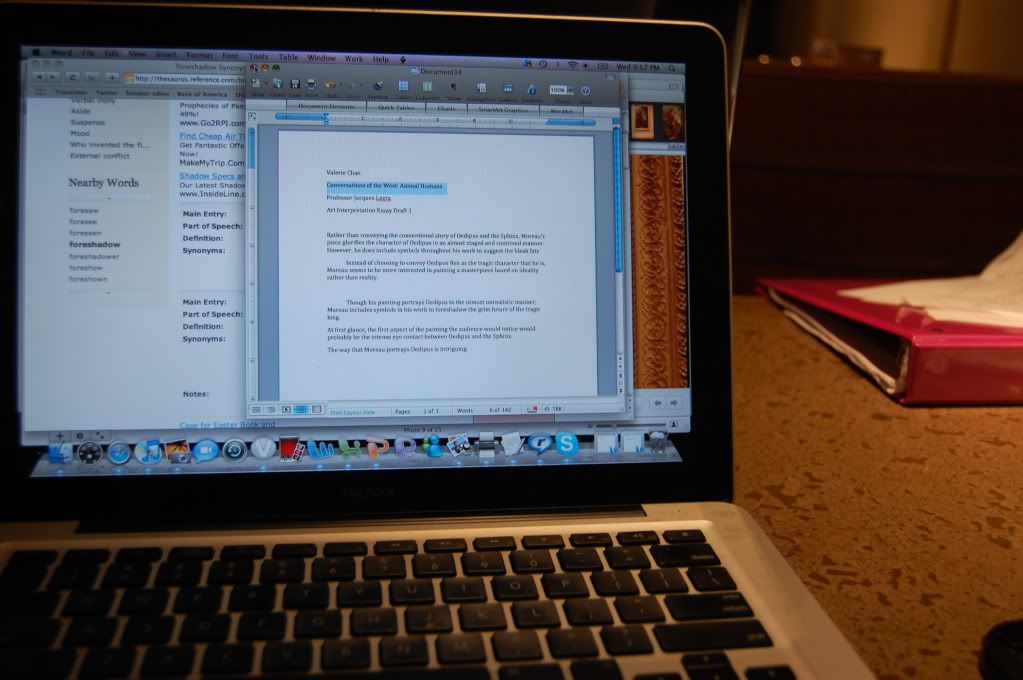 So sorry the posts have been kind of slow lately. But heres what's going on lately I guess:

-Been buried with massive amounts of work lately.
-Had the worst day EVER today. Stayed at the library until 4:30 AM, finally fell asleep at 5 back at the dorm only to be awaken at 7:30 by a fire alarm caused by some douchebag who decided to bake cookies in the communal kitchen downstairs. Seriously? Had class at 8:00. UGH.
-Contemplating dying my hair a deep, dark brown. Also definitely growing it out, and maybe perming it so that it becomes semi-wavy.
-Gaining weight. The freshman 15 is coming, I can feel it.
-Sleep DEPRIVED. Going to sleep right after this post. Naptime is now fully integrated into my daily schedule.
-Jealous that I haven't spotted ONE celebrity yet. My suite mate bumped into James Franco this morning and held a conversation with him, another friend accidentally walked onto the scene of Ugly Betty while they were filming, and another saw Obama in his car (just to name a few). Wtf, I have the worst luck ever.

-I've also developed a dependency on red velvet cupcakes. Went to Crumbs the other day on 8th street. AMAZING.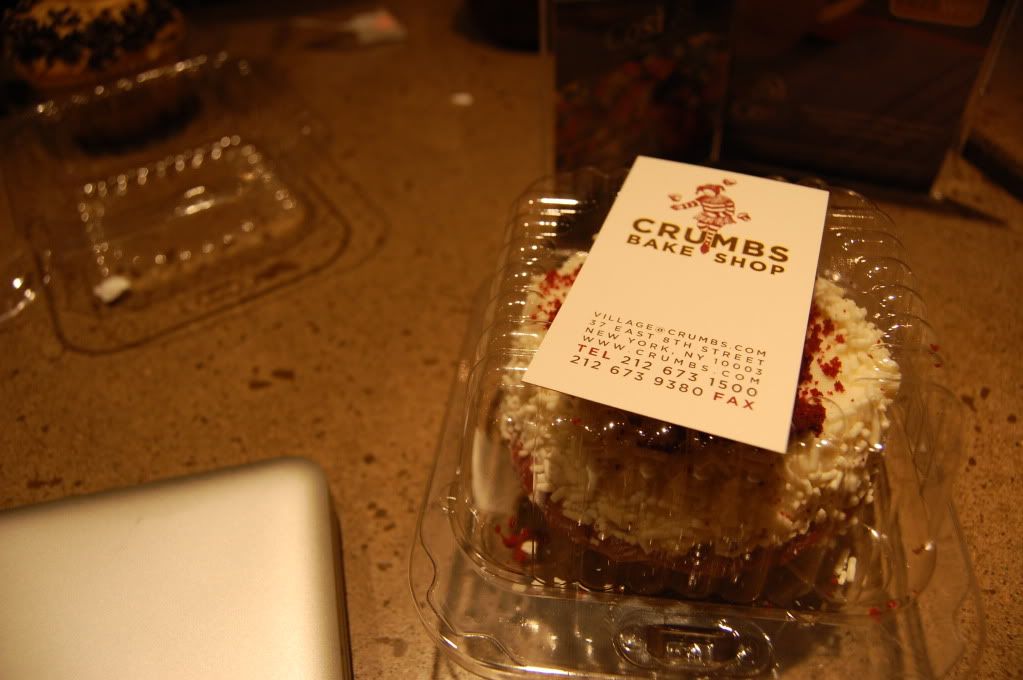 My red velvet cupcake. SO GOOD, SOOO GOOD.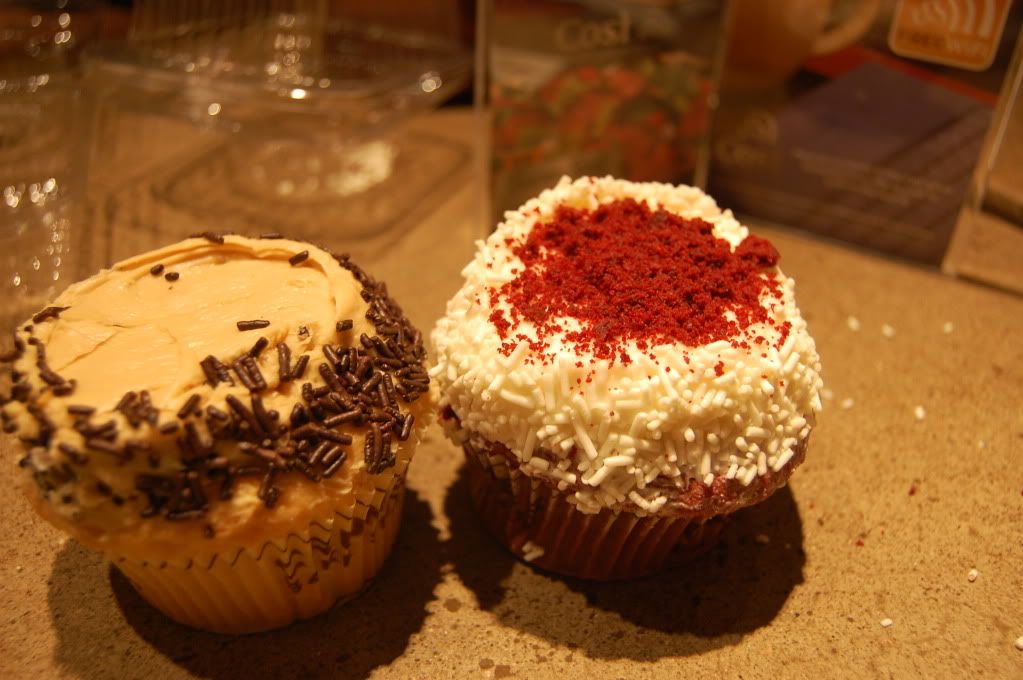 Left: My friend's tiramisu cupcake (also amazingly delicious. It had marscapone cream or something of the sort in the inside, much like real tiramisu. Right: My red velvet cupcake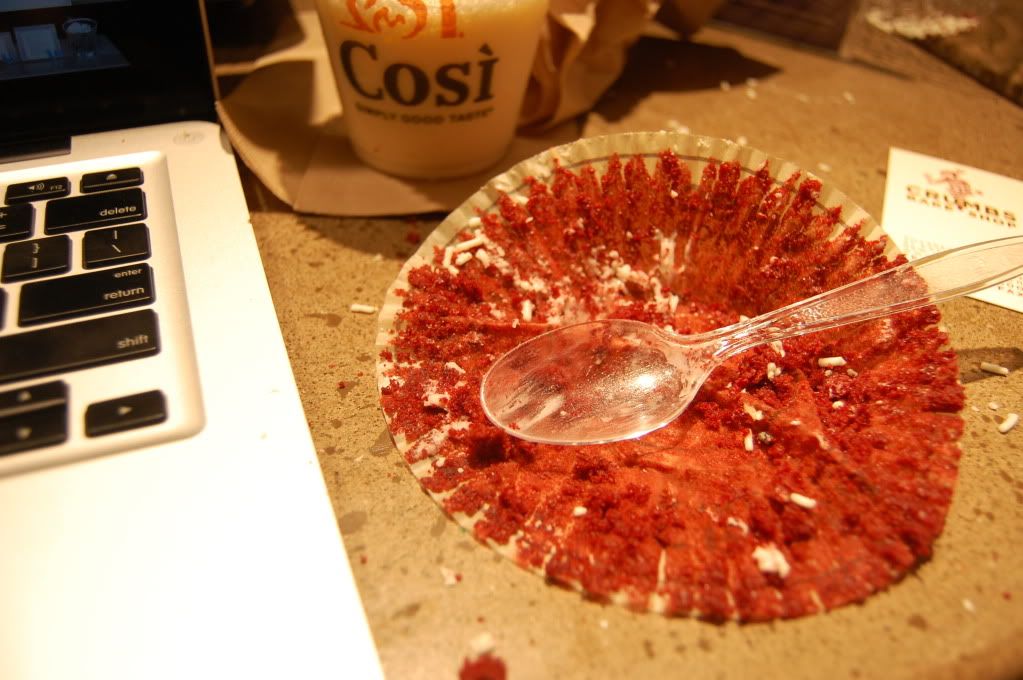 I annihilated that badboy.

These babies are HUGE, like bigger than the size of my fist. They're so good though, I could have easily eaten two. Too bad they're like crazy fattening (mine was 500 calories, whatwhat?)

Okay, I really need to sleep now.