Hello blogosphere.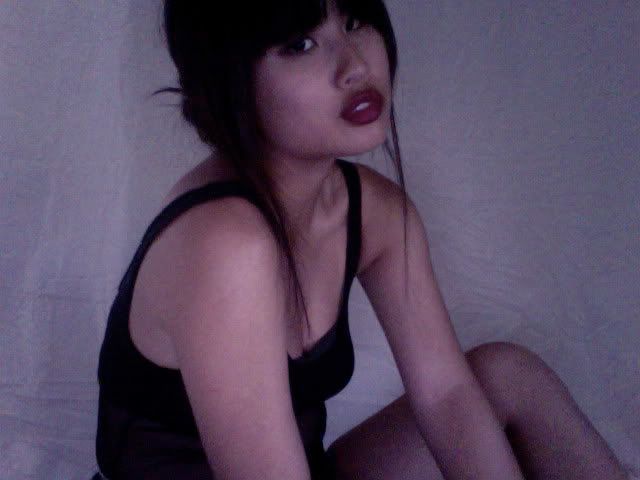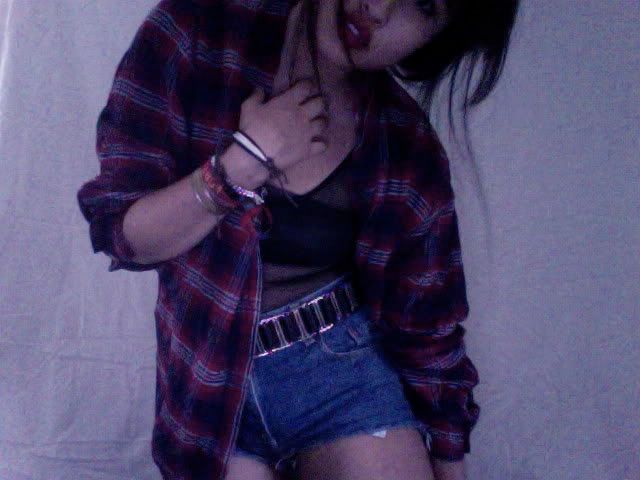 Sheer unitard, Lame tube bra: American Apparel, Shorts: Thrifted DIY, Belt: Thrifted, Flannel Shirt: found

Took some serious time off bonjour adieu in order to mull over what direction to take this blog in. For a while now, I've found that I've been too lazy and uninspired to post anything remotely interesting. I felt guilty posting shitty filler posts, so I kind of just gave up and decided to take a hiatus.

I still haven't figured out what to do, but I kind of admit that I did miss blogging while I was gone. All I know is that blogging for me is first and foremost a hobby. It should be something that I enjoy doing. It sure as hell should not become a chore.

I think its important to remember to not take ourselves too seriously.

Anyway. Here I am posing cheesily in photobooth in front of an impromptu canvas intended for a friend's photography project. Enjoy?