Met up with my mother earlier tonight to grab some dinner at the famous Katz's Delicatessen. We were super excited to go because supposedly their pastrami was "the world's best".




For a monday night, the place was actually pretty crowded. I can't imagine what it would be like during the weekend, as its supposedly a major tourist hub.




Mom's corn beef sandwich




My pastrami sandwich - mmmmm so good.




Closeup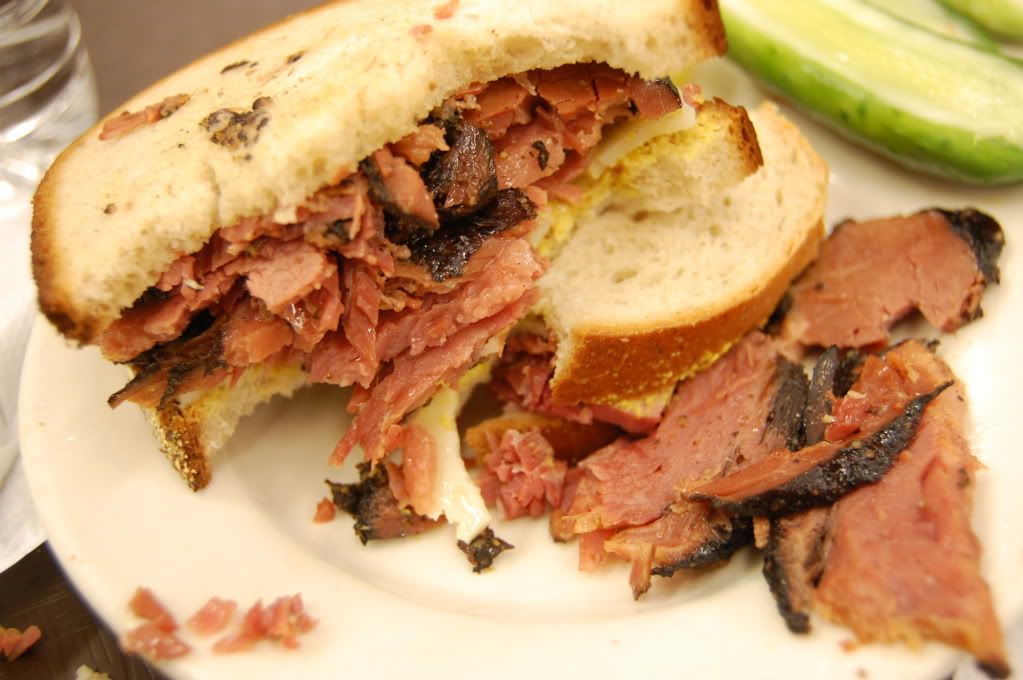 Wall of famous people that visited




Sign pointing to the table where they filmed "When Harry Met Sally". Somebody was sitting there though :(




Verdict: Pastrami sandwich was pretty good, I admit. Super juicy and still hot when served. The corned beef wasn't as good as the pastrami sandwich. Not the best sandwiches I've ever had, and they are a bit pricey even for nyc standards ($15 for a pastrami sandwich???) but it was definitely worth it for the experience :)

Sorry for the lack of outfit posts. My daily outfit literally consists of jeans + top + leather jacket + scarf + frye boots. Something along the line of this




Not that exciting.

Intending to hit up some sample sales after class tomorrow. I'll report back with my finds :)